Kaycie D.
is creating "B-SIDE You" the webcomic
Select a membership level
"Punk Rock 101"
- Sketch WIPs of upcoming pages!

- Your name/username added to the "thank you" credit page (which comes at the end of every chapter) for the month(s) you support!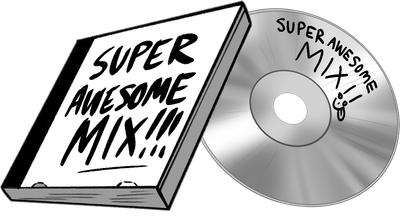 "The Mixed Tape"
- Early pages -- see them as soon as they're finished!

- Bonus content (concept art, doodles, Patreon-exclusive artwork, bonus+deleted scenes, etc.)

- all previous rewards
About Kaycie D.
You've heard of the nerd/jock romance… get ready for the nerd/ROCK romance.
Danny Strife is an aspiring rock musician and delinquent-in-reform. Torn between wanting to pursue his dreams and help out his struggling family, he finds himself doing neither of these things; instead, attending a less-than-stellar community college. Things look bleak, until he meets…
... Alden Taylor, a mousy grad student who just landed a Teacher's Aide position at said community college.
The two young men strike up a friendship. Danny teaches Alden about his favorite subject - music - and Alden shows Danny a potential future at an amazing music school. As time goes on, however, their feelings for each other grow beyond friendship… and definitely beyond student and TA…

Under the watchful eyes of friends and peers, will they find a way to be together?

"B-SIDE You" is posted for free online, so you don't have to be a Patron to read it. But it is a long-term, multi-year project that I'd love to maintain as a full-time commitment. By pledging your support, you're helping me pay for my software, hardware, and other expenses... and, more importantly, I can take on less non-comic work, and provide you, my patrons, with more content! That content includes...
And more on the way!
Please note - this is a
monthly Patreon
that
charges upfront
. This means you'll be charged from the moment you become a patron, and then again on the 1st of the next month. (I.e, if you become a patron at the $5 tier on January 16th, you will pay $5 that day, and another $5 on February 1st.) This is because upon pledging, you will get immediate access to all the previous content I've posted in your chosen tier. So please keep in mind when deciding when/if to pledge — it would be better for you to pledge at the beginning of the month, to make the most of that month's rewards! 
Feel free to follow me on social media! 
Recent posts by Kaycie D.