Demian Yumei
is creating Conversations on the Healing Journey
Select a membership level
Kindred Spirit
Pay What You Want $1.00 -- $4.99 at this level
*For minimum of $1, get full access to posts, poetry, articles, audio files and podcast episodes from across the internet gathered here in one large collection.
Tea and Conversation posts exclusive to this page. Opportunities to get to know one another.
My grateful heart that you are here!
*At $1 most of that goes to fees, but I want as many people to have access to material that may be helpful to them. $2.00 up sees me receiving larger percentage. But whatever the amount, I am glad you're here and welcome!

Dreamer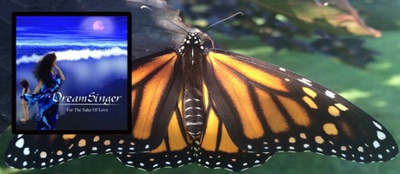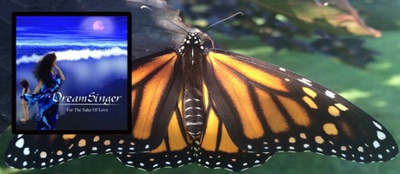 Pay What You Want $5.00 - $14.99
at this level

For minimum of $5, Download songs
from my CD of the Healing Journey --
"For the Sake of Love"
Additional songs and poems such as Something More and No Apologies, and others as I write/record them
Lyric PDF files
All Previous Benefits
And my heartfelt wish that you to listen to your own spirit's song, maybe even write it. Definitely dance to it.
Thank you!

Visonary
For Minimum of 2 months at $15.00 -- $29.99
Limited Hard Copy Give-Away
My Award-Winning Children's Book: "Little Yellow Pear Tomatoes" about interconnectedness, based on the teachings of Thich Nhat Hanh and endorsed by Jane Goodall.
Autographed on the inside cover, with personal handwritten thank you note included.
Special acknowledgement as A Keeping the Dream Visionary in the Where There's Smoke Series on Covert Abuse Book 1, and subsequent books for as long as you are active at this $15 or more level.
Exclusive Downloadable mp3 file of the song I wrote for this book
Lyrics PDF file
Plus all previous benefits
Thank you for your support and for courageously shining your light!

About Demian Yumei
I'm a dreamer, singer/songwriter and activist.
This is not a time for any of us to be silent.
A verse from the first song I wrote on my healing journey is at the beginning of the above short intro video.
It's good example of who I am and what my vision, commitment and work is.
Welcome!
I don't know if you came from my Facebook Page: Conversations on the Healing Journey, or my personal blog, KeepingtheDream.com, or elsewhere, but I'm so happy you're here!
I'm turning this Patreon Page into a repository of all my work that's currently scattered across  various social networks, audio hosting sites, publishing sites, and my blog. As of November 2020, I'll be adding them here one by one and continue working on my series on covert abuse. I seems like forever, but I am making good progress!
Where There's Smoke Series on Covert Abuse


Book 1: Where There's Smoke: Eyes Wide Open Navigating the Healing Journey:
A not-so-little manual of self-defense on your path of healing. Why? Because the healing journey should be about healing old wounds, no accruing new ones.
Book 2: Where There's Smoke: The Healing Journey
: A general introduction to covert abuse, its characteristics and impact, and healing from it. Also, a close up look at the role it played in my childhood, initiating, justifying and sustaining sexual abuse.
Book 3: Where There's Smoke: The Fire:
A study on the specific tactics of covert abuse, both passive, using concept and ideas to manipulate, and active forms of abuse, such as gaslighting, slandering and verbal assaults.
Book 4: Where There's Smoke: Smoke Alarms:
Deals with how to recognize the presence of covert abuse in our lives, especially as it's mode of operation is to be under the radar. the signs we look for is in the impact on ourselves. We just might not associate it with covert abuse.This book goes to self-awareness.
If You've Never Been to Patreon, Here's How I Works.
Look over to the right. ... or above, depending on how this page is formatted when you visit.
Pick a tier of monthly support you want to engage in. Claim the Benefits for that tier. All the Benefits from the previous tiers will be available to you, as well. 
Click the Benefit button for your tier and follow directions. You'll be charged for the amount you choose at that time, and then monthly thereafter. And of course, you can cancel or switch your tier level of support at any time.
Voila! Congratulations! You're a full-fledged Patron of the Arts!
THE MAJOR BENEFIT YOU RECEIVE
IS KNOWING YOU ARE MAKING A DIFFERENCE


And there's no such thing as too small an amount. Truly.
This is important to remember, always. Not only here, but in
every step you take
toward your empowerment. Small steps count as much as large ones. Sometimes, they make the biggest difference.
With all my heart, thank you!
Demian Yumei,
 ~ Keeping the Dream

"Just" a caterpillar, but the dreams of a butterfly.

When I reach $400, I will be able to purchase a set of ISBN numbers for the Where There's Smoke Series and invest in specific writing software that will help me to keep track of story arc, timelines character development and world building in my Miyasan's Daughter project.

No matter how big or how small, your contribution makes a difference! Thank you!

1 of 5
Become a patron to
Unlock 31 exclusive posts
Connect via private message
Recent posts by Demian Yumei
How it works
Get started in 2 minutes