Demian Yumei
is creating Conversations on Covert Abuse and the Healing Journey
Select a membership level
Kindred Spirits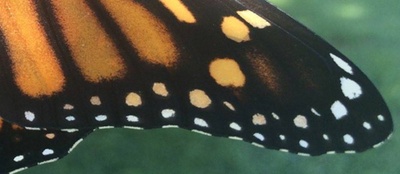 Create a community of kindred spirits with your presence
.
Early access to general posts.
Exclusive access to Patreon-Only posts. 
Access to all my posts from the beginning.
And my
delighted heart! Thank you so much for your support!
Tea & Conversation
Words of Encouragement
Early access to most Keeping the Dream Podcast episodes -- will resume soon with new format!
Exclusive access to Full Transcripts of Keeping the Dream Podcast episodes.
Plus all previous benefits.
Dreamers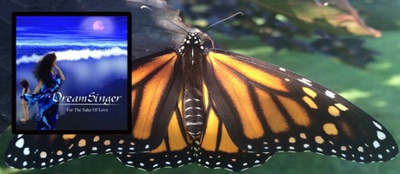 Music to inspire you on your journey. 
Download songs from my CD of the Healing Journey -- "For the Sake of Love"
All 11 songs written from my personal healing journey
Lyric PDF file
AND 2 SONGS not on CD or available elsewhere: Songs of Change -- Something More and No Apologies with lyric PDF files. 
Plus all previous benefits. 
About
I'm a dreamer, singer/songwriter and activist.
This is not a time for any of us to be silent.
A verse from the first song I wrote on my healing journey is at the beginning of the above short intro video.
Please listen to it. It's good example of who I am and what my vision, commitment and work is. I also invite you to read some of my posts here, perhaps visit my blog!
Together we can make a difference
In our lives, in our world.

My Background:
I'm a survivor of incest, a warrior of the heart.

I write and record songs and spoken word about the healing journey, specifically, recovering from covert abuse in its various forms.
I wrote Little Yellow Pear Tomatoes, published by Illumination Arts, a children's book about the interconnectedness of life, based on the teachings of Thich Nhat Hanh and endorsed by Jane Goodall.
I use creativity in my human rights activism, taking my performance pieces to the steps of Capital Hill in Washington, D.C. and in front of prisons on behalf of detained asylum seekers, to victims rights vigils and the candlelight vigils for the Students of Tiananmen Square for a number of years. Most recently, I performed at the Museum of Chinese in America in New York City, my #MeToo moment.
My Current Projects:
Where There's Smoke Series on Covert Abuse
Miyasan's Daughter, Creative Fiction/Memoir of my mother who was born in China, raised in Japan, and ten years after WWII came to the United States where I was born.
River of Heaven, a short story with five songs originally written as part of a healing/release ritual for my mother after she had passed away.
Keeping the Dream Podcast - work in progress, experimenting with format and recording/publishing schedule that doesn't interfere with my writing.

My dream is to make a difference through my art, one person, one heart at a time.

Patreon is my YES to my Dream.

If you've never been to Patreon,
here's how it works.
Look over to the right. ... or above, depending on how this page is formatted when you visit.
Pick a tier of monthly support you want to engage in. Claim the Benefits for that tier. All the Benefits from the previous tiers will be available to you, as well. 
Click the Benefit button for your tier and follow directions. You'll be charged for the amount you choose at that time, and then monthly thereafter. And of course, you can cancel or switch your tier level of support at any time.
Voila! Congratulations! You're a full-fledged Patron of the Arts!
THE MAJOR BENEFIT YOU RECEIVE IS KNOWING YOU ARE MAKING A DIFFERENCE.
YOUR HELP IS GREATLY APPRECIATED!


And there's no such thing as too small an amount.
This is important to remember, always. Not only here, but in
every step you take
toward your empowerment. Small steps count as much as large ones. Sometimes, they make the biggest difference. With all my heart, thank you!
Demian Yumei,
 ~ Keeping the Dream

"Just" a caterpillar, but the dreams of a butterfly.

When I reach $400, I will be able to purchase a set of ISBN numbers for the Where There's Smoke Series and invest in specific writing software that will help me to keep track of story arc, timelines character development and world building in my Miyasan's Daughter project.

No matter how big or how small, your contribution makes a difference! Thank you!

1 of 5
Become a patron to
Unlock 31 exclusive posts
Connect via private message
Recent posts by Demian Yumei