Keep It Weird
is creating an original podcast about all things strange and unusual
Select a membership level
Thriller Chillers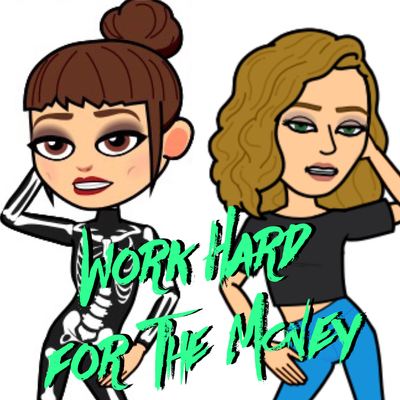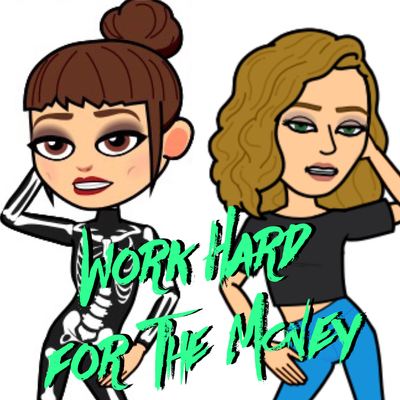 $1 gets you our ETERNAL gratefulness for supporting our show.  
You will be offered limited bonus content through the Patreon page & we will give you a shoutout on an episode of our show!
Strange Brew Crew
$5/mo is a huge THANK YOU & Keep up the good work to Keep It Weird!  
You'll get a monthly newsletter full of spooky stories and horror movie news! 
You also get 10% off of ALL MERCH on our Etsy page!
Occasional bonus clips, shoutouts, patreon posts, and content during hiatuses. 
The Grim Grinning Groupies
$10/mo gets you the newsletter, bonus photos & videos, 20% off ALL MERCH on our Etsy page
and a bonus EPISODE each month with the hilarious AMY HANSELMANN! 
Whew, that's a lot of awesome perks.  You should definitely choose this tier.
About Keep It Weird
Hi Weirdos!
Welcome to the Patreon for Keep it Weird, the podcast for all things strange, supernatural, paranormal, unexplained, creepy, spooky, gross, sticky, and all around weird!! 
Lauren and Ashley spent the first six years of their friendship chatting about ghosts, aliens, murder, the Bermuda triangle and so on and so forth over many glasses of wine.  You know, girl stuff. In December of 2016 they started a business called "Keep It Weird" and with that business began recording the podcast of the same name.
Our goal originally was just to make a paranormal podcast but it has evolved into something so much bigger.  Now we strive to make a paranormal podcast that we haven't heard before-- it's not just two people telling each other stories of murderers or urban legends.  We bring on guests that have had actual personal experiences with ghosts, UFOs, premonitions, serial killers, the paranormal, and the supernatural.  We take topics like history, space travel, poltergeists, ley lines, biology, artificial intelligence, hauntings-- and we have deep discussions about theories, theologies, and the mysteries of life and death... with a lot of giggling, foul language, and inappropriate jokes.  Don't think we aren't still those girls.
We've also got a YouTube channel where we upload our THIS WEEK IN WEIRD series where we bring you the STRANGEST news stories from around the world.  And we are working on developing a network of weirdos to come together and chat all about the strange and unusual.
All in all, when you add up the research, the recording, the editing, the producing, and the promotions-- we work for about 20 hours a week on our business.  On top of each having full time jobs.  So we started this Patreon to help us pay for equipment, trips to haunted locations, and other business expenses.
So thank you, from the bottom of our cold black weird hearts, for donating to our show and helping us create a space for weirdo's to convene and share their strangeness with the world.
-\/\/
Follow and Join Us!
Facebook:
www.facebook.com/keepitweirdcast
Instagram:
www.instagram.com/keepitweirdcast
Twitter:
www.twitter.com/keepitweirdcast
Website:
www.keepitweirdpodcast.com
Youtube: 
https://www.youtube.com/channel/UC9kWy_X_uu4AoSfyK...
$700/mo will get us to spooky places in and around Los Angeles.  Haunted hotels, notoriously spooky graveyards, paranormal hotspots, and even on the famous Dearly Departed tour!
2 of 4
By becoming a patron, you'll instantly unlock access to 92 exclusive posts
By becoming a patron, you'll instantly unlock access to 92 exclusive posts
Recent posts by Keep It Weird
How it works
Get started in 2 minutes