Keith Paluso
is creating songs in exchange for memories and food
Select a membership level
Bitterns
BITTERN LEVEL PATRONAGE ($4 per month max):

Yes, these are all going to be bird-related. Why? Because birds are awesome. Have you ever seen a Bittern? They're extremely shy birds that live in marshes. Finding one is a major accomplishment for any birder, just like having friends that support you in projects that you're working on.

BITTERN PERKS: 

Patrons-only Feed
Access to patron-only posts

The Friends and Family Discount
10% discount on Keith Paluso merchandise

Ospreys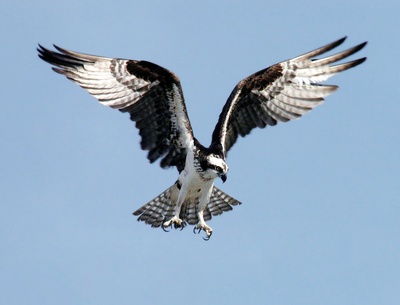 OSPREY LEVEL PATRONAGE - $10/month MAX

Osprey are semi-colonial birds of prey (which is weird) that mostly eat fish. They were nearly wiped out by DDT but have begun to make a fantastic comeback.

OSPREY PERKS: 

LIVE STREAMS
Gain access to live streams of my recording/writing process, practice sessions, and even some LIVE SHOWS when available. I livestreams practice sessions publicly at younow.com/keithpaluso, but will begin live-streaming my writing process once per week for patrons. 

ALSO INCLUDES: 
 - Patron-only feed
 - The Friends and Family Discount

Egrets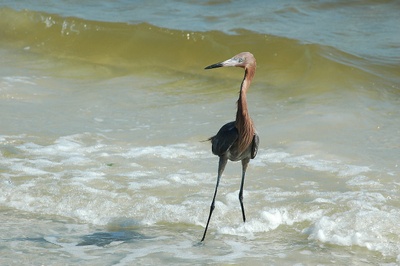 EGRET LEVEL PATRONAGE - $20/month MAX

This Egret is actually a Reddish Egret, one of my favorites :)

EGRET PERKS:

RANDOM SURPRISES!
Wow, this is a lot of support for an artist. Let me thank you by sending you postcards from the road, lyric sheets from songs, or just random emails to brighten your day. 

ALSO INCLUDES: 
 - Patron-only feed
 - Live Streams
 - The Friends and Family Discount

About
Welcome to The Family!
I'm Keith. I'm a very normal dude that believes in the power of dreaming big. I've learned from my journey of going from a TN State Park Ranger to throwing myself into the unknown of playing music that I'm better if I focus on being the best version of myself. I do that by playing music that's honest, loving people, and being the best dad for my son, Kip, and the best husband to my wife, Bethany, as I can be (and by birdwatching a lot :)).
I also believe that we are entering a new era in music. The way we do things now can be personal and real. I can sing straight to you. WE can tell a story together. As the world gets smaller, the less I believe in "fans" and the more I believe in community. So thanks for being here and being a part of mine, whether you decide to become a patron or not.
What we're here for:


Though this is a page that allows you to financially support my projects, that's absolutely not required. I want this to be an area for the family. If you can't afford or don't want to pay anything, that's absolutely fine. There will still be plenty of fun stuff here for all of us.
How being a Patron works:


If you do decide to become a Patron (first of all, thank you), you'll be helping me to branch out, to become better, and to release and market the music.
The Tiers of Patronage here are set so that
you'll be charged on the 1st and 15th of every month (For example, those in the "Bitterns" Tier will be charged $2 on the 1st and 2$ on the 15th, making $4 in total pledges per month).
On the day the charges are made, I'll make a full report on all that we've accomplished since your last pledge.
The Projects may change over time and will include things like original/cover song releases, live show recordings, and live concert streams.
Questions you may have:

I'm I getting locked into anything?

Absolutely not! You can cancel or change your patronage at any time.
What kind of projects are you working on?

Projects include:
- a new song every day as the founder of my creative community - th WeCreateNow Project.
- YouTube videos of original songs and cover songs.
- Blog posts and journal entries
Have any other questions about becoming a patron? Email me at [email protected]
When I reach 100 patrons, I will release a full-length album through Grassbird Productions whose songs have been chosen by the Grassbird Production Community on Patreon. 
1 of 1
By becoming a patron, you'll instantly unlock access to 12 exclusive posts
By becoming a patron, you'll instantly unlock access to 12 exclusive posts
Recent posts by Keith Paluso