The Weekly Rune
is creating Ancient Runelore and Soul Tending as Sacred Activism
Select a membership level
Ur Volur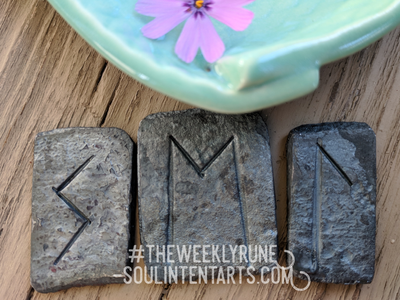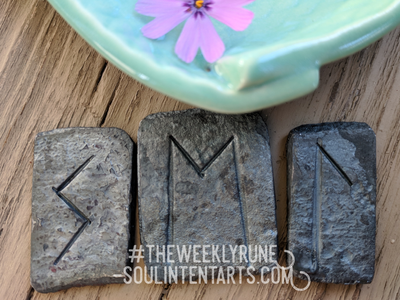 Vǫlur (Old Norse) or völvur (Icelandic) were primal seers, making informed choices for the tribe. This tier is for those set on sacred activism. The Weekly Rune is a point of personal guidance and growth for them, and they pay it forward.
Vǫlur receive:
First and full access to The Weekly Rune
First and promo-free access to What in the Wyrd podcast
Excerpts of articles and upcoming books, exclusive first peeks at current projects 
Bifrost Wyrdfolk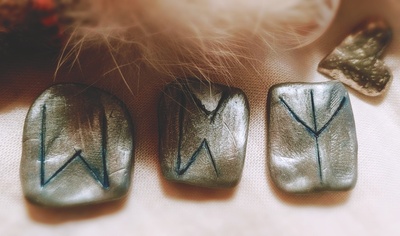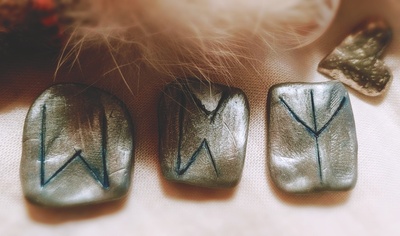 Bifrost is the rainbow bridge connecting the human realm into higher realms. This tier is for travelers seeking resources. They value the runes, take them to heart, and thrive in relationship with them.
Bifrost Wyrdfolk receive:
First and full access to The Weekly Rune
First and promo-free access to What in the Wyrd podcast
Excerpts of articles and upcoming books, exclusive first peeks at current projects 
Wyrdweaver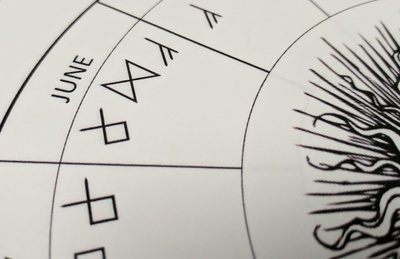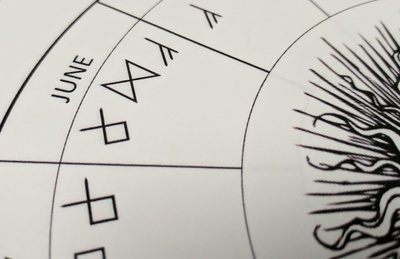 Wyrdweaving is active participation in crafting All Things. This tier is for seekers who want to build their fate, and bless that of others.   
Wyrdweavers receive:
A Birth Rune Snapshot
First and full access to The Weekly Rune
First and promo-free access to What in the Wyrd podcast
Excerpts of articles and upcoming books, exclusive first peeks at current projects 
About The Weekly Rune
I feel it, too.
Big changes are coming into the planet, our systems, our communities, and our personal lives.
These changes affect how we earn a living, how we view and take care of each other, our relationship to Nature, how we connect to the Ancestors, and the means through which we find center, time and again. Whether the changes are due to timing, growing pains, or colossal human screw up, we're all in search of
how to best navigate the present
while creating a better, more sustainable way of being for ourselves and all of Life. This time calls for nothing less than sacred activism, which means living every opportunity to be a wise elder. It means learning to tend what can't just be fixed, and using every tool at our disposal to accomplish that. The runes are such a tool for personal development and community connection, and in the Old Norse tradition, this process is wyrdweaving at it deepest potential. The Runes provide one way we can create ourselves as fit elders, so that we can become well Ancestors upon death.
That need is why I began writing The Weekly Rune.


What is The Weekly Rune?
The Weekly Rune
is a runecast I created in June of 2012, to gain insight into current life dynamics and help us navigate them with the
wisdom of the Ancestors
. More than just a runecast,
The Weekly Rune
includes the keys to live better as animists, make better choices based on keen insight into the present, and to help each of us be more active in creating a better reality for us all. In that reality we are all family. We can't control everything, though what we can control is our responsibility. I consider this sacred act soul tending at its highest level. In the Old Norse tradition, this process is
wyrdweaving
at it deepest potential. It is rising to the occasion of
fit elder
, to sustain cultural wellbeing as an
empowered Ancestor
.
The weekly 3-rune cast draws on seasonal guidance through the 
half-month rune
, an intuitive rune to focus the best way to express or work with the half-month rune, and a final rune indicating the system that most needs to speak to the current life dynamic. It may be the voice of Nature, of Earth, Creation, or of the runes, themselves. I note the source of the final rune in each cast.
The
paid
Patreon-only version
of 
The Weekly Rune
 includes:
The current runecast, consisting of 3 runes, noted above
A more detailed explanation of how each rune relates to the seasonal focus and the dynamics each affects
Insights on how to best manage the curves and twists, therein
Introspective prompts to facilitate your personal work with the runes and spiritual studies
Galdr of each rune for personal resonance, and when possible sound files and instruction on how to use each galdr in personal work
Live video sessions
Runic insights,book excerpts, release news, free classes
Optional services with me
Discounts on soul tending services
My hope in sharing
The Weekly Rune
 is that it provides guidance on collective patterns, which helps you hone in on personal needs, desires, and resources. It helps you to do your personal work, and show up in life. When we are more capable of showing up in our communities, when we can consistently and with love provide ourselves with those strengths, we are fit elders. 
In short with the guidance of the Ancestors through the runes, The Weekly Rune enables you to do you, to make us all better.
Learn how I set the 
intention
for the runecast and how I 
interpret
it, on my 
IGTV channel
--
@kelleysoularts
.
What is Soul Tending?
With almost 25 years of working with others in soul work, I've realized the misnomer of the phrase "soul healing." It gives the idea that if we only address things at a soul level, they can be completely eliminated. Maybe. Sometimes. What happens most often and is more practical is that through the soul awareness, we learn the dynamics at play at all levels, and can become more active in how we balance them. Most often this is a lifetime commitment. Not everything heals, in the sense that it's gone for good. In that lack, we must cultivate skills around soul tending, the ongoing awareness at all levels, that keeps us engaged with our inner worlds and life around us, so that we can evoke change. For this reason, 
I teach soul tending,
 and the skills needed to sustain it throughout life.
What is Sacred Activism?
Beyond wise knowing, sacred activism is soulful doing. It is a compassionate response to soul-inspired work rooted in boots-on-the-ground action that improves life for
everyone.
When we take responsibility for our own path through this world as animists, we improve the way for all others. This is the nature of activism.
The runes give us insight into how to sustain this inclusivity and sense of duty through keen wyrdweaving, wisdom from Natural laws, and finding the human elements in their ancient lore.
I believe the ancient runes are a source of sacred activism for today, through direct personal revelation to benefit All Things.


The runes offer one way to engage in direct relationship with All Things.
The Weekly Rune
 offers insights on how to do jut that.
Who am I? Why do I turn to an ancient oracle for insight into now?
I'm
Kelley Harrell
, and I believe we can do better. I believe we all share the calling to be fit, embodied elders, who upon death become wise, capable Ancestors. To fulfill that calling, we must respond at a soul level. Through deep animistic connection, I teach others to find their unique spiritual paths in support of their quiet dead, healed ancestors, fellow humans, and peaceful coexistence with the spirits of the land they live on.
I started working with the Runes when I was 19 (which was a long damn time ago). For me, the runes are a critical bridge between the
shamanic healing narrative
and ancient wisdom. In short, they tell the narrative of the most vital components of how to live as a soul in form, well. For that reason, they remain wholly viable to contemporary seekers, and I am committed through writing
The Weekly Rune
and my work with the runes to keep them relevant. I remain a lifelong student of the runes, because in the
ancient Eddas
and the
Icelandic sagas
I find the
handwriting on the wall, and that writing is in written in runes
. Their message is still relevant, today.
I'm an
author
, lifelong intuitive, and deathwalker, living in Fuquay-Varina, North Carolina. Through 
Soul Intent Arts
, I've worked with a local and international client base since 2000. I hold a Masters in Religious Studies, and am an ordained interfaith minister. My work is Nature-based, and is focused through animism, Seiðr, Druidry, ancestral healing, and deathwork. I work closely with the Elder Futhark runes and divine Nature Spirits of eastern North Carolina. Assisted by 
landvaettir
in the form of loblollies, Bermuda grass, sidewalks, and my Ancestors, my work emphasizes social justice through sacred activism. I remain vigorously involved with
the worlds in and around
me.
I mentor a two-year Intensive focused on modern ssoul tending, 
The Spirited Path
, and a one-year runes Intensive, 
Reclaiming the Runes
.
Contact me for info on both.
What else do I write?
Memoir, spiritual nonfiction, and new adult magical realism are my 
literary
areas of expertise. My books 
Gift of the Dreamtime, 
Teen Spirit Guide to Modern Shamanism,
and 
Runic Book of Days, 
are bestsellers---thank you!
My current projects include
Decoding the Body Awake
, a spiritual perspective on chronic health conditions, and my first novel
, The Last Snow Moon
.
A list of my publications can be found at
KelleyHarrell.com
. Signed copies of my books can be purchase at
Etsy
.
Apart from writing, I enjoy creating runic art and ritual items, my hands in the dirt, and working with others as a facilitator of spiritual wellbeing and mentor of soul studies.
What in the Wyrd? Podcast
It seemed like a natural progression of
The Weekly Rune
 to produce a
podcast
discussing the runes in a less formal and more relatable discourse. I began recording 
What in the Wyrd
in December of 2017, just before Jera at Yule, with no expectation of what it would become. It's so fun to do and generated such a great following that I look as forward to recording it every week, as I do writing
The Weekly Rune
. With
What in the Wyrd,
I can delve into deeper topics around the intersectionality of the runes, animism, and modern mysticism, beyond the base runecast.
What in the Wyrd
is available on many podcast platforms, though I record it on the Anchor app. From the app you can call in and ask questions, share insights, or you can email them to me directly.
Why Patreon?
In the spirit of Gebo's
gift for a gift
, I wanted to create a mutually beneficial relationship between myself and other runesters (*waving*) who enjoy my runework. While the runework that I create and share is a labor of love, it isn't free for me to produce. I pay for web hosting, domains, production applications--all the tech that's required to sustain an online platform. I put a great deal of time and effort into sharing my runework.
I turned to Patreon for a wider opportunity to bring the runes forward in a modern context. The result has been combining the transformative work of the runes with soul tending services, ongoing. Through Patreon I have the ability to create
The Weekly Rune
in a paid and 
free version
, in a framework of sustained community interaction, with the cost of soul tending services spread over time. Likewise,
What in the Wyrd
 and
The Wisdom of the Runes
 are rich
free 
resources for deepening personal work with the runes. In the relationship that's formed between myself and my audience, we are bringing the runes forward in ausable, relatable modern context.
Patreon allows you to control how support my work. Choose the level you're comfortable with to foster my work, and further the reach of the runes in a time that deeply needs their wisdom.
After hosting this community on Patreon for several years, it has become a vital aspect of my soul space.  
By working with me monthly through Patreon, we will form a more sustaining relationship to:
further Runelore in a modern context
explore how to deepen personal rune wisdom for collective benefit
furthering modern soul tending and animism in a relatable context
posting valuable free pagan and earth-honoring content to the blogosphere
Depending on the pledge amount, rewards include:
first and full access to The Weekly Rune (all pledges receive this reward)
sustained Rune and/or soul work with me
sustained mentoring
a Birth Rune Snapshot
Sabbat Runecasts
first news updates on books, upcoming projects, and events
The work you do to better you benefits every being. My approach to working with the runes can help you learn better, to do better. It's a gift of sacred activism that you give to the world, through supporting me to do the same.  If you're not jazzed about Patreon, you can also make a
one-time donation
.
Apart from the method of payment, services I provide through Patreon function the same as those offered through Soul Intent Arts. Should you want an individual service beyond Patreon,
contact me
.
Learn more about classes that I teach, at 
Soul Intent Arts
.
Thank you for showing up in the world, and for your support in allowing me to!
You can make a 
one-time donation
, as well
With a steady $1500 in pledges, I'd have more freedom to continue my writing with less stress. To all current pledges, upon reaching this milestone I will send a PDF of my Runes Quick Reference, and offer a distance Rune Reading.
3 of 3
Become a patron to
Unlock 611 exclusive posts
Connect via private message
Recent posts by The Weekly Rune
How it works
Get started in 2 minutes