Kelly Petronis
is creating improv and standup comedy, linguistics, community organization
Select a membership level
Peebsters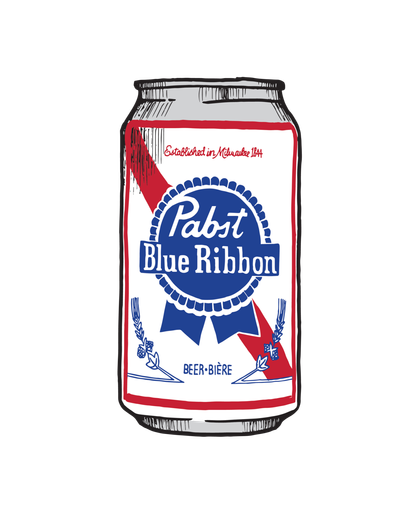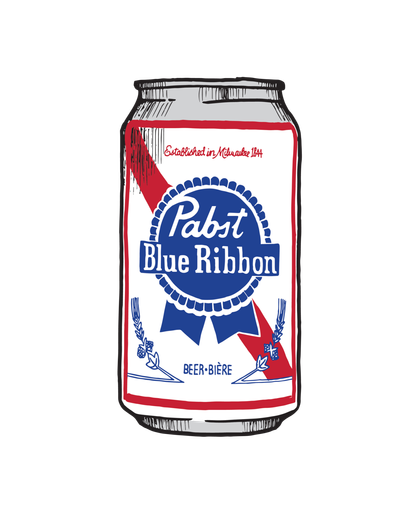 Want to buy me a PBR, once a month? Now you can! You get access to all my content, old and new, and 30 minutes of creative consultation a month on any project your working on! This is also the only tier (which is fine because it's the only beer I drink).
About Kelly Petronis
I'm
a standup comedian, community event organizer, improv teacher, linguist, and writer. I also make film and pocasts and do other things as time and money allows. That's where
you
come in, dear reader. By subscribing to my Patreon page you're investing in me as an individual, with all my peculiarities and divergent interests (because I'm a person, not a brand). You get to enjoy in the fruits of this exploration by having access to the finished products as well as some works in progress (because work, like life, is never complete... you just stop doing it one day).
Also, I'm offering early subscribers who pitch in
$3/ a month
30 minutes of creative consultation
on any creative project they're working on. I want to help you live your dream and transform your community for the better. Here are some of the projects I've been involved in, to give you an idea of how I can help you, as well as some of the projects I am currently working on or would like to pursue, to give you an idea of how you can help me.
Current Projects
Krakin Jokes - the longest running standup comedy showcase in Athens, GA (which we started in my backyard, until the county threatened to put me in jail). You can read a little more on the Flying Squid page. I'll also post about the whole jail thing.
Flying Squid Comedy - a comedy and media collective organizing comedy events in Athens and beyond, as well as podcasts (now the umbrella for Krakin Jokes). We were working hard to bring regional standup headliners to Athens before the pandemic hit. Now we're doing a lot of silly podcasts and videos. Our plan is to open a comedy theater or die trying.
The National Conspirator - a high-octane version of Coffee for Communists I devised (the game is that everything is a conspiracy, i.e. endless justification)
Don't Unrewind... - a livestream collaboration with my very talented friend Mason Rush where we play music (though it's mostly him -- you can be thankful for that) and shoot the shit. I love my relationship with Mason, and my hope is that some of that love and silliness can shine through.
Outstupid! - a gameshow podcast in which 3 writers "compete" to see who can come up with the stupidest movie idea... then they collaborate to make the ideas even stupider
Past Projects
These are projects that have slipped into hiatus (the most beautiful word in the English language). Most I will probably just leave in hiatus-land, but some I might unearth, dust off, and continue to beat into submission.
Dude, Where's My Poetry? - a poetry reading series done in collaboration with my dear friend and wonderful poet Will Stanier. I made a podcast from the recordings. I kind of let the podcast die after my good friend Kelly Smith died. I was a wreck of grief. Sometimes it happens that way. Still hope to give these artists their due diligence when I can get around to releasing the last several recordings.
Weenie Mag - a burlesque zine. "Cheap Smut for the Modern Dope." I'd like to reinvigorate this project again at some point, if possible. Sadly haven't been in touch with one of the people who was an instrumental collaborator. So it goes.
LiGHT/WATER poetry journal (a print an online poetry journal). Now defunct because it takes a helluva lot of work to put together and the community wasn't as receptive to it as they were to my other projects.
Coffee for Communists - a long-form improvised podcast (my foray into this kind of podcast)
Tuning Fork Human Arts Festival - an annual house show festival including comedy, poetry, music, and visual arts. We raised money and food for the Athens Area Homeless Shelter. (Sadly the county has shut this down... go figure).
The Flying Squid Spectacular - a live cabaret sketch show (which I am trying to give new life to in the form of the Flying Squid Live)
Finding the Game: A Conversation Analysis... of Improv: my masters thesis on improv and linguistics. I'd like to write a version of some of these findings for the non-academic improv practitioner.
Long Term Projects
Flying Squid Comedy Theater - Launching the Flying Squid Comedy Theater in Athens, GA (we don't have a standup & improv comedy theater for our community). I've been hunting for a space for over a year now.
A Novella - A humorous novella about a man and his dog (ultimately, I think it's about forgiveness...).
Everyday Improv - Working title of an instructional improv book, with diagrams (every has asked me "Will there be diagrams?" Yes, yes there will.)
Community Event-Organization Resources - Creating resources for people to organize and launch grassroots events and organizations (e.g. a handbook for starting a house show). These skills and values extend well beyond the entertainment surface-level values. Organizing people to peaceably assemble is a civic duty and right, which sadly is currently being threatened in our time.
The Flying Squid LIVE - think SNL on a shoestring budget (or, just think pandemic SNL), but with local talent and a local voice. I've linked the "pilot" we did a couple years ago. I wrote most of the script on a Saturday, we rehearsed on a Sunday, and performed on a Monday (sometimes you forget how time works).
The Henist Fenestration - Working title for a subversive publication with a little more teeth (and truth) than Weenie Mag

The Open Contract (working title) - Working on the framework for a new political platform based on an issue-based blockchain-secured direct democracy app (we'd try it out on a small scale and see how it goes. This is on my 5-10 year horizon). I'm also writing a political manifesto. Whatever happened to manifestos?
The Dream Show - A radio show and podcast about dreams, where they come from, what they explain (or predict), and how they might be interrelated among different people. I would have callers call in to tell their dreams and have different guests on to view the many lenses of dreams (i.e. psychologists, poets, comedians, psychics, neurologists, etc.)
A documentary about homelessness (my filmmaker friend James and I have discussed collaborating on this project). It's an unusual problem for the world's wealthiest country to have.... I've also been mistaken for homeless on many occasions.
And more ideas which bubble up in my crazy brain which, if they keep coming back, I may have to take seriously and feed them.
Examples of Projects I Can Consult On
Organizing an event (I organize a lot of events. Some have been successful.)
Writing comedy (standup, scripts, you name it)
Creating films (commercials, promotional, identity, funny)
Creating a podcast (e.g. structuring, finding guests, editing the audio, etc.)
Writing a book (I've been an editor for many years and taught college writing)
Self-publishing (as in like, creating a press)
Livestreaming and video production tech (I do this, too)
Literally anything else involving comedy, improv, events, podcasts, film, or linguistics
$26.39 of $1,000,000
per month
A million bucks. Did I stutter? When I get it, I'm running for president. If you elect me? I give you your $3 a month back, promise. 
1 of 1
By becoming a patron, you'll instantly unlock access to 11 exclusive posts
By becoming a patron, you'll instantly unlock access to 11 exclusive posts
Recent posts by Kelly Petronis
How it works
Get started in 2 minutes