Ken Plume
is creating Podcasts & interviews
Select a membership level
KENKETEER
Access to my patron-only activity feed
where I'll post updates, new content, answer your questions, and get feedback.
You will also gain access to ALL of my exclusive audio, including exclusive episodes of A BIT OF A CHAT and convention panels.

Want to know what guests I have coming up? Kenketeers will be privy to this information, and who knows, I may be able to work any questions you may have for them into the conversation.

And you'll be issued an OFFICIAL KEN PLUME CLUB MEMBER NUMBER. Write it on your membership card!

It will also grant you a fist bump/high five/handshake from me should we meet.

DIAMOND KENKETEER
Just like the Kenketeer level, but can cut glass. And that's incredible.

PLUS access to weekly Google Hangouts with me and the mighty Rebecca Watson (where we will chat about stuff and interact with you via live Q&A).

AND your name will be immortalized on my DIAMOND THANK YOU page on KenPlume.com. As you and I well know, the interweb is FOREVER.

All previous rewards.
KENKETEER CLUBHOUSE
You can request your very own #AwfulDrawingsOfAnyCharacter, where YOU choose a character for me to draw, I'll do an awful drawing (a masterpiece crafted to the best of my ability), and I will then mail you your one-of-a-kind signed & numbered piece of art to display in a place of honor within your home, office, or home office.
Access to monthly Google Hangouts with me! and sometimes a special guest (or guests)! During this magical time, I will interact with you via live chat Q&A sessions. I am guaranteed to be a goof.

All previous rewards.

About Ken Plume
Ahoy hoy!
Heya, folks.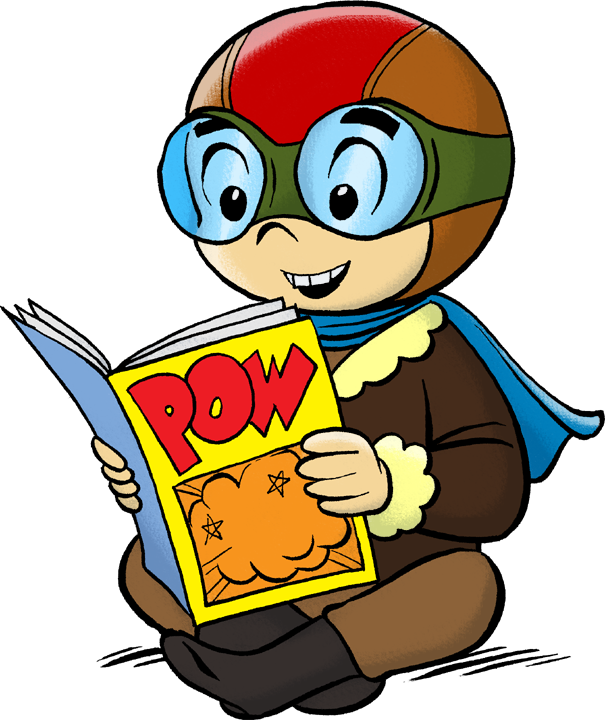 Ken Plume
here.
I've been chatting with artists, filmmakers, musicians, comedians, and friends for many years now, and sharing those conversations starting long, long ago with inky print, moving on to words on websites, and then winding up as audio that goes in your ears. Those chats can be heard in a podcast called, rather fittingly,
A Bit Of A Chat
.
With over 300 episodes and counting, the list of guests on A Bit Of A Chat includes Mel Brooks, Ricky Gervais, John Hodgman, Terry Gilliam, William Shatner, Eric Idle, Paul Feig, Weird Al Yankovic, Andy Richter, Paul F. Tompkins, Charlie Brooker, Tim Minchin, Armando Iannucci, Adam Savage, David Mitchell, Dan Harmon, and dozens more.
With your interest and support, I intend to keep having and sharing those chats with fascinating people for many more years to come.
And because I love to chat, I also co-host another podcast,
The Ken P.D. Snydecast
, with Dana Snyder, wherein we set out to have a literate conversation between two pals, but inevitably devolve into a verbal, and funny, free-for-all full of bickering, infighting, and the special kind of male bonding that comes from conflict expressed through the podcast medium.
There's also a few other podcasts, some videos, live events... Listen, there's a ton of stuff I do and even more I'd like to do, but that's where you come in.
I need you.
I'm here on Patreon as a way to fund the podcasts, to be able to release more content, and to get more involved with you, my listeners.
If you enjoy the podcasts and want to keep them going, and want to see me do even more, any amount you can pledge would be wonderful – even $1/month. Your support truly makes it all possible.
HOW IT WORKS
Just click the "Become a Patron" button and enter an amount you'd like to pledge per month. You'll be charged automatically shortly after the 1st of each month. There are different reward tiers you can choose based on how much you support. Make sure to read through the rewards and see what kinds of nifty things I have to offer!
And if you want to see what the future will bring as my community of supporters increases, check out the milestone goals I've set up!  As you can see, I would love nothing more than to be able to deliver tons more content for you to enjoy.
And speaking of community, I really want this to be a place where we can have conversations, I can get feedback from you, and we can grow the podcasts into a great big beautiful tomorrow. I look forward to getting to know you all!
And remember that you are able able to support me FOR WHATEVER AMOUNT YOU'D LIKE.
Want to support me for $6.66 a month? YOU CAN DO THAT! Or $42.42? YUP! THAT, TOO! Heck, even $101.01! It's whatever amount you feel comfortable with, and you can adjust that amount at any time.
AND FINALLY...
Make sure to check out the podcasts:
More articles, interviews and columns are available at
www.KenPlume.com
.
$365.11 of $1,000
per month
At this tier I'll start a regular schedule with 1 of each podcast per month, A Bit Of A Chat and a Snydecast each.
1 of 7
Become a patron to
Unlock 133 exclusive posts
Connect via private message
Recent posts by Ken Plume
How it works
Get started in 2 minutes