Kerrie Lake
is creating Pixel Art and Project: Healer
Select a membership level
Lurking Kitty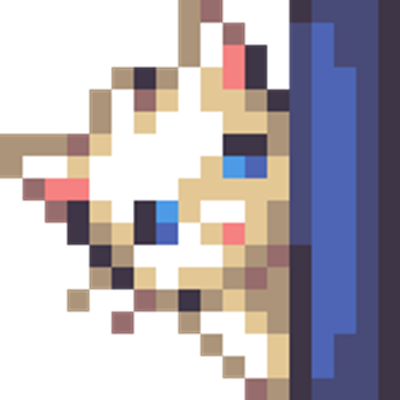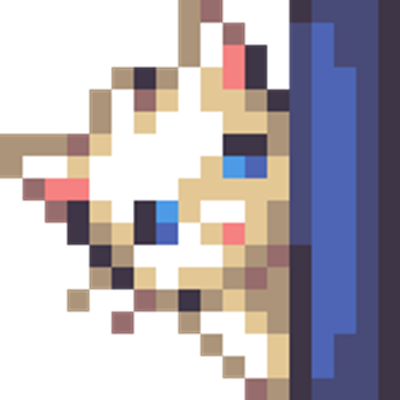 Just checking things out or just here show your support? No worries! You get:
My utmost thanks for your generosity! 
Ability to vote in patron-only polls to shape the content of this patreon page and assist in design decisions.
Access to Patron-only art
Purrfect Visionary
 Previous tier plus:
Access to WIPs and time-lapses for the behind-the-scenes art process.
One-time redemption: 24x24 custom animal sidekick sprite. Choose between: Cat, Dog, Fox, Hamster, Bird, Penguin, Bunny, Koala, Frog, Raccoon, Red Panda, Bear/Panda, Turtle, Pig.
Pawsome Pixels
Limited (5 of 5 remaining)
 Previous tier plus:
One-time redemption: A personal 48x48 unanimated sprite (in the style above) made just for you! Picture references required; no NSFW.
Access to download emojis packs I have released on Patreon. (No new packs will be made beyond the Yellow Emoji Series)
About Kerrie Lake
Welcome to my Patreon page! My name is Kerrie Lake and I am a freelance pixel artist currently working on several awesome games such as 
Calorie Defenders
, 
Rise of The Third Power
,
Arafell Enhanced Edition
, and 
Pushy and Pully in Blockland
. 
Why have I made a patreon?:
As a full-time freelancer, I don't have much time to focus on my own art and projects. Having a growing patreon will give me a chance to focus on my personal art endeavors and pursue my long-time goal of making my own games. 
What are my goals for this Patreon page?:
For now, this patreon page is a way for me to focus on making personal art pieces, share aspects game's development, and occasionally share art assets, personalized sprites, etc. to my patrons. If this Patreon page continues to grow, it will help me fund my games and possibly bring on additional help. It will also allow me more time to focus directly on making content for my patrons. This page will also continue to grow and change with your feedback.
Current Game: "Project: Healer"
In my spare time, I am learning to develop a small experimental game of my own, currently known as
Project: Healer
.
What the game is about:
 Project: Healer will be a short puzzle platformer that follows a travelling cleric whose job is to heal people and solve everyday problems. The game will be almost entirely text-less (inspired by Hyper Light Drifter), and that means the story will be told entirely through visuals, sound and animation. My inspiration for Project: Healer is to explore an rpg class that is rarely ever highlighted as a main character in games, and to thematically examine the types of magic that clerics are associated with in new ways. 
The non-text system in action. This is a prototype build and not footage of the final game.
Occasionally I will share updates to this game on this page including devlogs. Making this game is a chance for me to explore that side of gamedev by creating something small enough for one person to tackle. If I find that I need additional help to complete the game, then a long-term goal of this Patreon is to be able to hire additional help in the areas I am lacking.  
          Footage of enemy knockback and health depletion in Project: The Healer. 
What do you get for your money?
$1 patrons and above can vote on patron-only polls that help shape the future of this patreon page and can view patron-only art.
$3 patrons and above will get inside access to my art processes and a personalized animal sidekick sprite. Choose this tier to see WIPS of things I am currently working on or GIF timelapses of completed art projects. You will also get a one-time redemption for a 24x24 animal sidekick. I will provide a form so that you may customize it to your liking, including silly hats and bowties. 
$5 patrons get a one-time redeemable 48x48 unanimated sprite made for them (refer to tier image for style reference). The amount of patrons that can choose this tier will be limited to make sure I have enough time to complete the sprites. Please allow for a 1-2 week wait after you have submitted your details for the sprite to me. As I complete sprites, the amount of people that can choose this tier will increase. Patrons will be updated as I increase slots! Additionally, $5 patrons may download any emoji packs I have released here in the past. 
Where will your money go towards?
Covering basic expenses to allow me more time to develop my own games and make art  for my patrons.
Once my basic expenses are met, a long-term goal would be to hire others to assist me in game development. As much as I would love to be great at everything, I am mainly an artist, and being able to hire additional help (such as a programmer or musician), would help the development tremendously. 
I don't expect this to get huge or anything, but if I end up reaching certain goals then down the line I intend add tiers with more interesting content for those who are looking for something more substantial. Any little bit helps, and even if you cannot contribute I appreciate the support!
I will be able to produce more patron-only art, WIPS and timelapses every month!
1 of 4
By becoming a patron, you'll instantly unlock access to 46 exclusive posts
By becoming a patron, you'll instantly unlock access to 46 exclusive posts
Recent posts by Kerrie Lake
How it works
Get started in 2 minutes