Kestrel Michaud
instructional content to teach her method of fine art quilting
Select a membership level
Lookout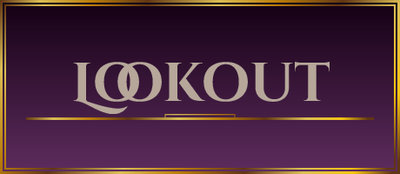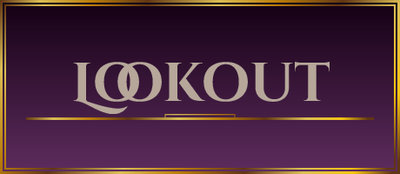 A Lookout's job is to continually scan the seas and skies for potential danger. Your sharp eyes spot enemy airships, storms, and airborne monsters, allowing your crew plenty of time to steer away or prepare for battle. Thank you for your support.
In this tier, you will receive the following benefits:
Access to private channels in Kestrel's Discord server, FLOQ. This access allows you to use Nautical Cardinal, a bot that provides custom bias-tape calculations.
Your name will be listed on my KestrelMichaud.com website to thank you for supporting me. (If you do not wish your name to be published on my Thank You page, you may opt out.)
All behind-the-scenes posts and photos Kestrel shares about her latest quilting projects.
Includes Discord benefits
Behind-the-scenes content
Victorian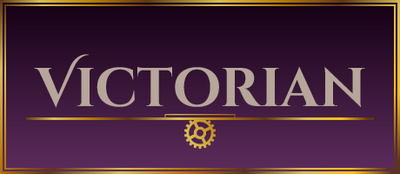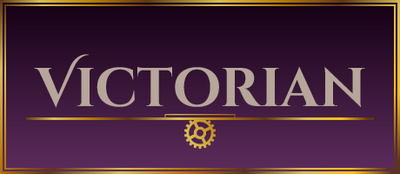 A Victorian is someone who lived in the age of Queen Victoria's reign (mid to late 1800s). Whether you live in a city or in a manor in the country, you are an essential part of my Steampunk world. Thank you for your support.
In this tier, you will receive the following benefits:
Early access to my blog posts. My newest blog posts will be made available exclusively to you, my patrons, for at least one month before they go public on my website.
These benefits from the Lookout tier:


Patreon-exclusive Discord access, including Nautical Cardinal
Behind-the-scenes posts and images
Shout-out on my Thank You page
Includes Discord benefits
Behind-the-scenes content
Mechanist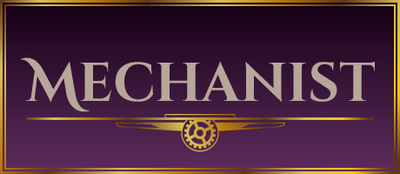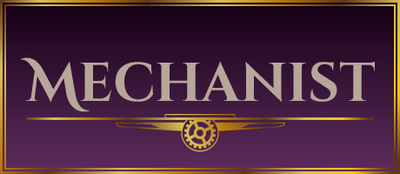 A mechanist is an engineer who builds and maintains Steampunk machinery. Whether your focus is intricate clockwork devices or designing pressurized aether chambers, mechanists are vital members of Steampunk society. Thank you, so much, for your support.
In this tier, you will receive the following benefits:
Mechanists have access to all beginner videos published starting in January 2022. These videos are intended to teach Kestrel's Core Design Process (how to digitally design realism-style quilts with the intent of cutting the fabric on a cutting machine) on an ongoing six-month schedule. At the end of each six-month period, you will have a finished fabric design to either quilt or hang as-is. Jump in at any time; all past videos will be available when you subscribe.
Mechanists will have access to all videos and recordings published in 2021.
Mechanists will be invited to view my monthly LiveStream(s). There will be at least 1 (one) LiveStream each month, and you will be able to watch and chat during each event. A recording will be published after each event.
All benefits in the Victorian and Lookout tiers, which include:

Early access to blog posts
Behind-the-scenes posts and images
Patreon-exclusive Discord access, including Nautical Cardinal
Shout-out on my Thank You page
Behind-the-scenes content
About Kestrel Michaud
Welcome to my Patreon page! My name is Kestrel Michaud. If this is your first time visiting my page, please let me clarify that the three images in the cover photo are fused, raw-edge appliqué quilts, not panels or paintings.

I'm a classically-trained, internationally-recognized, and award-winning fine artist who specializes in making realistic pictures out of fabric. I started making fused appliqué fabric pictures (no stitching) as a 15-year-old in High School. Thirteen years later, I discovered the world of art quilting, bought a sewing machine, and started turning my fabric picture designs into quilts. It was at that point I finally started making the artwork I was most passionate about: Steampunk.

"I have a very particular set of skills; skills I have acquired over a very long career."
— Liam Neeson, Taken

I started drawing before I could walk. My parents are both retired professional artists and worked in the commercial design industry. I have a BFA from the Ringling College of Art and Design, where I graduated with honors in 2010. I've worked with fabric as a fine art medium for 17 years. Taken quotes aside, my life experiences, the creative people around me, and the tens of thousands of hours I've devoted to my craft have developed my knowledge and talent in ways that are not available to many other people. In addition, I have innovated my own, unique process for making highly-detailed quilts in the style of imaginative realism, using modern technology. I've also created a method of completely preventing frays when sewing fused appliqué fabric. I want to share my knowledge and innovations with the world.

Unfortunately, sharing my knowledge and innovations has a cost: time. This is where you come in. By supporting me through Patreon, you are helping me to continue creating and providing valuable content. You are helping me continue to make quilts. And in return, the content I create will be available to you either by early access or as exclusives that will only ever be available to my Patreon supporters.

I see Patreon as a symbiotic relationship between me and anyone who likes my work or wants to learn from me. Subscribers get access to class-worthy content, access to far more content than would normally be available in one class, and direct access to me for Q&A — such as during my LiveStreams — all for a low cost that enables me to create more content. I get to continue sharing my knowledge to help other quilters improve their work, but I also get a reliable income that is necessary to create that content in the first place.

Thank you.

Become a patron to
Unlock 107 exclusive posts
Connect via private message
Recent posts by Kestrel Michaud
How it works
Get started in 2 minutes