Select a membership level
Tiny Seeds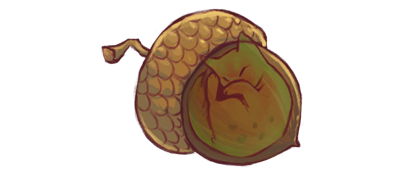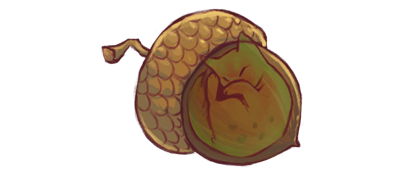 Every forest starts as tiny seeds. Thank you for your support!

Tiny Seed Supporters Get:

• Monthly INPRNT Discount Code - Gives you 20% off all print orders through INPRNT. 
• Access to Patreon-Only posts. 
• Access to Patreon Request Events when they happen
(Patreon-only posts include: work-in-progress photos and project concepts) 




Includes Discord benefits
Wee Sprout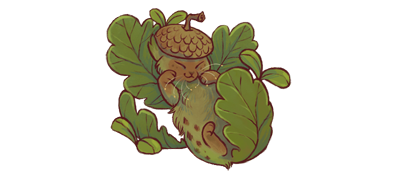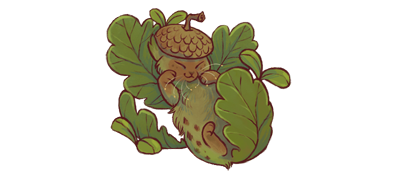 The forest floor is made more beautiful by your lush carpet of leaves and flowers. Thank you for your support!

Wee Sprout Supporters Get: 

• Monthly INPRNT Discount Code - Gives you 20% off all print orders through INPRNT.
• Access to voting in Polls.
• Access to Patreon-Only posts.
• Access to Patreon Request Events when they happen

(Patreon-only posts include: work-in-progress photos and project concepts) 



Includes Discord benefits
Budding Seedling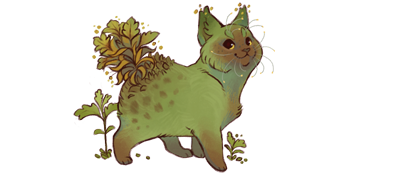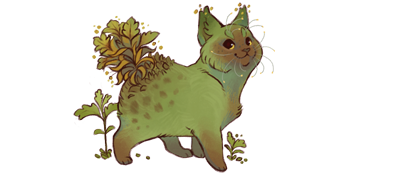 Small flowers flash like hidden gems of the understory. Your leaves and branches lift the rest of the forest higher. Thank You very much for your support!

Budding Seedlings Get:

• Monthly Etsy Discount Code - Gives you 30% off all your orders from my etsy shop.
• Monthly INPRNT Discount Code - Gives you 20% off all print orders through INPRNT.
• Access to voting in polls.
• Access to Patreon-only posts
• Access to Patreon Request Events when they happen


Details:
Patrons $5 and up get a monthly code for 30% off in my Etsy Shop.


(Patreon-only posts include: work-in-progress photos and project concepts) 



Includes Discord benefits
About KM Steere
Hello everybody!

My name is Kels, also known around the internet as KM Steere, Keymonster or just Key. I am a full time, freelance artist and illustrator working out of the Pacific Northwest. My creative passions center around animals, plants and the fantastical worlds they exist in. I love creating plant/animal hybrids and integrating botanical motifs and imagery into the worlds that I build as well as creating adorable little creatures of all shapes and sizes getting into a bunch of mischief. 
I started this Patreon page to give myself a steady income as well as allow my followers to help fund the exploration of new ideas, projects and merchandise. I love being able to interact with followers of my work and Patreon is a nice, centralized place for me to be able to do that without all the clutter of social media channels.

As my Lovely Forest grows I will be able to dip my toes into some of these things:

Process and Technique Discussion:
I generally don't share much about my art making process, mostly because it tends to involve a lot of scribbling and not a lot of technical or program jargon, but I will try to post about parts of my process including references I use, some techniques I have picked up or are currently experimenting with and struggles I'm having with certain parts of being a freelancer. Tutorials are not really my thing but they will pop up from time to time.

I should also mention that I love cats, and I love creating art with cats. I often will use cats as the testers for new ideas or techniques for projects, and this platform will give you the opportunity to suggest themes for these cats. I swear I don't have a problem!

World Building:
I love making worlds in my head. I also love creating fantasy species and races that will go into those worlds. I have a few actually written down (see below) but mostly I love making fae creatures and other magical beings that could live along side us in our world, or exist in their own parallel to ours. Some of the worlds I enjoy building on and creating in are: 


Verdant Fae
As I mentioned above I love making fae creatures. My idea generally springs from the concept of magic in everything but on a different plain of existence. Fae are the creatures that can channel these magics through themselves to manifest it in the physical world. In my own headcannon fae can include anything from dragons to pixies, foxes to mushroom peoples.  

Donair
Donair is a fantasy story based on a dream I had a while ago. I wrote everything down and my partner and I became hooked on figuring out little details about the character and how the world worked as well as the idea of potentially turning it into a RPG some time in the future. Donair is based off of elements and how they interact with each other in a world torn apart by dynastic war. 

The World of M.E.C.A.
Without going into too much detail M.E.C.A. stands for mechanically enhanced, cybernetic animals, and it is a story revolving around three siblings, named 001, 002, and 003, that have been thrust between the new-world order and the ways of Old Gods.
They are in a race against time to learn about and adapt the old ways, or face complete assimilation and obliteration within the literal, modern machine. 
Sky Guilds
Loosely based off of the theme for a kickstarter I ran in 2017, Sky Guilds is centered around the idea of the different craftsman guilds that create the elements of the sky. You have the Star Painters, Weather Craft, Cloud Shepherds, Moon Phase Spinners, Constellation Alchemy and more! 
Many More...
I have a ton of other undeveloped worlds that I love building and then just let simmer while more ideas form. It is a constant process. 

Print and Merchandise Production:
Ever since I discovered that small artists could produce their own products and sell them to their fans I have wanted to do this. The idea of seeing my work out in the wild world always fills me with joy and encourages me to put more out there. Imagine what type of worlds others make with the help of my little critters and magical creations. The idea of all that creativity fills me with joy.
With Patreon support I am able to make things and explore ways to make those things responsibly. The thing with "stuff" is that it creates waste and waste is not what the world needs. In product production "eco friendly" options are often more expensive or have more limitations in their production process. With the funding support from Patreon I have been able to learn about and use various products in my shop that have a smaller footprint then just the standard production costs. 


To Sum it Up:
Experimenting and exploring new techniques and ideas takes time, energy and money, which are not always in ample supply. With the help of my Lovely Forest, the financial burden will be lessened allowing me more freedom to create weird and wonderful things to share!

I started this patreon page in 2019 and never expected to create a community of such kind, creative and supportive people. It blows my mind every day how much has happened in the years since that first step. I am so excited to see what the future brings and I'm also excited to share it with you all. Thank you so much for your support!


You can find my work or follow me through these links:
KM-Illustration.com • Keymonster Shop • Twitter • Instagram • INPRNT (prints)



*** Mailed Patreon monthly rewards use as much recycled or plant-based material as possible. The plastic sleeves I use to protect stickers are made from a material called PLA (polylactic acid). In a composting environment it takes about 90 days for this type of plastic to break down. I mail my rewards in recycled kraft paper envelopes and try to use recyclable stock in all my print options. 



Pin Club
Once this goal is reached I will be able to work towards producing runs of pins available to patrons first. I am hoping to do at least four releases of pins a year. 
Things that will happen when this goal is reached(and sustained):
• New backer tier
• Patrons will be able to vote on pin themes, materials and quantity they want to see produced.
This is one of my biggest goals. I have always wanted to produce pins of various types, and this will be a big step in allowing me to do this regularly.
2 of 2
Become a patron to
Unlock 1,103 exclusive posts
Connect via private message
Recent posts by KM Steere
How it works
Get started in 2 minutes