Ki5
is creating Live Music Videos and Audio Artifacts
Select a membership level
KiHive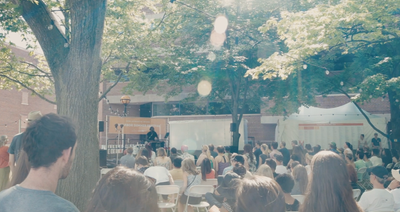 No one achieves anything of significance on their own. This tier is for the community who wants to keep me going and I'm thankful for every dollar. 
For joining you will:
• Receive the latest Ki5 Sticker!
• Optionally get credited in my YouTube videos and the occasional social media post as someone who helps make what I do possible!
• Receive my undying gratitude! Seriously, THANK YOU!!!
KiDration Squad
We all need water to survive. The KiDration Squad (like Hydration itself) keeps me going, helps give new life to my work, and occasionally helps make sure I'm drinking enough water at my performances. 

Along with optional video and social media recognition for supporting me, patrons at this tier will:
• Get TWO of the latest Ki5 Stickers for joining!
• Receive Gated Access to unreleased music
• Get to Vote on new cover videos for me to prioritize Every Month
• Preview and collaborate with me on what new loops become complete songs
KiSchool
This is for the community of learners who want to both support me and do more with their own music. 
Along with everything in the lower amount tiers, KiSchool patrons will:
• Receive gated access to the wealth of knowledge I have about live looping in the form of tutorial video breakdowns of specific songs that you vote on. That includes insight into the process of beginning live looping for yourself. 
• Every three months, have a 1-on-1 coaching session 
• Receive tips on Songwriting with a loop station and a place to share ideas about where the art is going!
• Get access to Q & A videos and be able to ask about any aspect of my music, performance style, and getting gigs!
About
I love being able to make music freely. To do more of that, I need a community to help support me and I'd love for you to be a part of it!

As a Patron, you'll get to partner with me to decide what I create every month which will give you something to look forward to and help hold me accountable for making new things to put out in the world more often! 

My fellow looping Patrons who support me at a higher tier will get insight into everything I know about live looping and beyond. I'll post videos about topics you want to know more about, be available for your questions, and do reviews of your work!

I promise to be creative. I promise to be curious. Pledging any amount will help me be Ki5.
When I reach 50 patrons, I'll release at least TWO cover videos a month!
1 of 1
By becoming a patron, you'll instantly unlock access to 11 exclusive posts
By becoming a patron, you'll instantly unlock access to 11 exclusive posts