Björn Kietzmann
is creating photojournalism
Select a membership level
Barista
Mit deiner Spende lädst du mich auf einen Kaffee ein. Vielen Dank für deine Unterstützung. Auf meiner Homepage (www.kietzmann.eu/archive) ist mein öffentliches und kontinuierlich wachsendes Foto-Archiv einsehbar. Neben neuen Fotos ergänze ich nach und nach auch alte Aufnahmen.

Your donation buys me a cup of coffee. Thank you very much for your support. On my homepage (www.kietzmann.eu/archive) you can see my public and continuously growing photo archive. Besides new photos, I am also adding older photos bit by bit.

Zugbegleiter*in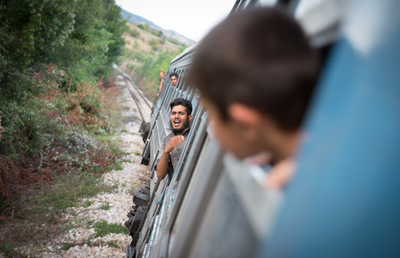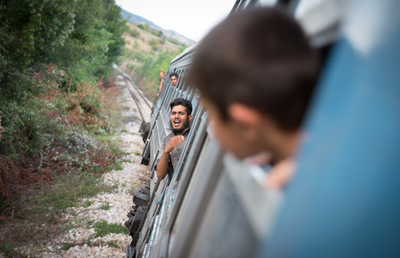 Durch deine Unterstützung bleibe ich mobil. Deine Spende deckt die ÖPNV-Kosten zu einem lokalen Termin. Als Dankeschön erhältst Du exklusiven Zugriff auf Fotostrecken, die ich in dieser Form ausschließlich für meine Patreon-Unterstützer*innen zusammenstellen und editieren werde.

Your support keeps me mobile. Your donation covers the public transport costs to a local appointment. To thank you, you will receive exclusive access to photo galleries, which I will compose and edit in this form exclusively for my Patreon supporters.

Zugriff auf exklusiv editierte Foto-Strecken
Kommunikationslots*in
Mit deinen Beitrag kann ich auch Unterwegs kommunikativ bleiben - er deckt einen Teil meiner regelmäßigen Kosten für mobiles Internet ab - also für den Versand von Fotos, für twittern usw.. Als Dankeschön erhältst 
Du die Möglichkeit in Umfragen die Themen meiner kommenden Patreon Foto-Galerien mitzuentscheiden, außerdem kannst du dir Fotostrecken ansehen, die ich in dieser Form ausschließlich für meine Patreon-Unterstützer*innen zusammenstelle und editiere.

With your contribution I can stay communicative on the road - it covers a part of my regular costs for mobile internet - i.e. for sending photos, tweeting etc. - As a special thank you, you can participate in polls to decide the topics of my upcoming Patreon photo galleries and you'll also be able to view photo galleries, which I will compose and edit in this form exclusively for my Patreon supporters.
Teilnahme an Foto-Themen Abstimmungen

Zugriff auf exklusiv editierte Foto-Strecken
About Björn Kietzmann
(english below)

Unsere Welt ist kontinuierlich im Wandel. Der Wunsch dazu beizutragen über diese Veränderungen zu berichten und sie zu dokumentieren, brachte mich zum Journalismus und zur Fotografie. Wir können uns nur eine bessere Welt wünschen und dafür eintreten, wenn wir auch sehen, was gerade passiert - im Guten wie im Schlechten. Seit mehr als 10 Jahren liegt mein fotojournalistischer Arbeitsschwerpunkt daher bei politischen und sozialen Themen. Die Bandbreite reicht von monatelangem Fotografieren auf der sogenannten Balkan-Fluchtroute, dem Friedensprozess der FARC-Guerilla in Kolumbien oder dem Schutz des Regenwaldes in Sierra Leone bis hin zu Antiziganismus in Osteuropa oder Mieterprotesten in Deutschland. Meine Projekte entstehen in den meisten Fällen ohne Auftraggeber, dadurch übernimmt niemand meine Reisekosten und Ausgaben - und das Risiko, wenn was schief läuft, liegt ebenfalls auf meinen Schultern. In diesem Jahr war es der Raub meiner Kamera auf der griechischen Insel Lesbos und umfangreiche Prozesskosten wegen einem verlorenen Prozess gegen Rechtspopulisten. Das freie Arbeiten an Themen basiert also in der Hoffnung, dass Redaktionen die Geschichten, an denen ich arbeite, genauso spannend finden wie ich. Die im Journalismus gezahlten niedrigen Fotohonorare verschärfen die Situation zusätzlich. In der Regel ist es egal, ob ein Foto vor der Wohnungstür entstand oder ob hierfür lange Recherchen nötig waren und man um die halbe Welt reisen musste, bezahlt wird meist ein Standardsatz. Bei Tageszeitungen in Deutschland meist 30-75€ pro Foto. Ob der Aufruf hier auf Patreon dazu beitragen kann, etwas weniger Sorgen zu haben wenn ich freiberuflich an Themen arbeite, weiß ich nicht. Es ist für mich ein Test - den ich hiermit starte. Ferner bin ich offen für Fotoaufträge, Ausstellungs- & Referentenanfragen oder dergleichen. Aktuell verbringe ich mehr Zeit im Rheinland auf als in Berlin.

Our world is continuously changing. The wish to document these changes led me to journalism and photography. We can only wish for a better world and stand up for it, if we are able to watch what is happening. For more than 10 years, my photojournalistic work has therefore focused on political and social issues. The spectrum ranges from spending months with refugees on the so-called Balkan escape route, to covering the peace process of the FARC-guerrilla in Colombia, rainforest protection in Sierra Leone, antiziganism in Eastern Europe or protests against gentrification in Germany. In most cases I work independently without assignments, so nobody covers my travel costs and expenses - and the risk if something goes wrong is also on my shoulders. This year it was the robbery of my camera on the Greek island of Lesbos and higher costs due to a lost lawsuit against a right-wing populists. Independent work on topics is based on the hope that editors will find the stories I work on as exciting as I do. Low photo fees paid in journalism make the situation even worse. Usually a standard rate is being paid, no matter whether a photo was taken in front of the own apartment door or required long research and travel halfway around the world. For daily newspapers in Germany this rate is mostly 30-75€ per photo. I don't know whether the call here on Patreon will be able to help to have a little less worries when working freelance on topics. It is a test for me - which I am starting now. Besides this, I am open for photo assignments, exhibition- and speaker requests. At the moment I am the more often in North Rhine-Westphalia than in Berlin.
Sobald ich 20 Patreon-Unterstützer*innen habe verlose ich unter diesen ein 30x45cm Fine Art Print.

As soon as I have 20 supporters, I will raffle one 30x45cm Fine Art Print among them.

1 of 1
By becoming a patron, you'll instantly unlock access to 8 exclusive posts
By becoming a patron, you'll instantly unlock access to 8 exclusive posts
Recent posts by Björn Kietzmann
How it works
Get started in 2 minutes