Killarney Star
is creating piano songs & videos
Select a membership level
Faithful Friend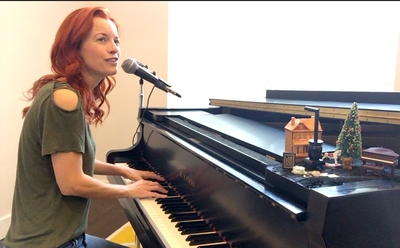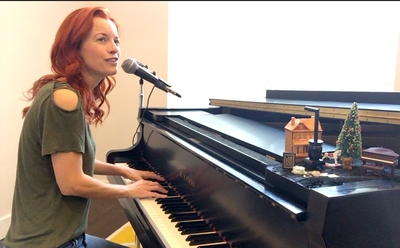 Exclusive mp3 download of a secret K-Star song not on any album or online!
Monthly Deep Space video + archives, where I tell the story behind each song in a produced (not live) video that often includes supporting images and video - letting you into my personal world. Includes a video performance or mp3 of the full song. These songs are often not available yet online!
Bi-monthly emails with behind-the-scenes stories, house concerts and other opportunities, and secrets to how to get what you want in life, like I have!
My undying love!
Loyal Listener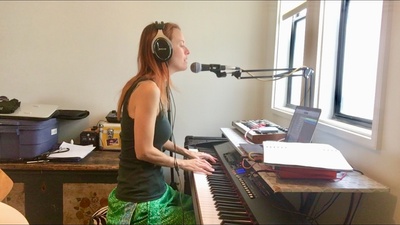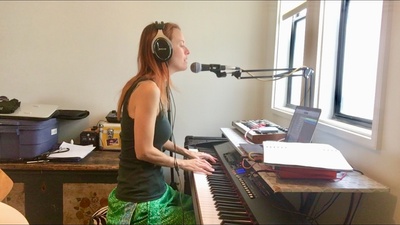 All the Faithful Friend Bennies, PLUS:
I will slip you the EXCLUSIVE raw mp3s from the studio as they're being created - the full songs, stripped down, with my scratch vocals, bare piano takes, without the polish they'll get when the album is mixed and mastered. True behind-the-scenes gems for you if you love my songs on Instagram and Facebook. You can download them and listen on iTunes or your phone or desktop.
Priority invitation to be a guest on my upcoming PODCAST, The Three Song Story, launching Fall 2019 - where you tell your story and I try to write it into a song!
My undying love!
DJ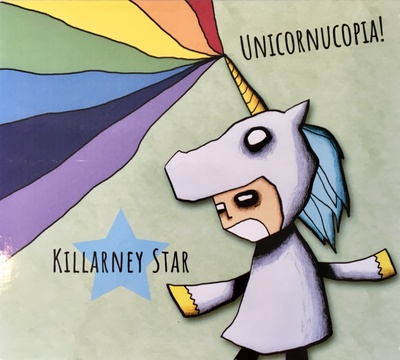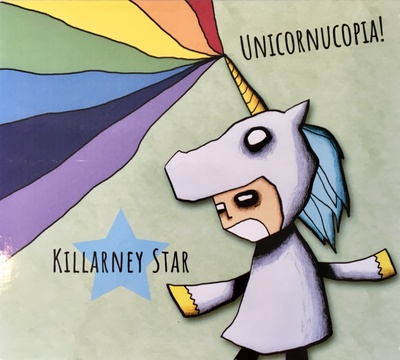 All Loyal Listener Tier Benefits, PLUS: 
You'll receive a signed, full color CD copy of Unicornucopia!, my latest 11-song album, by mail.
Grab your choice of a swanky Killarney Star t-shirt!
An invitation to be IN my official music videos.
My undying love!
About Killarney Star
Hey there, my dear Starling! I'm Killarney and I want to connect with you, and create music to inspire YOU. 
In 2018, my husband and I were both laid off and faced with a choice: get new jobs to try to support our dream house mortgage, childcare, and two weeks of vacation a year,
Or 
sell it all
, move into an RV, and travel the country to grow my music career.
Guess what we picked??
And 2019 has been the most inspiring year of my life! Tons of new songs written, new friends made, concerts played in far-flung places, and hundreds of new fans and followers. And I'm so grateful for EACH of you!
So what inspires you? What scares you? What makes you do a happy dance?
Bring it! These are some of the topics we'll discuss on my upcoming new podcast,
The Three Story Song
, and YOU can be a guest!
In my Deep Space videos, I'll take you inside my songs and show you the very personal story behind each song, as well as how I structured the song and why. My Patrons tell me these are fascinating!
Music aside, what are you creating or doing?
Let me know! I'd love to feature your work here as well as on my Instagram @killarney_star, Facebook @killarneystar, and to my email list.
What I'm creating:
 I write dreamy pop and rock piano songs - in the vein of Tori Amos or Kate Bush, but lyrically somewhat less "out there," more relatable ;) . 
My goal is
to make a living doing what I love, which is wandering around the country with my family, writing and recording my best music with the intense inspiration that brings, creating inspiring videos, playing music at house concerts or just out in the desert, mountains, wherever! 
As a Patron of my music and videos, you can get everything from
Deep Space videos to exclusive songs, autographed CDs, wearable merch, and first opportunities to be on my podcast and in my music videos. You can even get secret mp3s of my raw studio takes before they get polished up for the album, have a song dedicated to you in a video on YouTube, be included in the liner notes of my next CD, and have a face-to-face chat with me!
If you love my music and what we're doing, please consider supporting us at any tier, even $2 per month.
1000 Patrons at an average of $5 a month would let us live this way indefinitely, creating videos and music, teaching our kids to create all the art in their hearts, showing them you can do what you love and make a happy, healthy living, instead of having to come home at the end of a year and get more office jobs that were killing our spirits.
I want my music to inspire you to live life to the fullest NOW - don't wait for permission, the right time, or anything else.
Let's play,
Killarney
When I reach $500 per month, I'll be able to record and produce a totally rad EDM (electronic dance music) EP. I've written all the songs for it and am starting to work on the foundational beats and structures. This takes time, equipment, software, mixing, mastering, distribution fees and marketing to get it to really shine on Spotify, iTunes, Amazon, etc. By supporting my work, you'll get awesome goodies AND help rocket me towards my goal of dropping this album by 2020. Because who doesn't love a good dance album? It will also be an awesome driving soundtrack.

1 of 2
Become a patron to
Unlock 29 exclusive posts
Connect via private message
Recent posts by Killarney Star
How it works
Get started in 2 minutes