Killer7
is creating Adult Visual Novels
Select a membership level
Becca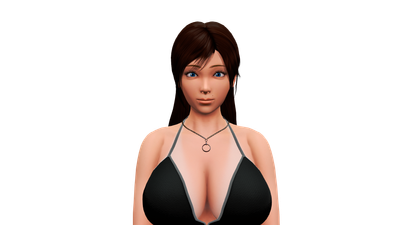 You like what you see and want to support me for that! Even when you think 1$ is not much it still means a lot to me that you consider my work worthy to pledge for!
This tier will give you a custom Discord Rank and shows that you support my game!
You also get a few exclusive pictures before each update!
Includes Discord benefits
Lucy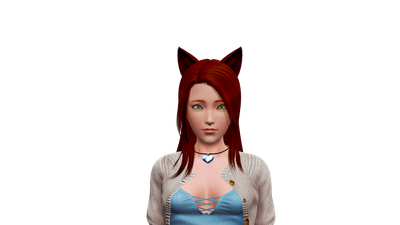 You like what you see and want to support me even more for that!  I consider $5 a lot for a visual novel so thank you a lot that you consider me worthy for that pledge!
This tier will give you your own discord role as well as all the benefits you get as a $1 supporter. 
You also get access to previous beta builds after Sandra patrons get the newest one!
In addition you will get access to pre-release builds before the public release!
Access to exclusive previews for upcoming lewd scenes
Includes Discord benefits
Sandra
You are the best of the best! You consider me worthy to pledge for $15 and apparently really like what I do with my game!
You get your own awesome discord role and of course access to all the other benefits! 
You also get to play the latest BETA builds to help out squish the bugs! 
In addition you can request  3  custom arts of any character that is in the game each month! You can decide pose + outfit! (nudes  are  allowed!) One character for each custom art or you can request one custom art with three characters!
Includes Discord benefits
About
CHARGE UPFRONT IS ENABLED!!
Current 0.16.0 Status: 2/

6

 Days completed!
Script for Day 3:
4
%
CG's for Day 2:
0%
Final code for Day 2:
0%
Hey, my name is Killer7 and I'm currently creating a story focussed Visual Novel named
" My new Family".
" My new Family" is actually the first game I ever created. I have a great passion in story telling
so I wanted to share what I had in mind with people all over the world. I hope you enjoy what I will create here for you people!


In My new Family you play as a man who had to struggle in life a lot. Your real mother died when you were born. Your father is an alcoholic and the only female person that ever took care of you left when you were only four years old. She never tried to contact you or get you out from there. You thought your life would finally become good once you turned 18 and were able to move out and away from your father. But as you can probably guess, more bad stuff happened. Because of this you only had one real option: contact her after all those years and ask for help. And she immediately agreed to help you. Now you get the chance for a completely new life with very beautiful women that all could use your help...
Male Protagonist, Romance, 3DCG, Animated, Harem, Creampie, Oral sex, Anal sex, Vaginal sex, Virgin, Big tits, Handjob, Boobjob.
The game has a very heavy aspect on story. While there are quite a few lewds the story is the main focus. The current main route is love relationships with all girls that lead into you having a harem.
How long does it take you to release an update?
Usually it takes me about one month for a complete update. I will post progress updates weekly for everyone to read so you are always up to date on how it looks. If I ever need more time than one month I will announce it as well! Each update adds at least one and a half hour of new gameplay!
Will you ever add NTR?
No, never. There will NEVER be anything like NTR in this game. You will probably never see another man in the game anyway, no one will get even close to your girls.
What does Pledging give me?
Pledging means that you really think my game is amazing and would love to support me beyond just playing it! Starting with the Lucy tier you also get access to Beta versions of my game. As a Sandra and higher tier patron you can also request custom arts of every girl in the game in an outfit and poses you like - they can be naked even if they were never naked before!
How do Beta versions work?
Each beta contains one ingame day. So beta 1 contains the first day of the new update, beta 2 the second day and so on. Sandra and higher patrons get access to every day as soon as I finish it. Lucy tier patrons get access to beta 1 once Sandra patrons get a second beta - and so on! I make five betas for each update so that the last day is something special for everyone!



Clicking the image will bring you to the My New Family discord server!
Scenes made in Honey Select by illusion.jp, support the developers! 
DISCLAIMER
My New Family and all it's content are pure fiction. The game contains adult oriented materials. All characters you will see in the game are at least 18 years old. This game doesn't feature any content that is against Patreon TOS.
The ultimate goal for every adult game creator here!

Since we reached all other goals this will be the last one, and it won't be earning based. If we reach this goal I will make live streams for the development of My New Memories on discord. This will feature exclusive insight on how I work!
1 of 1
Become a patron to
Unlock 75 exclusive posts
Connect via private message
How it works
Get started in 2 minutes