Killer7
is creating Adult Visual Novels
Select a membership level
Becca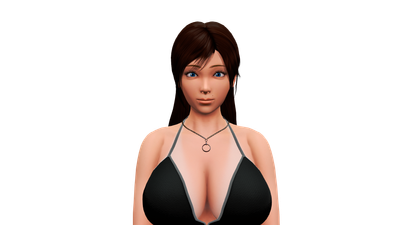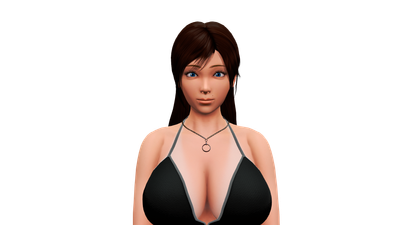 You like what you see and want to support me for that! Even when you think 1$ is not much it still means a lot to me that you consider my work worthy to pledge for!
This tier will give you a custom Discord Rank and shows that you support my game!
Includes Discord benefits
Sarah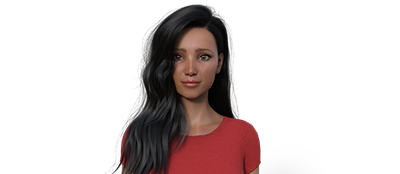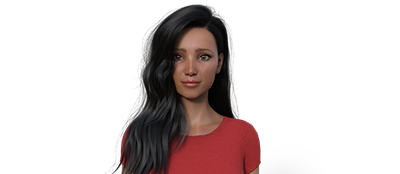 You like My New Memories and want to support me with the development!
You will get access to the discord channels for My New Memories where I will post special lewd renders and more!
You will also get access to previous My New Memories betas after Sabrina patrons get the newest one!
In addition you will get access to pre release builds for My New Memories!
Includes Discord benefits
Lucy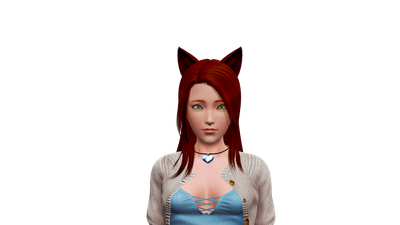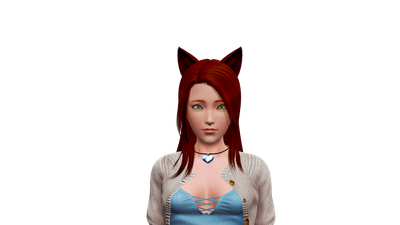 You like what you see and want to support me even more for that!  I consider $5 a lot for a visual novel so thank you a lot that you consider me worthy for that pledge!
This tier will give you your own discord role as well as all the benefits you get as a $1 supporter. 
You also get access to previous beta builds after Sandra patrons get the newest one!
In addition you will get access to pre-release builds before the public release!
Includes Discord benefits
About Killer7
Hey, my name is Killer7 and I'm currently working on the games "
My New Family
" and "
My New Memories
"
Working on these games has started as my hobby, something I thought might be nice to do from time to time. I wanted to create games that I would personally love to play, games where the story doesn't leave you with a bad ending. A game where drama is not the driving force but wholesome, emotional and of course, lewd moments. What started as a hobby is now something I'm doing fulltime, something I will always be extremely grateful for!
My New Family 0.21 ( Chapter 10-16 , play this after 0.14 )
My New Family 0.14 Chapter 1-9 ( Play this first!!! )
My New Family 0.22 Status:

0

/6 Days completed
Script for Day 1:
32
%
CG's for Day 1:
0%

Final code for Day 1:
0%

My New Memories 0.2 ( Chapter 1 ) Status: 2/3 Days completed
Script for Day 3:

100

%


Renders for Day 3:

85

%


Final code for Day 3: 5%
In My New Family you play as a (Male) Character that had to struggle through most of his life. Growing up without any real family, having a father that was an abusive alcoholic, things started to look better once you moved out and lived on your own. Sadly, things didn't stay good and with an eviction notice on your front door, you were forced to leave yet again. You were not forgotton though and the people that once were violently ripped out of your life are now the ones that will help you out the most. Not being alone anymore you will quickly discover what it means to be truly loved and of course, how to truly love someone back.

In My New Memories you play a (male) character that lost his memories after a terrible car accident. You wake up in a hospital, confused and lost with no idea how you landed there. But you are not alone. Your family is there to slowly help you back into your life. Your wife, who was also involved in the car accident, has fallen into a coma. But that doesn't mean that she is gone. Through circumstances that you don't yet understand, she appears in your dreams, showing you things from your past life that you forgot.
On your journey to finding New Memories you will uncover things that seem unspeakable to you; moments you experienced with your wife that are of a more precarious nature. Will you embrace this side of your life or will the morality that you didn't care for before your accident come back? You can decide everything yourself.

What does Pledging give me?
Pledging means that you really think my game is amazing and would love to support me beyond just playing it! Starting with the Lucy/Sarah tier you also get access to Beta versions of my game. As a Sandra and higher tier patron you can also request custom arts of every girl in the game in an outfit and poses you like - they can be naked even if they were never naked before!
How do Beta versions work?
Each beta contains one ingame day. So beta 1 contains the first day of the new update, beta 2 the second day and so on. Sandra/Sabrina and higher patrons get access to every day as soon as I finish it. Lucy/Sarah tier patrons get access to beta 1 once Sandra/Sabrina patrons get a second beta - and so on! I make five betas for each update so that the last day is something special for everyone!


My New Family
My New Memories


Clicking the image will bring you to the My New Family/My New Memories discord server!
Scenes for My New Family made in Honey Select by illusion.jp, support the developers! 
DISCLAIMER
My New Family and all it's content are pure fiction. The game contains adult oriented materials. All characters you will see in the game are at least 18 years old. This game doesn't feature any content that is against Patreon TOS.
Become a patron to
Unlock 109 exclusive posts
Connect via private message
How it works
Get started in 2 minutes