Killgruz
is creating odd and obscure retro gaming videos
Select a membership level
Donationware
 Become a channel supporter and get:

Access to exclusive posts and polls!
View videos early! (If they are finished early)
A high five or firm handshake if we ever meet!
Credited Supporter
Includes previous rewards, plus:
Your name in the credits of future appropriate videos, for as long as you're a supporter. I'll only put your name in a video if the video is family-friendly and does not feature sensitive topics. (You can also remain anonymous. Just send me a message after you pledge and let me know if you want your name left out!)
Previously mentioned high-five, PLUS a firm handshake!
Postcardware
Includes previous rewards, plus:
If you provide me a shipping address, I will mail you a Killgruz themed picture postcard with a signed thank you note written on the back. (This will be one time only, not monthly)
About
About Killgruz
Hello! My name is Jarrod and since 2010 I've run a YouTube channel called Killgruz. Here I create videos about obscure gaming topics, such as a series called Classic Mac Games, where I examine and review games released for the under appreciated and largely unrepresented classic Macintosh operating system.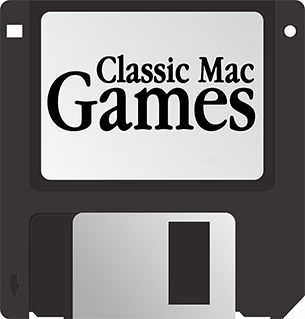 I also make more popular videos about Super Mario and Game Genie codes. In these videos, I like to keep the community involved by showcasing strange codes or topics submitted to me in the comments of my videos on YouTube.
Why I am on Patreon
I want to reach a wider audience on YouTube, but since I deal with obscure topics it's been a long uphill road for me so far. The only way to reach more people is to create videos more often. Financially this has not been possible for me to devote much of my time to this hobby that I immensely enjoy.
I am also in need of new equipment to produce videos. A lot of my gear is from the mid-2000s, and I often find myself spending too much of my time fiddling with it to get the results I need.
I'm asking for your help to crowd fund Killgruz Videos. I want to spend more of my time focused on creating these videos for you, and explore more topics. I honestly feel that I possess the skill and creativity to produce great, entertaining content, and I want to work towards a goal to do that more often.
Check out this episode of Classic Mac Games:
Another example of my reviews:
Don't you have ads on your YouTube channel?
I do indeed monetize my YouTube channel, but you would be surprised on how very little revenue this brings in. This affords me the luxury of keeping my website online, killgruz.com, and that's about it. There's not a lot of money in it except in the rare occasions that a video of mine catches on and goes viral. I don't purposefully create videos to make a lot of money, I just don't have a passion for that.
What I can offer you
The videos I make for Killgruz will always be free to watch for everyone. What I am offering here is a chance to help me create them more often. All supporters will receive early access to videos that I create (if I finish them early in the week - I usually release them on Fridays), and access to occasional posts and polls to vote on which videos I should do next. Higher level supporters will receive a Killgruz themed 4x6 picture postcard from me with a signed, handwritten thank you.
Thank you!
Whether or not you decide to lend support to my project, I want to thank you for taking the time to check out my page here on Patreon. The fact that you're reading this at all means that I've probably created something that you enjoyed. Thank you so much for watching!
Make the show even better!
At this level of support I will be able to afford better video capturing hardware and storage for my videos. I can also purchase items for the show. It's going to get more interesting!
1 of 4
Recent posts by Killgruz
By becoming a patron, you'll instantly unlock access to 8 exclusive posts
By becoming a patron, you'll instantly unlock access to 8 exclusive posts