Kimberly
is creating Harmonious Upheaval Through ARTful Action
Select a membership level
Poetic Veins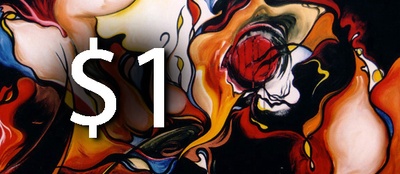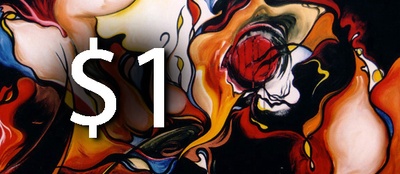 Thank you for giving nearly freely and having my back! I love you people! :)
For $12/year
(the cost of 3 cups of coffee @ Starbucks), you'll get:
• Sneak peeks and an overwhelming amount of annoying, post-midnight, patron-only correspondence from yours truly. Feel free to respond immediately OR at a less ungodly hour.
 The internet: Open 24 hours.
• "Poetic Veins." What better place to begin unveiling my structured ramblings few have ever seen? Give me your feedback or continue my narrative. Your input could be immortalized in a piece of art! If that happens, I'll credit you for the inspiration.
Random Scribbles in Your Mitts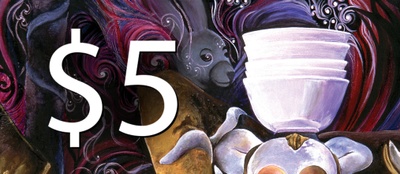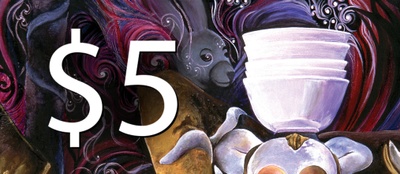 Whoa. You're rock stars! For
$5/month
, you deserve tangible goodies! And I'll gladly oblige.
• At least once per year, you'll open your snail mail and shriek with glee!
• And all the perks of a $1 package.
Scarab Sanctuary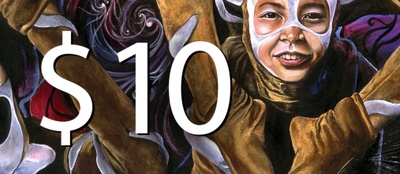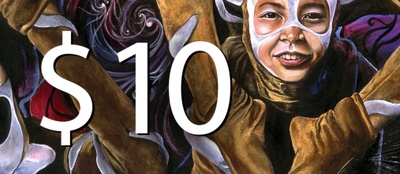 I can't believe I know someone as generous as you! Thank you for breathing life into my art. Into art in general! For your patronage, you'll receive:
• A hand-crafted scarab direct to you! (Please specify whether you want a mini Altoid tin or sardine can. Choose from oval or rectangle. A circle may be possible upon request. Haha.)
• And all the perks of the $1 and $5 packages.
About Kimberly
Hola friends, family and patrons! Thank you for stopping by to see what I'm creating!

Why contribute to me and my ART? With time and firm financial footing, fueled by my community who LOVES me, I can keep making, sharing and putting art out into the world. On a daily basis! I don't think I've ever been more excited by anything!!! (And those who know me well would agree I'm an excitable gal!) I would be honored if you would be part of my team, empowering me to make a living solely through my art. (Even $1 per month adds up quickly.) Your support allows my work to continue beautifying and benefiting humanity. Both for those making art, and those receiving it.

As I'm building my businesses, the ChicagoARTery and Scarab Sanctuary, I need the freedom to make things, build connections, and pay my creative team. (Oh! And pay myself. That's the pART I often overlook. ;)) Your monthly patronage covers my supply budget, time invested, documentation, promotion and operational costs. All the sexy stuff.

*Please peruse all reward packages. See what tickles your fancy and reach out to me. All items listed constitute a place to start. If you see something you like, let's talk about it. Everything gets created in conversation. I love you all! (Our collaborative experiment begins...now!)

--------------------------------

*Stay tuned for art, videos and assorted updates as I figure out how this remarkable platform works! Goosebumps.

$5.60 of $3,330
per month
My mission is to reach and inspire an ever-increasing number of humanoids through social media and crowd funding. This is the path I'm forging for myself, and for all artists and makers of the world. We must connect with our creative passions. And with each other.

The goal is to bring my ideas to physical fruition and share them unabashedly, so they're released, full force, into the world!

There's power in the repetition of numbers, which is why I chose $3330. The combination 333 denotes the pinnacle: Mind, body and spirit are ONE in equilibrium. In harmony. This phenomenon is what's been hitting me "harmoniously" over the head in 2018. Everything is aligning and steering me far from any interests or income-generating sources that aren't directly creative. My mind, body and spirit are in an elegant, at times erotic, always powerful and passionate dance. Art is what my life is for! (No clue why I didn't realize this before age 44...but there you have it: Power in the repetition of numbers. Haha. At least I wasn't 55 or 66!)

1 of 1
Become a patron to
Connect via private message
How it works
Get started in 2 minutes