Kimberly
creating Harmonious Upheaval Through ARTful Action
Select a membership level
Poetic Veins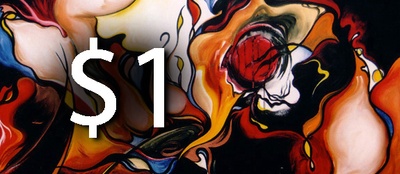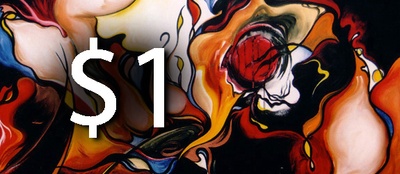 Thank you for giving nearly freely and having my back! I love you people! :)
For $12/year
(the cost of 3 cups of coffee @ Starbucks), you'll get:
• Sneak peeks and an overwhelming amount of annoying, post-midnight, patron-only correspondence from yours truly. Feel free to respond immediately OR at a less ungodly hour.
 The internet: Open 24 hours.
• "Poetic Veins." What better place to begin unveiling my structured ramblings few have ever seen? Give me your feedback or continue my narrative. Your input could be immortalized in a piece of art! If that happens, I'll credit you for the inspiration.
Random Scribbles in Your Mitts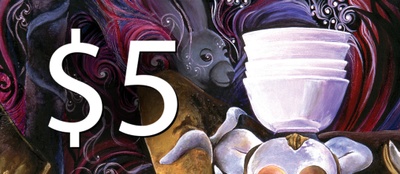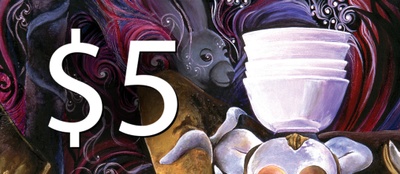 Whoa. You're rock stars! For
$5/month
, you deserve tangible goodies! And I'll gladly oblige.
• At least once per year, you'll open your snail mail and shriek with glee!
• And all the perks of a $1 package.
Scarab Sanctuary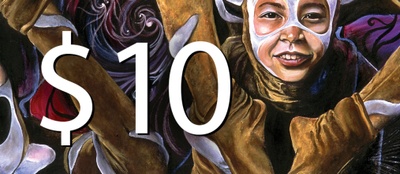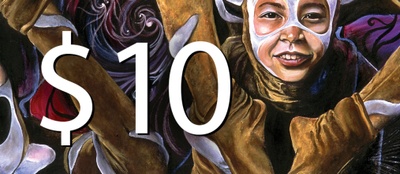 I can't believe I know someone as generous as you! Thank you for breathing life into my art. Into art in general! For your patronage, you'll receive:
• A hand-crafted scarab direct to you! (Please specify whether you want a mini Altoid tin or sardine can. Choose from oval or rectangle. A circle may be possible upon request. Haha.)
• And all the perks of the $1 and $5 packages.
Goals
$0.64 of $3,330
per month
My mission is to reach and inspire an ever-increasing number of humanoids through social media and crowd funding. This is the path I'm forging for myself, and for all artists and makers of the world. We must connect with our creative passions. And with each other.

The goal is to bring my ideas to physical fruition and share them unabashedly, so they're released, full force, into the world!

There's power in the repetition of numbers, which is why I chose $3330. The combination 333 denotes the pinnacle: Mind, body and spirit are ONE in equilibrium. In harmony. This phenomenon is what's been hitting me "harmoniously" over the head in 2018. Everything is aligning and steering me far from any interests or income-generating sources that aren't directly creative. My mind, body and spirit are in an elegant, at times erotic, always powerful and passionate dance. Art is what my life is for! (No clue why I didn't realize this before age 44...but there you have it: Power in the repetition of numbers. Haha. At least I wasn't 55 or 66!)

1 of 1
Become a patron to
Connect via private message