Kiriya Kirihara
is creating illustrations, artworks, comic book, webcomic, manga
Select a membership level
Squab Supporter
As a Squab Supporter you are helping me being an artist without receiving much more than random posts on my patreon-only community.
This doesn't mean you mean less than others to me! Definately not! I appreciate any kind of support and I am grately happy you decided to pledge something to me!

Thank you so much!

Includes Discord benefits
Blue Tit Supporter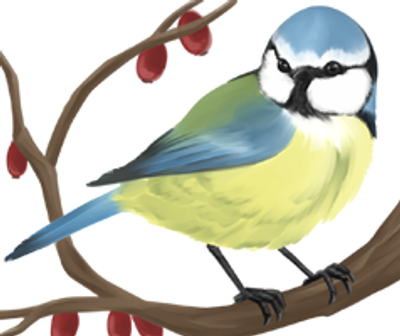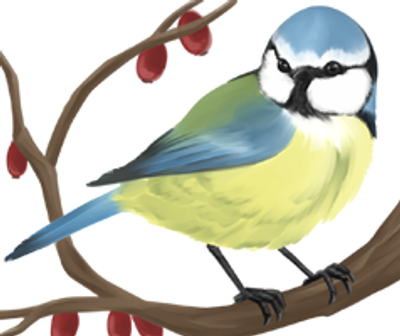 Blue Tit Supporters are my little backyard birds!

This tier includes all benefits from lower tiers and:

By pledging 5€ monthly you get access to early comic page updates of my new webcomic project "Wüstenprinz", a BL/fantasy/Romance story about a prince living in the desert and falling in love with a beautiful dancer.
The story starts in January and will be at least one month ahead of public uploads.
Also there will be some random wallpapers for your devices, bonus/off-story short comics, random sketches and trivia posts about "Wüstenprinz" and my other projects.
And you'll receive an invitation for my discord patreon-only server!

Thank you for supporting me by chosing the Blue Tit Supporter Tier!

Includes Discord benefits
Work-in-progress/Behind-the-scenes

High-res content (desktop / phone wallpapers)
Cockatoo Supporter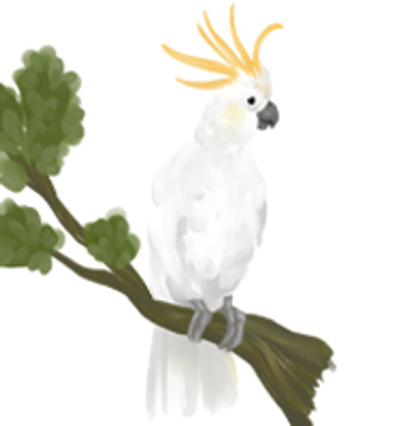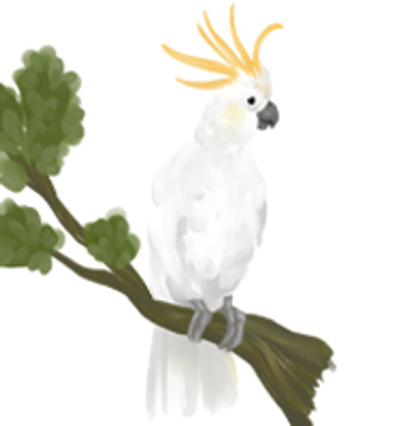 The Cockatoo Supporter, yay!

This tier includes all benefits from lower tiers and:

you will be able to get early access to all comics I upload. For now, it included excluse access to "Wüstenprinz", "Blind Service" and "Blessed" and included prequels and sequels, also bonus/short stories of all three projects. This means, you'll also receive w.i.p. access in making the pages, references of the characters and character development.
You also get access to NSFW/SFW pictures, monthly sketch book pdfs in high res (for personal use only!) and full color pictures before being uploaded on social media.

Thank you soooooo much for being interested in my comics!

Includes Discord benefits
Work-in-progress/Behind-the-scenes

High-res content (desktop / phone wallpapers)

One-time print of your choice

"Blessed" + "Blind Service" comics
About Kiriya Kirihara
Hello fellow friend,

nice to meet you!
My artist's name is Kiriya Kirihara and I am creating independent comics since 2015 yet drawing has been a part of my life since I was able to hold a pencil. I never stopped creating and with the help of patrons I like to reach out to an audience that supports me and my work.
You are one of them! Thank you for your support!

You might have followed me on social media already or met me on a convention. So why am I switching to Patreon now?

Well, my life changed a lot over the past years and I wish I could stay as I did before but with a 40h/week job and irregular shifts it's, literally, impossible to stay as active as I did. I want to change that! I always wanted to! And I tried the hardest to finish projects and stay active. But that goal almost broke me. I've been exhausted, unsatisfied and tired of drawing and working and could keep my deadlines. In the end I skipped deadlines and got slower with every step I made. But that is not how I want to be! I want to be a reliable artist doing her job right, doing good customer services and stay healthy as much as possible. I, definitely, want a better work-life-balance!

So, with the help of my patrons, I want to achieve a higher responsibility in creating art without thinking too much about how to pay my bills. I want to rebrand myself by concentrating on my comic book projects, my workshops and my online store and representation.

By supporting me, you help achieve my goals and becoming a better, reliable artist to you and all other supporters!

But what else will you get from supporting me?

I thought a lot about how to thank my supporters. What am I able to give back? Art, of course! But it has to be more than just a nice picture, right?
Depending on the tier, you choose for support, you get early access to new comics, work in progress works, monthly sketch collections, exclusive streams, a discord server, art raffles, exclusive prints, a discount on web shop items, coupons for conventions, pre-pre-order offers, etc. Please, check the tiers for more details.

Does this sound fair to you?

Well, thank you!
I am glad to have you as a supporter!


OMG! Let me give you a BIG THANK YOU for supporting me and my works! I appreciate your support so much because any small amount of money will help me being more reliable as a creator and more flexible in creating art!
Thank you a lot!

1 of 8
Become a patron to
Unlock 35 exclusive posts
Connect via private message
Recent posts by Kiriya Kirihara
How it works
Get started in 2 minutes