Kisspanic
is creating Music, Music Videos and Photos
Select a membership level
Be a member of our Journey
$1
per Song, Photo, Video or Tour
Access to the patron-only fans.
This doesn't actually get you a copy of the album, but it lets you join us on our journey and being update of all of our content first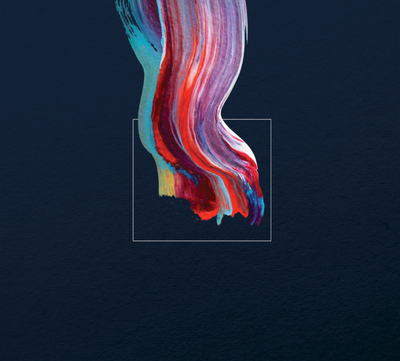 Album + Cover Painting
$8
per Song, Photo, Video or Tour
10 songs in Mp3 and Wav Format and the painting made for our cover in HD Quality.
$0
per Song, Photo, Video or Tour
About Kisspanic
Hello, my name is Rudi, I´m a chilean Music Composer and founder of the band Kisspanic, a Rock Trio from L.A that merges powerful rock riffs with a latin american sound, and lyrics that motivate social consciousness with brushes of sarcasm and humour.
I always knew that I wanted to live making music, that´s why I studied it formally since my early childhood and then moved to the US to start working as a composer until now. My whole life has been pretty much about music and I'm really grateful for that, but is not easy, specially if you are an independent artist who pursues to be honest and find your own voice, which is what I would love to share with you guys, my own voice, without boundaries.
Thanks to the help of others who already believed in Kisspanic we've been able to record in some top notch studios in L.A. like Clear lake and 4th Street Recording, as well as enlist the triple platinum producer Darryl Swann. Macy Grey, Black Eyed peace, Stevie wonder, you name it.
We are really thankful with all the support we've got so far and I strongly believe that if we keep pushing forward this has a great projection, but that's where we need your help.
So, what's the plan?
The music is almost ready. What we need to do now are the photos, music videos and the whole promotion of it. This will be an artistic collaboration with a professional artist and photographer and two film directors who also believed in the project.
Each song will have its own picture, and we will make 3 music videos. Therefore the launching event of the album will be an expo/concert. How badass is that?
So we have everything almost ready to go, but in order to accomplish all this we need well... guess what, money, as always right?... So how could we get that money?
Through Patreon. Patreon is a website that has been conceived for artists to get in touch with their fans, and work directly with them in order to achieve artistic goals together, which is wonderful!
Now, anyone that believes in Kisspanic can contribute and become our Patron. For those who join we have nice rewards: From being part of our patreon community to stay in touch with us and get invitations to our shows, to the original songs and the art of the album in high definition, to name a few.
To become our patron please click in the link below. I really hope you join us so we can make this happen together. Thank you so so so much for taking the time and for believing in us, you've been and will be the fuel of our work.
$0 of $3,000
per Song, Photo, Video or Tour
1 of 2