Select a membership level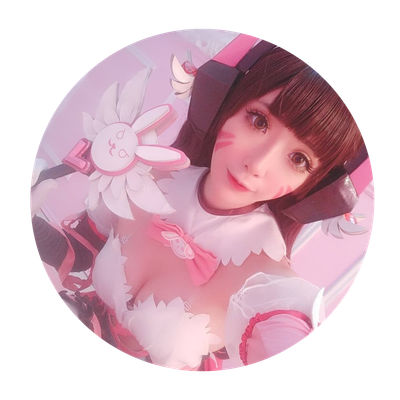 Tier 2
ALL Benefits from Tier $5
Access to 1 set of HD cosplay photos monthly (SFW)
Feet Tier
SPECIALLY FOR YOU FEET LOVERS I KNOW YOU OUT THERE I'M GONNA FEED YOU MY CHILDREN.
Monthly feet content (30++ photos + videos)
All previous rewards from Tier $5-2
About kiyo
Hello world, and welcome to my page!
ヾ(・ω・o)
If you don't know me, i'm Kiyo and i'm a cosplayer based in Singapore.
Cosplay is a beloved hobby of mine.
I do cosplay full-time as a job now. (thanks to the support of all my fans - i was able to quit my horrible full-time job)
With that aside,
most of what you give goes to me being able to
produce more content, fund bigger projects in the future, saving to attend overseas cons, making printables.
Even if it's a big or small, any amount you give will be very much appreciated.
Thank you so much to everyone who has supported my journey thus far.
I honestly wouldn't know where i'd be without you guys.
WHY YOU SHOULD PLEDGE:
You will receive a different set of high res downloadables every month!
The higher the tier you pledge, the more rewards/benefits/sets you will be able to receive for example; physical rewards.
You are also able to receive bonus monthly rewards such as phone photo sets, sexy selfies, videos and GIFS for
patrons ONLY!
FAQ AND DISCLAIMERS:
I do lewds and implied nudes, no full nudes.
Sets include both cosplay and non-cosplay. (gravure/boudoir/pin-up)
Patrons will be

charged immediately

once you have signed up to pledge and will have access to whatever rewards are available for their specific tier.
You will be charged every 1st of the month after your first cycle of pledging.

STRICTLY NO REPRODUCING OR SHARING OF MY WORKS WITHOUT MY PERMISSION.
PLEDGE NOW AND YOU WILL GET:
💕 MY SOCIALS 💕
If we hit this it'll literally be a dream come true!! ✩°。⋆⸜(ू˙꒳˙ )
I'll do a livestream with all of you, give you some ASMR/Mukbang cosplay videos and maybe a dance cover as well.
I will do my best for my babies! (ノ≧ڡ≦)


3 of 3
Recent posts by kiyo
By becoming a patron, you'll instantly unlock access to 215 exclusive posts
By becoming a patron, you'll instantly unlock access to 215 exclusive posts