Klarrisoko Media
is creating Travel writing, film photography, travel videos
Select a membership level
The Believers
A special thank you for everyone who believed in me enough to dive into their pockets to help feed a traveling artist! Thank you, you're the real OGs.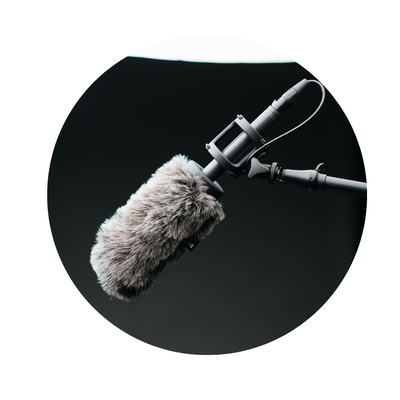 The Insiders
Limited (100 of 100 remaining)
Well, well,well, you curious little monkeys, you want to see me shovel shit and milk goats? Well I'm on it, get added to all the behind scenes action featured on my 'close friend list' on Instagram Stories. Here's some of the stuff you may see:
-No frills; what it's really like as a nomad on the road
-Real emotion 
-Real advice 
-My face on your phone 
-A Good morning, because I love you all!
The Film Collectors
Limited (1000 of 1000 remaining)
Give yourself access to my 4 limited Edition, Monthly Released Patreon Prints & the stories behind the shots. Access to the gallery and ability to digitally download is available immediately upon purchase after September 1st. This pledge is for those who really believe in the artist soul. That there is more to life than who wore it best and binge-watching TV ( admittedly also a pleasurable past-time of mine.) Pledging this amount will help take me away to far away places to bring you even more travel stories and medium-format film! Thank you for believing.
Behind the scenes: 
The magic of analogue film photography is I can't  take a dozen shots and pick the best one! Each shot is taken within a space that I have walked through, smelt, crouched down, oogled. Until I found the composition that captured me, that I found worthy to share with you and then hoped for the best after the shutter closes. A roll of 120mm film holds only 12-16 shots and cost around $7-$14 a roll.  That ultimately adds up to the simple fact that film is an expensive art form (like most art). 
I process my own film in a paterson daylight tank using both traditional and experimental development chemicals. Check out, my behind the scenes on Instagram Stories Close Friends list, that you'll get access to with your patronage!
Your patronage helps fund my art and feed me. Also, I may just cry when you check out, that you loved my art enough to want it in your life! This is why I do what I do!
I am forever grateful to each of you who becomes a Collector!
About Klarrisoko Media
NOTICE ***
Only The Believer and The Insider Tier are available at this time.
This Patreon will 100% go live late August! Thank you for your patience.

Hi! My name is Klarrisa Arafa. I'm a creator, writer, and nomad. On August 11th, 2019, I packed up everything I own, stuffed a bag pack, and booked it for Europe; this is where the journey begins. So far, I've published poetry on feminist thought, colorism, and relationships. I'm looking to do a lot more. I want to take words and images and create visceral reactions. With my Holga CFN 120mm camera, an anamorphic lens, and a Super35 lomo kino: I'll be developing in a dark bag on the road. Hoping to truly embody the spirit of artists of the past. Embracing life with a wild abandon.

Coupled with spirited travel tales, film photography, and perspective I hope to show the people of the world that we can truly live differently. We can find sanctuary within ourselves and passions no matter where in the world we end up. In any media, I will throw at you, I want to provoke. I want to let you in on my journey as I, myself, come to make sense of this great big world we all have somehow got lost in. To tell you no lies. To show you, yes we can live a slower life. To spare you from the hypocrisy of the perfect life displayed shamelessly as the norm on social media, but none the less encourage you to live your best damn life. I hope we can get to know each other and I can offer something to feed your soul.
I'll create a poll for all my patrons to help decide my next immersive day trip in any European country; and take extra rolls of film with me, write detailed city guides, and give real insider information about what that cities like for a solo female traveler! 
1 of 1
Recent posts by Klarrisoko Media