The Kleptones
is creating astounding sounds and amazing music.
Select a membership level
About
Hello there.
We're The Kleptones. You may remember us from such fine albums as...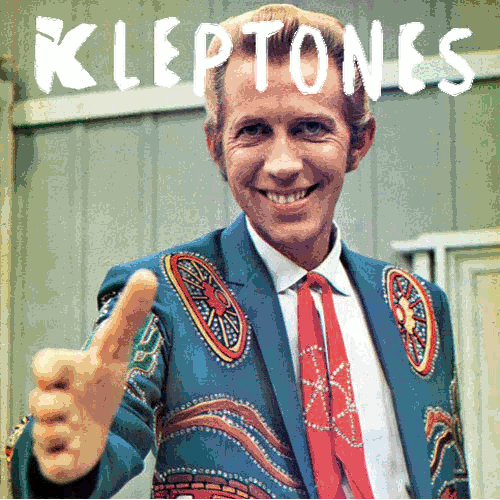 And our collection of Hectic City mixtapes...
Or maybe some of our collaborative videos, live shows or DJ sets. We've been making a racket since 2003.
Over the last year, we've been working on our next project, which is close to being ready for release. It is the largest project we've ever attempted.
It will be given away for free, as all our other projects have been.
Unfortunately it's difficult to pay the bills whilst giving things away for free. The nature of the beast, if you like.
But we want to continue making these things, and we think you want us to keep making them too, so we are asking for your support. 
The more support we get, the more we can do, and the faster we can do it, obviously.
Sadly, we cannot offer anything tangible here on Patreon in return for support. If you understand what we do and how we work (which I'm sure you do, as you're here reading this), you'll know why that is. 
However, your support on Patreon will help more things appear faster in other places. You will get a huge glow of satisfaction from being one of the people that helped that happen. And a bitching soundtrack to boot.
In addition, although we have no current plans to perform live or DJ, if we get enough support, we will organize regular online live audio/video broadcast for supporters. A virtual club night, if you like. We may even take the odd request.
Also, we're currently building a new website (finally!) which will allow visitors to playlist and stream everything we've made on both desktop and mobile. Any support pledged here will of course make that happen faster too.
Finally, we are also looking at ways to communicate better with our fans and supporters. This is one of the steps towards that. We would like to get to know you better, if you're willing, and listen to you, as you listen to us. There are interesting times ahead, it's time to join forces.
Thanks for reading. Your support would be very much appreciated.
Hope to see you soon,
The Kleptones.
http://www.kleptones.com/
https://en.wikipedia.org/wiki/The_Kleptones
A regular virtual club-night or live performance? Or something else, feel free to make suggestions!
1 of 2
By becoming a patron, you'll instantly unlock access to 16 exclusive posts
By becoming a patron, you'll instantly unlock access to 16 exclusive posts
Recent posts by The Kleptones