KNOTS
is creating Music Videos
Select a membership level
Thank you! Welcome to our official support team. You will now be able to see our Patreon News Feed! :) 
Receive every song the day before we even post it! We are going to email you the song and you will be able to hear it before anybody else. Yup.. Pretty rad.
You will have exclusive access to our Live Stream Sessions (via Google Hangouts) that will take place every few months. This will include time for Q&A, a short acoustic performance, and time to get to know each other more. Lets hang out! 

About KNOTS
Hello!
We are KNOTS - Songwriters and friends currently living in Los Angeles, CA.
We love making music videos
and covering songs in our own special way. Each video takes a lot of time to create, and also costs us money to properly deliver the content in a professional way. If you like our videos and would like to see us create more,
we would love to have you as a supporter.
We will be making at least 2 videos a month and any donation, big or small would be a huge help. Check out our rewards section!
Thank you for your support.
:)
-Knots (Josh & Andrew)
FAQ:
How often do you post videos?
We post at least 2 videos a month! 

What if you post a billion videos in one month?
An unlikely scenario, but you can set a monthly limit so that you never spend more than you're willing to each month! 

Can I change (or cancel) my pledge amount at any time?
Yup!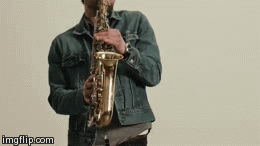 -
REWARDS SECTION-
Once we hit $500 per video, we will give a new and unreleased song to our patrons only via email.
1 of 2