Koibu
is creating D&D Campaigns
Select a membership level
Tombs of Scoria
Pick your favorite campaign and gain access to the Patreon role in discord!

This campaign is still being developed, but the core idea is this: Scoria needs slaying, and our slayers need the tools to slay her. Where better to find these tools than in the tombs of long dead great warriors.

Includes Discord benefits
Dicing with Death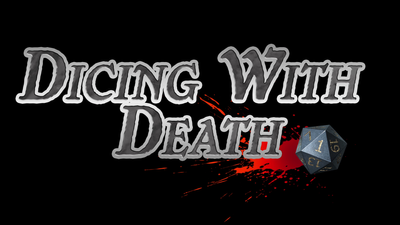 For those that wish to support the Dicing with Death campaigns and see more of them! The relative amount of support each campaign gets helps me decide where to put resources, and what sort of content people prefer to see produced.
Includes Discord benefits
Fatal One / 2 Fatal 2 Lethal
Show your support for the Fatal One series. This campaign pulls people from chat to run through a community puzzle event where successive teams must learn from one another to overcome the greater dungeon. Next dungeon opens in Spring or Summer 2019. The more a show is supported here, the more resources its production will get! 
Also gain the Patreon role in Discord! 
Includes Discord benefits
About
Welcome to Arcadia, a world crafted through D&D campaigns. As the DM, I've set the scene for our heroes and turned over the tools to power to my players. Their actions (or inactions) shape the world around them. Will our players create a great empire? Will they bring one to its knees? Are they out for greed? For glory? To just cause problems? Will they succed in their plans, or will their jouney abruptly end with some bad decisions?
This is where you come in. These campaigns don't happen on their own, and while some of the games are sponserd by the players playing in them, it's not always possible to finance individual games. Support of the viewers allows for a faster pace of game development and a flexibility in running the campaigns I want with the players I want.
My style of DMing falls on the gritty, low-magic side of things. I like to go into detail on mechanics, social situations, and the impact / fallout of players actions. I don't particularly care
what
my player do, but I love to explore the
why
and
how
of it all. The majority of my campaigns are run in AD&D 2nd edition, with some home rules to modernize the system (no more THAC0). We like to experiment with new rules, classes, spells, and ideas.
As of this writing, I have run over 25 campaigns in this world - all of which have been streamed on twitch and have
VOD records
available. This all started back in 2013 with a campaign called Rollplay for the content creator itmeJP on his twitch channel. In that time I've run over 25 campaigns in Arcadia that has produced an ungodly amount of content (>4000 hours I think), all of which is set in the same world.
If you enjoy the content I create, consider becoming a patron so that I can continue to make great campaigns, and improve the research and production value ends of things.
$2,252 of $3,200
per month
Flexible Campaigns x1: At this level of support, I can run one campaign (at a time) that is totally of my choosing. This is an opportunity to have a consistent HcH, FroFro, or Fatal One type game.
2 of 4
Become a patron to
Unlock 26 exclusive posts
Connect via private message