Kombi Life
is creating an entirely different travel series
Select a membership level
JOIN THE KOMBI CREW!
$2
per Episode or per Month
Support 1 or more episodes per month and get...
Kombi Crew Exclusive Unlisted Content*
Early Access & Binge Watch Privileges 
Real-Time Updates (from the series as it happens)
25% Discount On All Kombi Life Merch Forever
Access to the Kombi Crew Only Feed
FREE Bonus Sign-up Photographic eBook "South America Overlanding - The Untold Story"  (95 pages)  
In the Kombi Crew you will see our videos before anyone else in the world!
Plus you can
Access Hundreds of Unlisted Posts
from the Kombi Crew Archives.   
*Additional videos just for made just you.
Join the Kombi Crew, Satisfaction Guaranteed, Cancel Anytime

KOMBI LIFE INSIDER!
$5
per Episode or per Month
Support 1 or more episodes per month and get...
All $2 Benefits Plus... 
Behind The Scenes Access
(Learn about the creative process and how we create our series)
RAW Unedited Clips Via Kombi Crew Secret Instagram Feed
LIVE Exclusive Kombi Hangouts (when connection permits)
Access The Awesome Kombi Crew Shared Adventure Map!*
Kombi Crew Meet Ups (where possible)
$10 in FREE Kombi Life Gear**
Hi-Fi Downloads and Wallpapers
At the $5 level we'll be creating extra unlisted BTS content that's only seen by the Kombi Crew.
*The Shared Adventure Map lets you influence the series by telling us where to go, who to meet and what to film! (it really is awesome)
**We will hook you up after you've supported 2 Kombi Life videos so you can claim your free stickers etc.
Join the Kombi Crew, Satisfaction Guaranteed, Cancel Anytime
NOMAD!
$10
per Episode or per Month
Support 1 or more episodes per month and get...
All 'KOMBI LIFE INSIDER' Benefits Plus...
$20 in FREE Kombi Crew Gear*
Collaborate with us on Kombi Crew Q&As 
Free copy of our Expert's Guide to Van Life*
Patreon Hotline Messaging direct to our pocket**  
Real-Time Personal Video Welcome Message Just For YOU!***
*
We will hook you up after you've supported 2 Kombi Life videos.
**
You can send messages directly to us and we guarantee a response. 
***
We'll make a Real Time Video Message just for you! ASAP

Join the Kombi Crew, Satisfaction Guaranteed, Cancel Anytime
About
Hey thanks for checking out the Kombi Crew Patreon Page!

We're delighted that you are here because it gives us a chance to involve you in this adventure on a more personal level!We are creating a huge new series for you guys but this type of content is only possible with support from you the viewer and that's why we have the Kombi Crew community here on Patreon.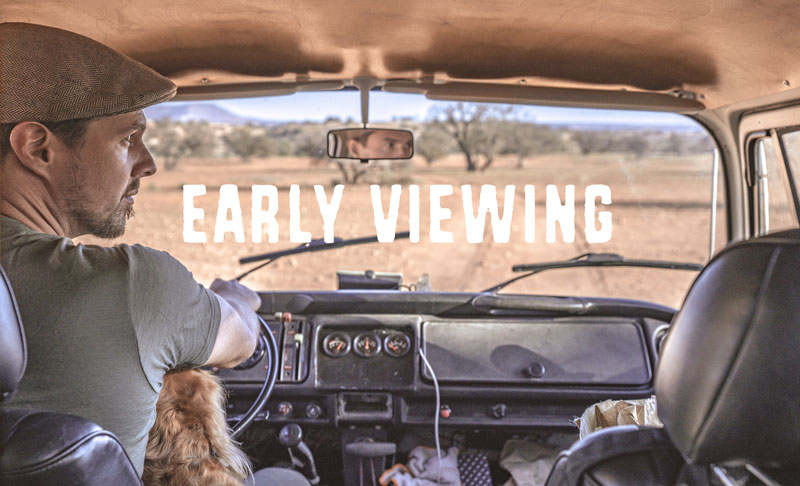 See The Series (ad free) Before Anyone Else
What is Patreon?
Patreon is a platform which enables us to create something special together. It's way for creators to collaborate with their fans to make unique content happen without worrying about algorithms, click-bate or pandemics wiping out all your funding 🤭.
It allows us to invite you to be part of our Kombi Crew, to share the adventure with us in a way we can't do on mainstream media and for you to help us produce better quality videos more frequently.
Why should you sign up?
Joining the Kombi Crew get's you instant access to hundreds of bonus posts with more coming every month.
Not only do you get
early access to our content,
with
real time updates
from the adventure and exciting
behind the scenes
developments in Kombi Life which let you really be with us on the journey as it happens! Bu you can also
add pins to our interactive adventure map
to
tell us where to go and what to film.
It allows us to share more about the creative process, provides you with a bunch of
bonus exclusive content
and the opportunity to
hang out with us in the Kombi in small-group live videos
.
Without the support of the viewer it would be impossible for us to create this series, so to say thanks we create
a lot of extra free content
which is shared exclusively to Kombi Crew members.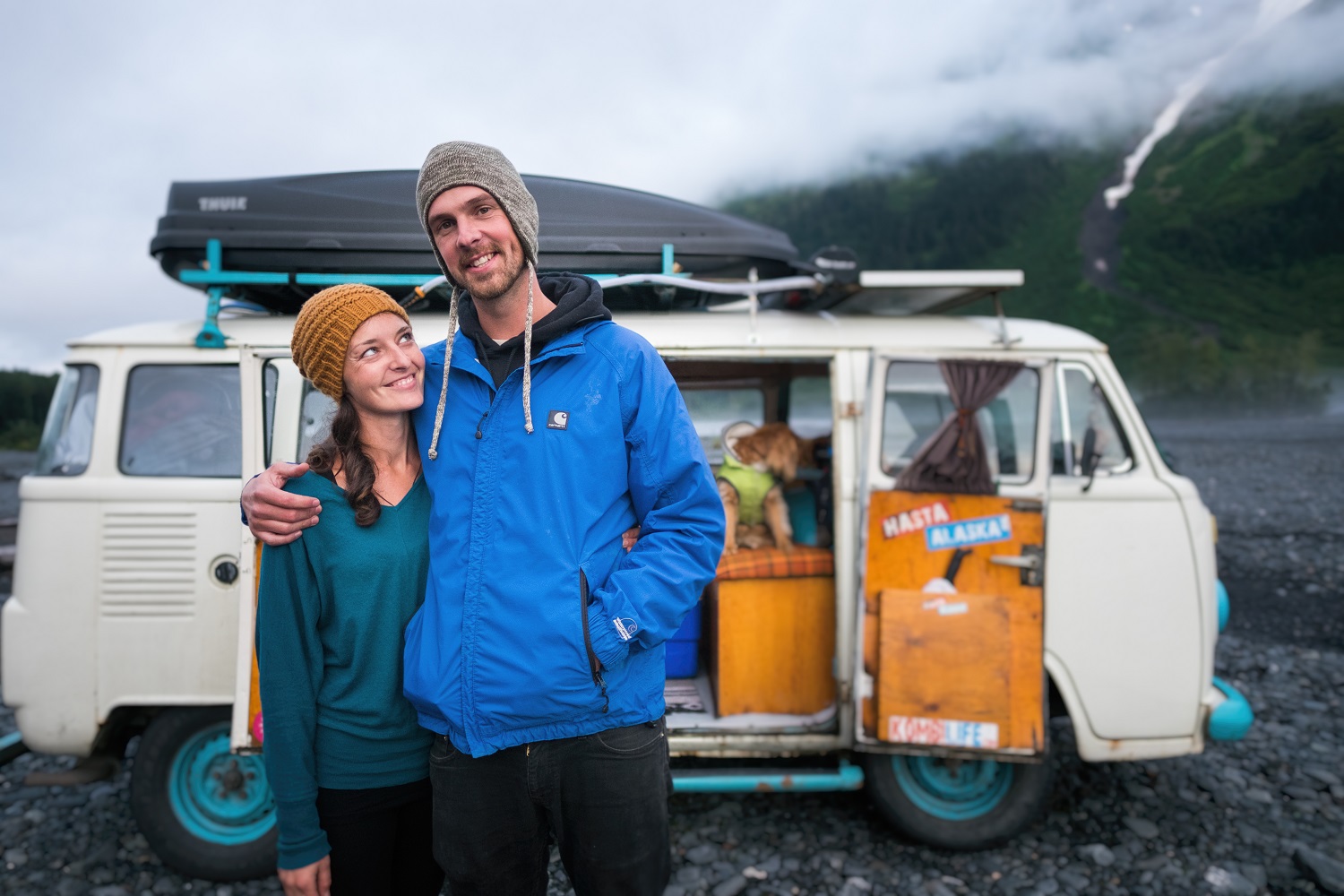 What do you do with the money?
We reinvest 100% of the pledges received from this community back into our production, which allows us to focus our time 100% on content creation, resulting in better videos more frequently.
I don't have much money, can I still join the Kombi Crew?
Yes of course! You decide how much you would like to contribute per episode and you can set the maximum limit per month. You can support us from as little as $1 or $2 per month and you can stop or alter your pledge any time. Believe us, even a small amount makes a HUGE difference.
We at Kombi Life are supporting a bunch of other creators on Patreon with a tiny amount each month. The idea of this community is that
together
we can help make awesome stuff happen, that wouldn't otherwise be possible! Pretty cool huh?
So why not
Join the Kombi Crew
for a while, and together we can create something special!
Thank you for your support,
Ben, Leah, Alaska & Boomerang

PS - Still have questions? Let us know, we'd be happy to guide you through it.

*IMPORTANT - You can choose to support between 1 and 5 episodes per month and on top we'll create a bunch of bonus free stuff just for you!
HELP KEEP US ROLLING!

We need your help to keep this shared adventure series rolling and make Kombi Life sustainable.

With Kombi Life we put the storytelling before anything else. To do that it takes quite a bit of tech behind the scenes.  Our gear gets used daily so we're constantly investing in new cameras, lens and mics, drone and hard drives to store all the footage. 

Reaching this level of support means we can continue to improve our craft and keep you right there with us on the adventure. Having you on our team helps us realize our potential.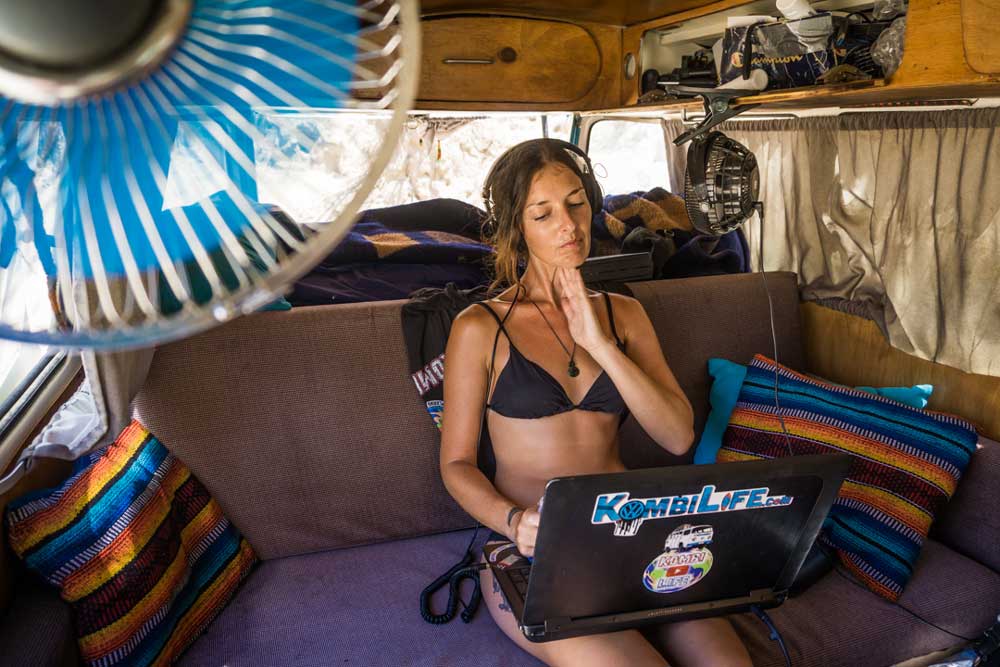 6 of 7
By becoming a patron, you'll instantly unlock access to 199 exclusive posts
By becoming a patron, you'll instantly unlock access to 199 exclusive posts
Recent posts by Kombi Life