Komma
is creating a small video game called CyberJump
Select a membership level
Cyber Friend
However small your contribution is, know that you are helping make this game possible. Every dollar counts. Thanks and welcome to our community!
Includes Discord benefits
Cyber Citizen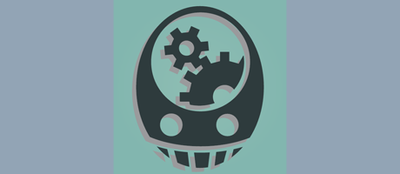 You like this game, and you mean it! Play the monthly build of Cyberjump two weeks before non-patrons! 
Includes Discord benefits
Cyber Navigator
You want to see this game happen and relish the chance to get your hands dirty. 
Play new builds of Cyberjump every week!
Make your voice heard! Your feedback will shape the game as it develops. 
Plus, all previous rewards!
Includes Discord benefits
About
Click here to download the latest public build!
Hi! My name is Kevin, and I am Komma.
I'm a tiny game developer situated in northeast Georgia. My goal is to help you fill those moments of silence, anxiety, and boredom in your life with games to make you calm, engaged, and curious. Along the way I'll be sharing what I learn about technology, design, the world around us, and the people in it.
However, I can't do this without your help! That's why I'm here on Patreon. Right now my development effort is split between contract work and my personal projects. This is difficult for me because freelance programming is sporadic and offers me limited creative opportunity to make the kind of games I want to make. With your help, I can devote myself to projects of my own design and enrich the world in some tiny way.
What are you working on now?

Right now I'm making CyberJump, a hybrid of a dice game and a role-playing adventure. It's set in an aqueous computer world, a near-future with fantastic technological regression, where political figureheads get kidnapped, viruses can make a desktop explode, and safety on the information superhighway only happens through the union of keyboard mercenaries. Presently this consists of a playable prototype showing off the combat system (the core of the game). Once this is smooth and satisfying, I plan to work on giving the game more structure, progression, and narrative--in other words, to turn a strategic dice game into a proper adventure!
Battles in CyberJump are a matter of wits and planning. Instead of picking moves from a menu, you plan your turn by rolling a pool of dice and assigning them to actions like attacking, defending, or using each character's unique special abilities. Bigger values make an action more likely to succeed. Good luck can give you the opportunity to reverse the tide of battle, but beware: if you can't predict what your enemies want to do, you'll waste your most valuable dice and be struck in your weak points!
One of my goals with CyberJump is to create a diverse cast of likable characters, drawing from my experience in different online communities. In game, we see them through the cyberspace avatars they've chosen for themselves. You'll get to meet characters like...
Ricky, a wealthy intellectual who can't figure out why his dance remixes get so few plays.
Leonor, an old Floridian woman who spends her retirement role-playing as a dread skeleton warrior.
Orlando, a former airline pilot battling a trance-like addiction to mindless viral videos.
Medina, a stubborn coder who butts heads with the hackers she grew up admiring.
ADA, an AI created for librarian services who has begun to question their own purpose and identity.
...and so many more! 
CyberJump runs on Windows and Linux, and is programmed in C++ using the Allegro library. Curious how it works? I do my best to stay approachable and answer technical questions to the best of my ability. Sometimes I even do live programming streams!
(A Mac version is feasible, it just doesn't work yet!)
Why Patreon?
So far I've been funding the development of this project from my own savings account and the generosity of supportive family members. Without support I will periodically need to take time off for paid contract work, which can make it difficult to maintain momentum. The money I raise here helps me pay my living expenses, so it leads directly toward more features, fixes, and general improvement for the game. When you pledge, you are literally making my life better!
Why not do a Kickstarter? Kickstarters are fun, and a good fit for some kinds of projects, but they require a lot of effort to organize, run, and fulfill. They ask patrons to commit a lot of money at once to a game they're not sure they will like after it's finished up. As a supporter you usually have to wait a year--often longer!--before you see any results. They can also commit a developer to lofty stretch goals that may not seem as feasible or valuable later on in development.
Patreon has some awesome benefits:
You aren't "buying a game", you're becoming part of a community!
You get to see the game's progress every month (or every week)!
If your financial situation changes, or you aren't satisfied with the work for any reason, you can withdraw your pledge at any time. (I'll be sad to see you go!)
You can help shape the game throughout its development, as it travels into unknown, interesting territory!
What can I do to help?


Pledge to this Patreon!
Every dollar a patron pledges brings me one step closer to my goal of sustainable small game development. There are a variety of cool perks as a reward for your generosity, like playing new versions of my work before anybody else and adding your own personal touch to the world of CyberJump!
Play the game!
Even if you aren't a patron yet, 
you can play a recent build here
. I'm confident what's already in the prototype will excite you, but if it doesn't, I appreciate all forms of feedback.
Share this page!
If you dig what I'm doing, get the word out. Every person who reads this page or plays the prototype can make a big difference in my life. You can also follow me on 
Twitter
and 
Twitch
!
Join the CyberJump Discord server! 
This server
is the best way to reach other fans and patrons. Share suggestions and strategies, or just hang out!
Developing games like this is only possible with your support. Thank you to all patrons!
Speed upgrade!
At this goal, I will be able to cover the cost of high speed Internet service, meaning better video quality for live streams!
1 of 7
Become a patron to
Connect via private message