KONTRAST
is creating A music documentary web series
Select a membership level
Kontributor
Unlock access to additional material on the artists covered in Kontrast such as full performances of songs highlighted in the episodes, follow up mini episodes, and additional performances. I might even start putting mini episodes of artists not covered in the main monthly output.

Kontrastador
Currently there are no additional benefits at this tier besides the very real appreciation that I have that does NOT go unnoticed. Once I build up a larger audience, I plan on modifying this level to receive additional benefits so hang in there!

Kontraster Master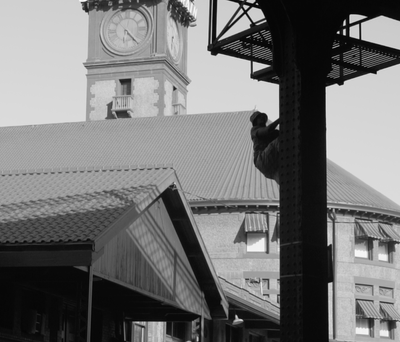 Everything from the first tier plus your name in the credits as a producer. 
About
For the past decade I've made my income creating music videos and short documentaries for artists of all genres. As I became better at my craft I began to notice the effects of the conflict of interest that's unavoidable when the subject I was documenting was also the person funding the project. "Commercials disguised as documentaries" was eventually how I started pitching what I do to clients. Then in early 2018 I went on my yearly vacation by myself to Puerto Rico for five weeks. It was six months after hurricane Maria and my friend's band was playing every night in a different bar around the small town we were in despite half the streets still having no electricity. Without getting hired, I began shooting documentary footage and I gave myself permission to shoot anything my intuition guided me to. A "no rules" approach. The result was what I considered a breakthrough in my documentary film making and I knew I had to switch things up from that point on. The concept behind Kontrast is to provide a look at an artist that you probably wouldn't see under any typical music media coverage if they got that at all. The most important change however is I get to cover the stories and artists that I want to for as long as I deem necessary, not just who can hire me at the moment. The idea is to have an on going show funded through the generous support of fans on Patreon. If I can get a moderately sized base paying only a few dollars each month, I will be able to continuously deliver engaging episodes that ever increase in quality as I update my gear and my process along the way. Thank you for checking out the series and keep watching for more, as always, the best is yet to come!

-Jon Meyer  

I'm in need of updating a lot of equipment but first and foremost I want to approach recording audio differently and will need to invest in some gear related to that to start getting better captures of my subjects in their natural habitat. At this level, I'm sure I will be able to take the plunge and invest in what I need. In the mean time, I'll still make awesome episodes, I'll just have to be very near my subjects physically to get that sweet audio.

1 of 3
By becoming a patron, you'll instantly unlock access to 10 exclusive posts
By becoming a patron, you'll instantly unlock access to 10 exclusive posts