konverjdans
is creating contemporary ballet in collaboration with other artists
Select a membership level
The Firefly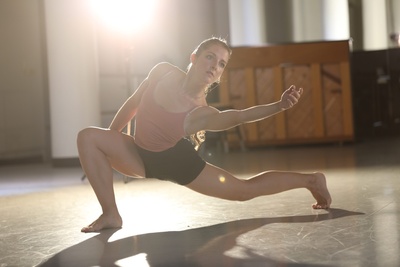 Become a Firefly Patron and tiny beam of light for us! Every little bit counts.

You will receive:
- First look at exclusive konverjdans photos
- Exclusive interviews and Q&A's with the konverjdans collaborators
- The warmth of knowing you are a konverjdans Light
The Firefly PLUS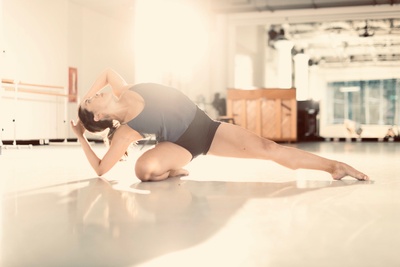 Help us out a little bit more; burn a little brighter for us!

You will receive:
- First look at exclusive photos
- Exclusive interviews and Q&A's with the konverjdans collaborators
- Partial access to rehearsal and performance videos
- Social media shoutout
The Lovebug
Become a Lovebug, and we'll welcome you to our Bug Family, where we are all Bugs who love one another.

You will receive:
- Monthly behind-the-scenes videos shot from inside the ballet studio, offering you an exclusive look into our creative process
- Partial access to rehearsal and performance videos
- First look at exclusive photos
- Exclusive interviews and Q&A's with the konverjdans collaborators
- Social media shoutout
- Exclusive invitations to monthly open rehearsals

About
Who are we?
konverjdans
(pronounced "con-verge-dance") is a Brooklyn-based contemporary ballet company that we,
Amy Saunder
,
Jordan Miller
and
Tiffany Mangulabnan
 (three dancer-creators who hail from Zimbabwe, the United States and the Philippines, respectively) co-founded in 2016.
konverjdans is a community that celebrates the convergence of different backgrounds, art forms and experiences
by creating and producing new and original work in dance
in collaboration with
a diverse array of artists - musicians, visual artists, filmmakers, photographers, writers, and other dancers and choreographers.
(Learn more about us and our past & current projects on konverjdans.com/about)

Why should you join the konverjdans community?
By pledging a monthly donation of your choice, you enable us to keep creating and collaborating with other artists (both in the dance studio and online), and to continue producing everything from full-blown theater performances to dance films, original musical collaborations, new work in visual art and animation, studio showings, art gallery performances, and more. You also get access to exclusive rehearsal and performance videos and photos, interviews, quality dance films, live-streams, and other fun things.


Why do we need you?
With the continued support of our incredible Patreon community over the last three years, we have been able to rent rehearsal space (usually at $10/hour) and performance space, to pay our collaborators, dancers and musicians (at $15/hour and $100/performance), and to spend valuable time developing ideas, collaborating, and, ultimately, producing exciting new work. 
But we would like to be explicit with you:
As of March 2020
, dance studios and theaters all over New York City have closed; rehearsals and performances scheduled through the next 2-3 months (for konverjdans as well as for the other companies we work with as freelance dancers) have been either indefinitely postponed or cancelled; and the Pilates studios, restaurants and bars, where we work to supplement our income as artists, have also closed - plunging us into new and frightening states of financial insecurity.

If you pledge a Patreon donation to konverjdans between March 1, 2020, and March 31, 2020
, it will be split three ways and go directly to the co-founders of konverjdans - 
Amy
,
Jordan
, and
Tiffany
.
We three will continue working to share exclusive content - videos, photos, film, animation, and writing - with you virtually, but we will also use the added help you give us
to stay afloat in these difficult times
. If we can get through this time without going into debt (!), we will come back stronger in the summer, or in the fall - whenever we can.
We need your help more than ever right now.
We need to make $1500/month to keep konverjdans going, which depends on keeping ourselves going.

These earnings will go towards: administrative and creative work, paying the konverjdans directors (Amy, Jordan, And Tiffany), paying our collaborators and dancers, and preparing for our Fall 2020 season.
1 of 1
By becoming a patron, you'll instantly unlock access to 62 exclusive posts
By becoming a patron, you'll instantly unlock access to 62 exclusive posts
Recent posts by konverjdans