Kottans
is creating free web development courses
Select a membership level
Curious Whiskers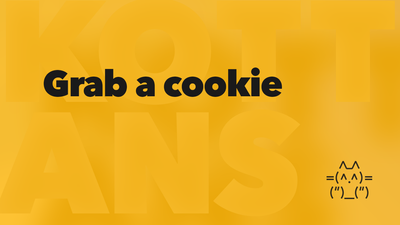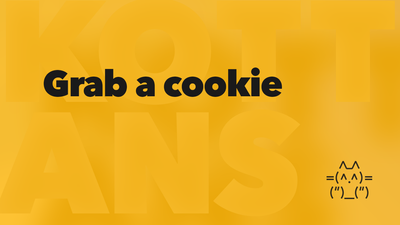 You are pretty generous and we much appreciate your donation. You bought a couple of packs of juice for our students 😉

And, probably, we will order some stickers 🤩

Scratchy Paws
We will buy delicious 🍕 for our students, mentors and lecturers on our events.

Or even a T-shirt to one of them! 

About Kottans
Crafted to inspire.
Knowledge must be shared.
Who we are.
Hello everybody,
Let me introduce who
Kottans
are.
First of all, we are a community of developers that love to code and help each other. There is no silly question for us! We are looking for smart, friendly, self-directed and intellectually curious people who enjoy programming and want to get significantly better.
Here you will find a vibrant community that helps you develop with your approach, attitude, given some amount of motivation, dedication and hard work.
Moreover, you can start your own projects with us. Do you want to reach the heights, start a course, meetup, workshop, lecture → no problems. We are looking forward to seeing you 24/7 and are ready to do anything to fulfill your dreams, goals, ideas, and desires.
Since 2012 we have created a bunch of courses and taught a large number of students. Our training materials on JS, git and other technologies are freely available for self-study. We provide our students with not only knowledge but also support.
We have been growing steadily over the years - helping other communities, such as ReactKyiv and Clojure Day, setting our own conference for newbies and planning to launch meetups for experienced developers. We do not have an administrative center, we are nonprofit and independent. We do all this for free, based on a volunteer enthusiasm. This is a way of life where knowledge must be shared.
If you like what we are doing and want to do something good, then click "become a patreon". You will make a huge contribution to our development and give us the opportunity to become better
How it works
Get started in 2 minutes