KPH & The Canary Collective
is creating music for change and healing
Select a membership level
Trendsetter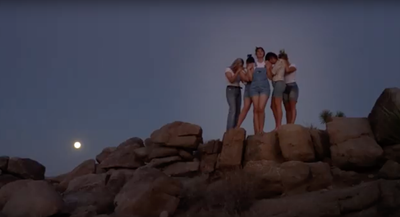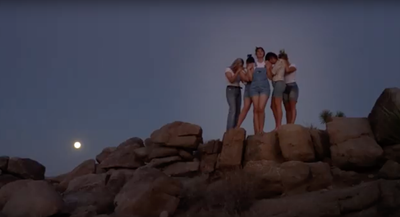 Pledge $1 "per song" and I post 2 songs/blog posts per month, so that means your card will be charged $2 every month in exchange for access to download all my music, all the time. Or set a monthly maximum of just $1/month, no more. At this level, the rewards are: get my albums "The Canary Collective: Vol 1" and "The 5 & 3" digital downloads! And call yourself a trend-setter by making supporting independent sick artists look cool! No, really, it helps more than you know!
Part of Canary Collective!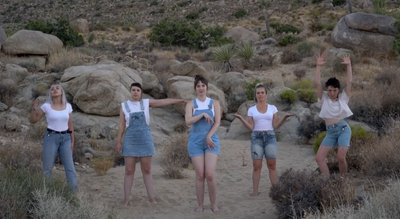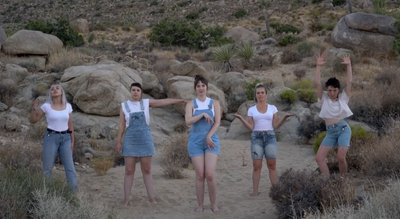 Congrats! You're part of the Canary Collective! Get my albums "The Canary Collective: Vol 1" and "The 5 & 3" digital downloads, plus a PDF version of my collaged Canary Collective lyric booklet featuring photos of all the canaries involved in the album. You are making it possible for me to afford my medical treatment. I appreciate you so much.
Pledge $2 "per song" and I post 2 songs/blog posts per month, so that means your card will be charged $4 every month in exchange for access to download all my music, all the time. Or set a monthly maximum of just $2/month, no more. 

Secret Demo Recipient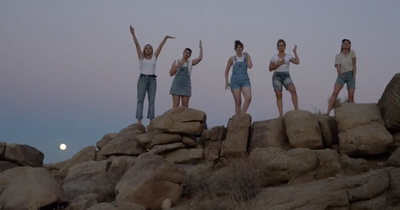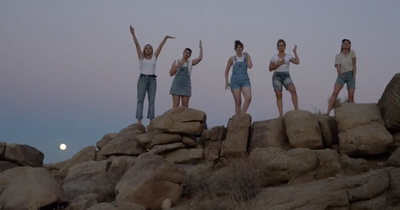 I will email you a secret demo mp3! + Get my 2020 albums "The 5 & 3" and "The Canary Collective: Vol 1" digital download and lyric booklet! It says "per song" but you can set a monthly maximum so you're only charged $5 per month, or $10 per month as I post 2 songs every month.

About KPH & The Canary Collective
Hi! Welcome to Patreon!
I'm Kaeley Pruitt-Hamm, and I have a music for social justice project called "KPH & The Canary Collective." My mission is to make harmony that helps heal the harm of human pain on this planet.
Listen now to my first full-length album 
"The Canary Collective: Vol 1,"
celebrating healing of our bodies and our Earth. I'm going through medical treatment right now that costs about $3,000/month and is not being covered by insurance, so if you can contribute $1 or $10/month towards my medical costs, I can keep creating music! Thank you!
If you're new to Patreon:
Step 1:
Check out my people power indie folk music in public posts here on Patreon, 
Spotify
, 
Bandcamp
, my 
Instagram
, or 
Facebook
.
Step 2:
Decide if you want to support me to live in this sick and disabled body a little longer and continue making music and decide how much you can commit to pledging - $1, $2, $50, $100 per month?
Step 3:
Click "Become a Patron" and pick at which tier you are able to support me (thank you!) - "per song" but really it's per month because...
Step 4:
Decide if you want to put a monthly maximum on that pledge, so that if you pledge $1 per song and I post 2 songs per month, the max is only $1 per month. Check the box that says "Set Monthly Maximum."
Step 5:
Enjoy 2 new songs, blog posts, and/or videos of my music and health journey appearing in your inbox once or twice a month and know that you are supporting me to continue making music for social change in this world! THANK YOU!
About me:
"KPH & The Canary Collective is a people power indie folk project headed by Kaeley Pruitt-Hamm. Suddenly bedridden from a perplexing and debilitating disease after working 5 years in the non-profit world as a Seattle and DC-based community organizer, Kaeley turned to music as a way to heal and connect with others in a similar boat. When insurance did not cover all of her life-saving medical treatment, her friends and family supported her through crowdfunding and Kaeley is sustained as a disabled artist with monthly donations via Patreon.

She released an EP "Hi From Pillows" in 2017 with Local Woman Records and dreamed up and co-organized with Jen Brea's healthcare advocacy org MEAction "#BedFest 2017." BedFest was a virtual music and arts festival in which hundreds of other bedridden artists from around the world submitted songs and visual art expressing the pain of struggling to afford medical treatment and performed via international video conference. She also co-founded and helped organize a series called "Sick Womxn and Queers Shows" in the Pacific Northwest in which music, poetry, and interactive educational skits were used to demonstrate the importance of humans doing something to make healthcare, housing, and clean air and water more affordable and accessible to all. As part of her upcoming grant-funded full-length album "The Canary Collective: Vol 1," Kaeley collaborated with more "womxn and queers" such as Luz Elena Mendoza of Y La Bamba and Nataly Dawn of Pomplamoose to make a Cat Power and Sufjan Stevens-inspired collage of poetry, songs, and TED Talk quotes. She hopes to continue to use her music and unique performance style as a tool of encouraging dialogue around the ties between our healing bodies and our healing ecosystems on this planet."
So, do you believe in what I do? If you become a patron by pledging a dollar or more per song (I post 1-2 songs per month), you will be allowing me to keep my body upright enough to play music.
My medical treatment is not fully covered by insurance (big surprise) and thus is costing several thousand dollars per month for me to afford medicine that helps me be able to sit upright in a chair and use my fingers to write and play instruments.
I believe that everyone deserves a fair shot at safe housing, medicine to make them better, clean water to drink and air to breathe, and a feeling of safety.
I believe we can build a a world in which not just the rich can have those things, but in order to continue making songs and aiding in the movement for that world, I need a foundation of support from you all. Since I'm not able to work a desk job while going through treatment, Patreon is a major way that I am able to pay for my pricey medical bills. So pledge a few bucks and you'll support 
my work in the world
, and as a thank you I will give you access to scores of all of my music videos, lyrics, and songs. Think of Patreon as "people's insurance" - insuring we have a future with art, love, and justice for all. Important: if you become a patron, you are not "purchasing" access to exclusive content, you are simply donating monthly to support my medical treatment and the music and events made possible by my getting that treatment. You will get songs and updates on the work you've made possible, as any sponsor of a person's medical treatment might get!
Follow my projects on 
Facebook 
and Instagram 
@KPHMusic

My Story: Why Does Kaeley Need Thousands of $ Per Month?:
In summer 2014 I moved from Seattle to Washington, DC to start my dream job training youth in advocacy on national policy issues and was LOVING IT. Getting paid to do something you love that feeds to a more just world - pretty, sweet, right? I also was pursuing my dream of being a musician in a more committed way than ever and life felt like a dream. I got a bug bite while camping in WV, though, and suddenly, my plans were thwarted. Mid-action, I ran out of steam and my body started shutting down. It took the doctors a while to figure out what was going on and why my body was fizzling, but finally I was diagnosed with an illness affecting my heart, brain, and joints. It's called late-stage Lyme disease. 
You can read more about the disease here
and sexism and racism in healthcare exacerbating chronic illness epidemics 
here
. Insurance isn't covering my medical bills. Pesky illness! Pesky medical issues! Getting in the way of my plans to make a career out of social justice work and music!
My medical treatment has so far been successful and I'm making progress, but I've still got a long ways to go. I'm trying to raise enough money that I can count on every month from lovely, generous people like you, in exchange for me continuing doing something that may be valuable to society that I can also do from bed as I heal: creating and facilitating tunes that people can listen to, sing along to, chant in the streets with, and generally use to process this wounded world we're living in as we work for a better, more just one. The money I get from you all won't go to fancy guitar distortion pedals or microphones; I'm a fan of a lo-fi production process anyway and record most of my songs on Garageband from bed, with donated work from recording producers and collaborating musicians. Instead, I desperately need that money for life-giving medicine that I would not be able to do hardly anything without.
FAQs from Patrons:
How does this work?
If you become a "patron" of my music on Patreon, it means you are pledging to sustain my work with a certain amount of money that will charge automatically to your account every time I post a song on this site for "patrons only."
What if I only want to support you at $1 per month but you post two songs that month?

I will try to post about 1-2 songs/videos per month, but you can set a maximum limit per month according to what your income allows by checking a little box that says "Set Monthly Max."
What are the "rewards" listed on the tiers of levels of support?
Songs I write may cover topics ranging from climate justice to income inequity, feminism to war. And if you donate $50 or more per song, I will write songs at your request! Need a song for your next food justice rally? Or want a song with which to serenade your sweetie? I got you. Oh, and I might write some songs that aren't explicitly about social justice, too. They might be about my own personal journey (and yet the personal is political, right?). Each "tier" of support comes with special perks, even the $1 pledge gets you my 2017 album full download, "Hi From Pillows!"
Thank you so much for your support! And even if you can't give money - please keep in touch and enjoy the music for free! The most helpful thing you can still do is to share this page and spread the word.
"You can't help it. An artist's duty, as far as I'm concerned, is to reflect the times." - Nina Simone
"If there's a world here in a 100 years, one of the main reasons will be music. It can leap over barriers of politics...religion...and race...and people who never thought they'd be doing things together will be listening in and joining on the same song." - Pete Seeger
$714.01 of $1,000
per song
In order to keep my body upright and my fingers oiled enough to play music, like the tin man, I need many tune-ups! My medical treatment for chronic infections costs several thousand dollars per month, but the very basic "maintenance" medical treatment keeping my pancreas from failing and my head upright long enough to play music will cost $2,000 per month - so I'm hoping to count on $1,000 per song! This treatment will be eradicating an infection and help me be well enough to perform in crowds again without too much light or sound senstivity! Remember I post 2 songs per month, so if you pledge $1 per song, unless you specify a monthly maximum, you'll be charged $2/month.
2 of 3
By becoming a patron, you'll instantly unlock access to 72 exclusive posts
By becoming a patron, you'll instantly unlock access to 72 exclusive posts
Recent posts by KPH & The Canary Collective
How it works
Get started in 2 minutes