KRAV MAGA TRAINING
is creating Martial Arts tutorials
Select a membership level
White Belt
You are ready to start, so:
You can see our photos about training and read specific tips and articles, so you can learn the basics of Krav Maga techniques about basic self defense.
Yellow Belt
Everything of the previous belt, plus:
Video tutorials about 'hand to hand' fighting techniques. Here you can learn all the basic movements, defenses and counterattacks. You will learn how to fight!
Green Belt
Everything of the previous belts, plus: 
Detailed explanations of standing wrestling techniques, and also fighters-specific conditioning: striking workouts in order to reach a higher level of power and speed in a fight!
About KRAV MAGA TRAINING
Krav Maga (literally "close combat") is also referred to as an 'open system', because it's constantly updated and improved based on experiences of real life situations.
It's a
military combat system
developed during and after World War II, based on a
scientific and realistic approach to fighting
according to which, in a dangerous situation, the primary objectives are the protection of yourself and your companions and the neutralization of an enemy in the shortest time possible.
KRAV MAGA TRAINING
is the Association founded with the primary purpose of spreading and teaching Krav Maga as a form of self defense, through the organization of courses and educational seminars. 
We have trained many instructors
in different Countries around the world and we are one of the most recognized Organizations in this field.
Thanks to our tutorials in our
YouTube channel
(1.5 Million subscribers) we have also created a network of martial artists from all over the world, with whom we can exchange experiences.
But not everyone has the opportunity to come in person to train with us, especially from one continent to another. 
So we decided to produce more exhaustive
online learning material
, which is why we created this Patreon page. We're doing:
a lot of meticulous video tutorials, 
information material,
questionnaires,
live streaming,
interviews,
articles.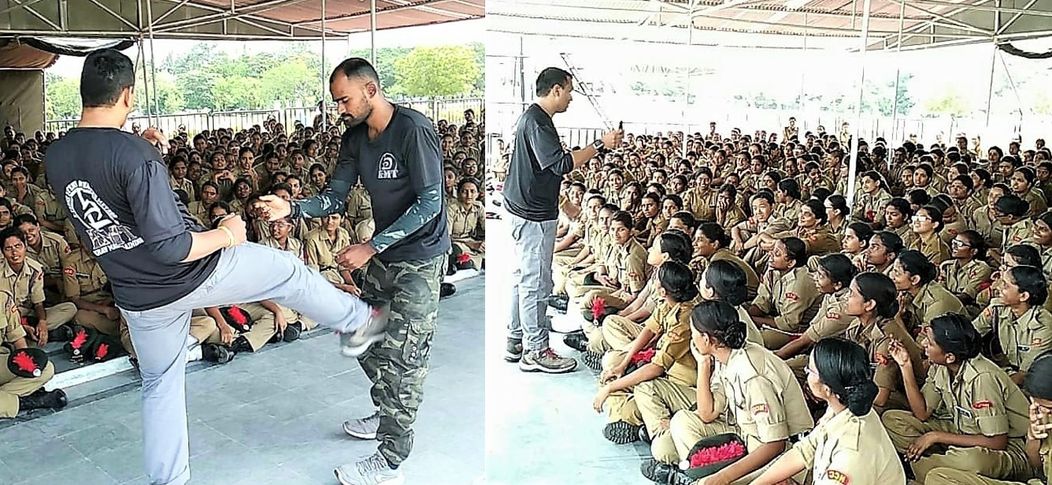 This is an activity that over time
requires a lot of resources and hard work
. That's why we ask for your contribution.
REASONS TO SUPPORT US ON PATREON?

Because our teachings are extremely effective and quick to learn.
Because Krav Maga combines the best of Boxing, Wrestling and Ju Jitsu.
Because you will gain the power to handle potentially dangerous situations.
Because you will gain more confidence in yourself, in emergency situations.
Because you will improve your strength, speed and physical coordination.
Because you will develop the physique of a real fighter.
Because everyone has something to fight for!
"If you want to become the Best, you have to train under the teachings of the Best!"
We'll start a new video series with a videomaker that will edit new tutorials with professional equipment, to show you the techniques with a higher level of illustration, so that you can learn them in every detail.
1 of 1
By becoming a patron, you'll instantly unlock access to 90 exclusive posts
By becoming a patron, you'll instantly unlock access to 90 exclusive posts
Recent posts by KRAV MAGA TRAINING
How it works
Get started in 2 minutes