Vish Khanna
Kreative Kontrol Podcasts
Select a membership level
Thank you for listening to and supporting engaging long-form interviews with people in culture.
You're paying me .50 a podcast every month, which is good. I dub thee a Kreative Kontrol subscriber. If you'd like I can thank you by name on an episode of my show and profile you on the show's Facebook/twitter pages and in my newsleter. 


Kreative ExKlusives!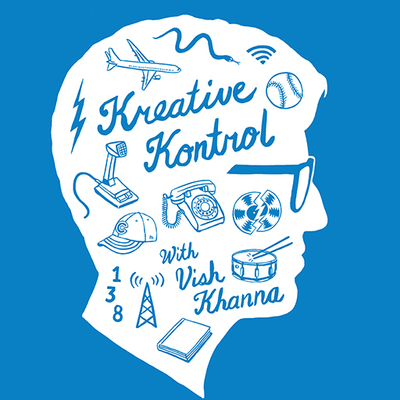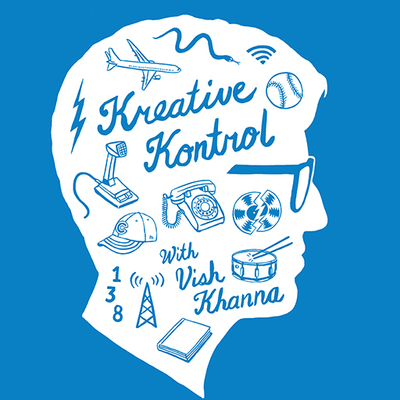 All Kreative Kontrol Patreon supporters who donate $6 or more will now receive EARLY ACCESS TO NEW EPISODES plus exclusive access to BONUS CONTENT from new episodes and from my archive of interviews preceding the Kreative Kontrol podcast! 
I've tracked down digital audio files of conversations from all the way back in 2003 up to the present day featuring the likes of Vic Chesnutt, D. A. Pennebaker, Patti Smith, Nick Cave, Killer Mike, Sufjan Stevens, Donald Glover, Ice-T, Laura Ballance, Oliver Schroer, Arcade Fire, Fugazi, Marc Maron, Mavis Staples, Magnetic Fields, Wayne Coyne, Sage Francis, Patton Oswalt, Will Oldham, Michael Ian Black, Buck 65, Yo La Tengo, Van Dyke Parks, Harmony Korine, Nomeansno, GZA/Genius, Steve Albini, and many, many more.  
I plan to post such things at least once a month and if you donate $6 a month or more, you'll be able to access this treasure trove of cool guests dealing with me at various stages of my development as an interviewer and someone learning how to record and produce audio content. 
About Vish Khanna
I've been making this interview podcast since May 2013 and producing a lot of content I'm proud of. I've spoken to amazing people and this show has been featured in some of the world's most prominent music and general interest media outlets. I've had some great conversations with 
a long list of guests
and, in many cases, they've made some real revelations about themselves and their work.
This entire time, I've been posting two episodes a week (mostly) for free and haven't made any money doing the show unless I can flip an interview into a modestly-paying print piece. I do get free pizza and gift certificates from a local bookstore/movie theatre, which is something. Sort of. I mean, it's good.
Look, working this way is not sustainable but I clearly have a need to do this and people keep agreeing or asking to be on the show. Also, every time I've tried to quit, I get a nice message from someone about a recent episode and I'm pulled back in.
I think this can be a pretty good show and a number of people agree. Sometimes I stumble but most times I don't. I seem to have a unique rapport with my guests, I do my research, and I listen well. There aren't too many shows like this one so, if you appreciate it, I hope you'll support it with whatever you can afford to pay on a monthly basis. 
$561.73 of $1,000
per month
I tend to post two episodes a week, or roughly eight episodes a month. If you felt compelled to pledge $4 a month to keep hearing this show, I'd have the motivation to keep at it. A grand total of $2,000 a month to do this show wouldn't make it my job job but it'd be close. I can upgrade some of my software to make a slicker looking podcast. I'd also start making some Kreative Kontrol t-shirts and send them to people who pledge at least $4 for at least five months. Write me if you want a shirt!
3 of 4
Become a patron to
Unlock 92 exclusive posts
Connect via private message
Recent posts by Vish Khanna