Kris Goetz
is creating a new way of living life and running a soul driven business
Select a membership level
Become Your Own Gut Guru
Limited (5 of 8 remaining)
Hub of our 8 week Become Your Own Gut Guru  program
Monthly Heartfelt Gratitude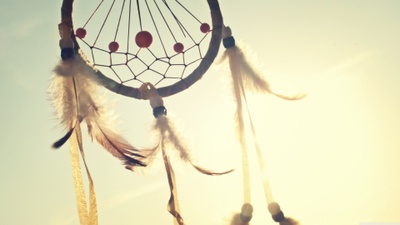 I will be sending you vibes of gratitude coming deep from my heart
Gut Guru Family
Gut Guru Hub - Pay as you feel (recommended: $22-$55)
We grow together, rise together, celebrate together :)
Deepen your connection with your own Gut Guru (your intuition) on a gentle pace. 
This is the perfect group to continue after completing the 8 week 'Become Your Own Gut Guru' program.
 What you will get
monthly Content call (with myself or a Guest Expert, like
Niamh Cronin (one of my favourite intuitive Coaches and founder of AttuneMe)
Lotte Schulz (our local breath guru)
Sarah Baiada (all things Energy Body)
monthly Q&A (ask my anything)
pop-up guided Meditations 
pop-up in-person Gatherings on the Central Coast 
Food of Tomorrow plant-powered Meal plan
ongoing Support on your journey
early invitation to Events
exclusive Discounts
fun & magic along the way
This is for you if
you are ready to deepen your connection with your own intuition
you look for people just like you, to join you on your journey
you know that there is more to life than work & party
you have questions and would like to understand why things happen the way they do
If this resonates with you, I'd love you to be part of this. 
Sunny wishes,
Kris x
About
WHY I CREATED THIS PATREON PAGE
I'm Kris Goetz, passionate about all things health & business.
Along my journey of life I've learned so much (you can learn more about this on my facebook). I believe that this isn't the place to share my story of pain and how I overcome it, because this is history and NOW is NOW. This moment. And we all had our dramas, our downs and we all suffered BUT this isn't about who went lowst nor is it about who came furthest. Right NOW so many dots of my life are connecting and I am ready to live in the NOW, let go of the past, let go of the future and be - this isn't about simply being - this is about a full commitment, this is about constant remembering what NOW is and this about creating a future I cannot even imagine - it will evolve as I walk.

The main things I feel right now that I would like to carry into the future are (my CORE VALUES):
FAMILY - the feeling of togetherness & unconditional love
TRANSPARENCY - seeing what is real and letting go of that what isn't
EMPOWERMENT - this deep feeling of empowerment that allows us to step into the NOW, that allows us to fully trust, that allows us to tap into our inherent courage, a courage that allows us to trust in ourselves more than in what others are saying. Empowerment that comes from the KNOWING that we all save & loved.

WHAT DOES THIS MEAN
I feel a world where every business owner openly shares their core VALUES.
I feel a world where they feel save to share WHY they are running their business.
I feel a world where we openenly talk about our ABUNDANCE
and a world where ABUNDANCE is seen in everything: the changes we've made in people's lives (both for the employees, the community as wll the customers), the support we gave to mother earth and also our financial abundance, whatever it is that represents abundance for the CHIEF BUSINESS CREATOR.
I feel a world where we are allowed to learn,allowed to evolve, allowed to break things until we figure them out, try things and change.
I feel a world in which the CHIEF BUSINESS CREATOR is in a relaxed state, where she or he can connect with her or his intuition and make decision from a relaxed state of being.

HOW DOES PATREON FIT INTO THIS WORLD
Simply because donations are another stream of flowing abundance. It allows unconditional support. Support by those who feel connected to a person, a business. It simply is an energetic exchange, because sometimes we see businesses that are here to create the world we feel, the world we are here to shape, yet we are neither customers, nor empoyees, in other words, we love them and want to support them without consuming their service. Patreon is opening a new door.

DISCLAIMER
This isn't perfect and I never intended it to be. I felt this intuition building up for a a few weeks. I shared my thoughts on this at the Alife Festival in Gosford and lately I've been writing a few reviews to support the business I loved, to support them sharing their message. I've seen businesses closing down, being sold because despite years of hard work of their owners it wasn't viable yet and even though it breaks my heart to see these incredible businesses dying and witnessing the look in their chief business creators - I know this is their journey. I watch them come back again and I am grateful for their passion & love they infused their businesses with. I know this is part of their journey & part of our. I wouldn't be writing these lines if it wasn't for a reason. This morning I got the loud and clear message to support some businesses through donation - which I straight did - next intuition was to open this page. I have been guided writing this about and fully trusting my intuition I didn't even re-read it - this is a WIP but right now I have to had down, have breakfast and get ready for my first client today - supporting this soul on her journey and making an impact in someones life. And for whatever reason I finish this page in tears, barely being able to see what I'm typing.

I AM GRATEFUL
I start with one step and there will be more to come
I LOVE YOU
THANK YOU
This page is here for you. I don't know if you are the one who resonates or more people. I share my voice either way, if it resonates you're invited to join the family.
1 of 1
By becoming a patron, you'll instantly unlock access to 116 exclusive posts
By becoming a patron, you'll instantly unlock access to 116 exclusive posts
Recent posts by Kris Goetz