Kristel Jax
is creating ~emotional labour~
Select a membership level
ILY 4EVER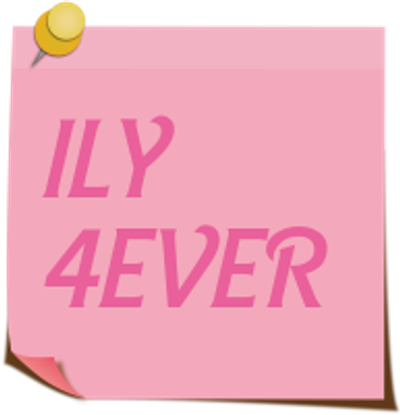 ⁕ Email subscription to my monthly newsletter where I write about things like therapy, music, memes, what's up on the podcast, etc.
⁕ Send me yr Instagram handle & I'll follow u back from @dyingbutfine &/or tag u to say thx <3 
⁕ Thanks for helping keep me alive, ily 4ever. 
INFINITY PAL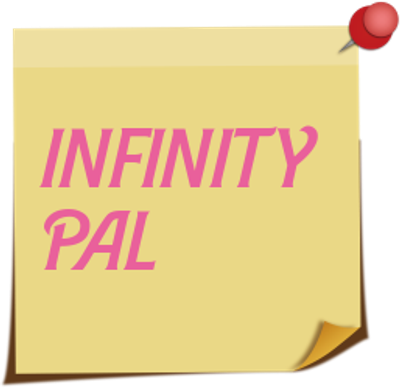 ⁕ At least one of the following will be made each month only for Infinity Pals+! They will be funny. Funny-ish. I'll accept requests but no promises.
— A video
— A comic
— A piece of writing
— A piece of music
— Drone Therapy Podcast bonus material
⁕ Email subscription to my monthly newsletter where I write about things like therapy, music, memes, what's up on the podcast, etc.
⁕ Send me yr instagram handle & I'll follow u back from @dyingbutfine &/or tag u to say thx <3 
PAL OF LANA DEL SATAN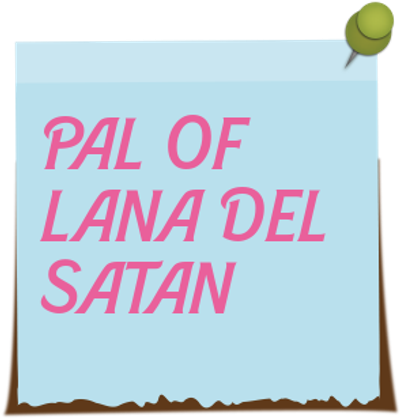 ⁕ All the $6.66/month rewards, plus I'll make you a personalized video with Lana the mini pug about something you request I make a video about. They will be funny. Funny-ish. 
Maybe you want advice, or you want us to read you a Rilke passage, or you want us to sing happy birthday to your friend. Maybe you want me to talk about a meme I made a year ago or remind you to take your pills. You can do up to one request per month & I'll post it for all Pal of Lana Del Satan subscribers using your name if you want, or make it anonymous, or even send it to you privately if you'd rather that. 
⁕ You'll also be able to see the videos other ppl request, unless they wanted 'em private. 
About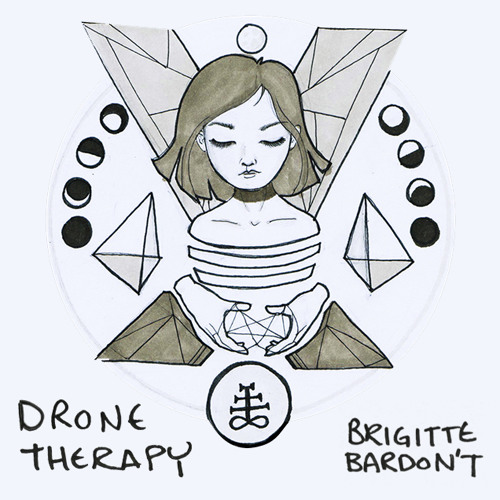 Hi!
I'm Kristel Jax, I'm an artist and writer from Toronto. You might know me from
Drone Therapy
's Podcast & live shows, the Instagram @
dyingbutfine
, my noise project 
Brigitte Bardon't
, or my writing. Or maybe you just know my mini 
pug
Lana Del Satan. She says hi too.
Until my nervous breakdown in 2016 I was working as a freelance writer, then my nervous breakdown made me unable to function/work. Now I'm just a sad goth searching for my recovery narrative from an extreme panic disorder & other accompanying terrifying diagnoses.   
Mental health issues are usually best dealt with via a combination of medication and talk therapy, yet the Ontario government will only pay for my medication, not my therapist — yes, there are options for free / low-cost counseling programs in Toronto, I actually made a pretty extensive list of them 
here
, but most are short term and I've pretty much exhausted those options. I've made progress and have a lot of coping mechanisms now, but the intensity of my symptoms means I'm still struggling to hang on, never mind figure this out.
To get my recovery narrative to a place where I'm functional and working full time again, I need to address the root of my trauma. I've found a relational psychoanalyst who's generously offered to lower her rates for me to $40 per session (still inaccessible to me, even though she usually charges $140 per session). Your donations allow me to see her every week! (Or twice a week, which we've talked about but I don't know what the cost would be.)
And, keep 
making work about it
. <3
SOME MORE ABOUT MY WORK
Before settling permanently in Toronto, I spent nearly a decade riding Greyhounds and sleeping on couches, floors, and above doors. I toured 20 countries as one half of experimental music duo Alpha Couple. In 2010 I co-founded and curated Freud's Bathhouse & Diner, a DIY art space in Winnipeg. I used to run a micro-press for handmade books & comics.
My work traces the impossibility of a single narrative by channeling the ambiguity of singular experiences and shifting perspectives in the digital era through individualized and emotion based story telling. This is a fancy way of saying I've turned my emotional labour into an art practice.
The 
Drone Therapy Podcast
came out of my struggles to both process the deterioration of my mental health / functionality / life as I knew it and find accessible, affordable therapy: I wanted to share what I was experiencing and learning through music and humour. Humour-ish. Music-ish. The Drone Therapy project started on Youtube and is now an ongoing podcast and occasional live interactive installation: Drone Therapy's current live show is an interactive performance art and music piece that's been at Moogfest and many other festivals. The podcast episodes are free to stream & download. You can read a lot more about Drone Therapy 
here
and 
here
. 
Unable to write or focus for too long because of my condition, I started the 
@dyingbutfine
Instagram account with two friends in October 2016 as a way to share jokes about mental health, feminism, pugs, Lana Del Rey, and whatever else. We grew our following over time and now people regularly reach out to me (right now it's just me running the account) for life advice or to say hi, which is super hecking cute (I can't always answer messages in time though, which is why the Pals of Lana tier is great — you can ask for advice and I'll make you a video!). I also draw 
comics
. 
My noise project Brigitte Bardon't started after the breakup of my old band, Alpha Couple. Music has been a focus for me for a long time now, and I've shared stages with artists like Laurel Halo, Mykki Blanco, Lydia Lunch, Pharmakon, Puce Mary, the Nihilist Spasm Band, Drew McDowall (Coil), and even Grimes lol, created multimedia installations and performances like Drone Therapy, O/L (a project about a woman and her dog leaving an abusive home), and
Infinite Poolside
(where I re-record full albums or mixtapes so that the listener hears them as they would sound in or at a swimming pool). I once re-cut & poolsided Todd Hayne's Superstar: The Karen Carpenter Story as a multimedia performance for a festival (if you bug me I will try to put up some documentation). I've been working on two different solo albums for years, one of which is coming out this fall.
Sometimes people ask my why I don't tour with Brigitte Bardon't and/or Drone Therapy, and honestly, I love touring and playing, but because I haven't been feeling well, it has to be the right time & place. I am playing the occasional show or festival here and there. Feel free to ask because I'd love a chance to visit your city, festival, or space.
People also sometimes tell me they miss my writing. I miss writing too. Writing still makes me really tired, physically and mentally, and the media landscape also freaks me the fuck out right now. For now if you want to read my writing, I'm doing the occasional thing in Toronto & I'll be releasing writing to Patreon Infinity Pal subscribers sometimes.
Thanks so much for being a pal & hanging w/ me & Lana xo <3 
illustration: blanketpile.com; photos by Exclaim! & SoundsLike.
My relational psychoanalyst has asked if I can see her twice per week, she says it may help me a lot. If I make $320 per month, I can afford to see her twice every week! Thank you so much. 
2 of 4
Become a patron to
Unlock 172 exclusive posts
Connect via private message
Recent posts by Kristel Jax