Kruzeta
is creating Stories
Select a membership level
Strong Dwarf
Limited (111 of 111 remaining)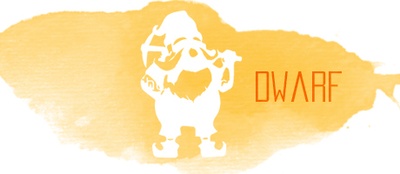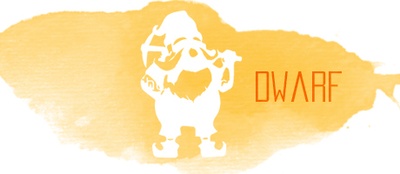 Here you are!!!... a little but strong dwarf who will help me dig this long tunnel to get to the center of the world, then travel through space and finally get to know other species in the galaxies. 
This one makes me happy because maybe you are small, but that doesn't make you weak, because with a lot of dwarfs we can build this kingdom together. Also, I feel great because you are here to help me with as little as you can, BUT YOU ARE HERE!!!... which is all that matters. Thank you so much for joining the Dwarf Army!
Your perks:
- A  shootout , in my Instagram stories of what I like the most from your Instagram and why.
-  A Virtual thank you.
Gargoyle
Limited (87 of 88 remaining)
There you go!!!... You have evolve and now you can fly and help me reach the sky.  A gargoyle comes when is needed and you are here to help. Thank you so much for joining this air force.
Your perks:
- Dwarf's perks
- Two days Early Access to weekly videos 
Chimera
Limited (44 of 44 remaining)
Another stage beyond!!!... A chimera is even more powerful than a dragon. It has the power of the earth and fire combined. So, you will be a huge warrior in our army. Thanks for joining us!
Your perks:
- Dwarf's perks
- Gargoyle's perks
- Access to watch one of my films that are on Film Festivals or an explanation of one dream from my Dream Vlog. (You decide!).
About Kruzeta
So, here we are!!... Together!!... Yeii!... Ok, let's go to the grain the dermatologist said (wait, that doesn't make any sense in english, well TOO late!)... Ok, here come my first story, the story of my life muahahaha... I was born inside a pirate galleon that was sailing through the Amazon River in the jungles of Colombia, where monkeys and dinosaurs reigned in the year of 888 BC (Before Christ, in case you don't know). Why before Christ, because Christ was born after Odin sent a meteorite to kill the dinosaurs and be able to create a race of super warriors called humans!... What? it doesn't make any sense?... well, ask Zeus he can tell you the story.

And then what happened?... Yes, I was born!!!... And I will tell you... I'm a combination of hunter, a freak, a lover, a dreamer, a pirate and a monkey... You must be wondering what do I hunt, freak about and love (or maybe not...but I gonna tell you anyway muahahaha). Ok, I will tell you in few words so you don't have to keep reading, reading and reading, although you did it already (I'm really eeevil, or maybe stupid, or maybe really stupidevil, which means the Devil of Stupidity!)... Ok, the answer is LIFE, DREAMS, ADVENTURES, UNUSUAL STUFF!!!!... I LOVE all of that!!!... It's amazing!!!!... it fills me with energy, joy and hunger, not just for food, but for the world and the knowledge in it!!!!...

I will release one well produced short film a month
1 of 2
By becoming a patron, you'll instantly unlock access to 7 exclusive posts
By becoming a patron, you'll instantly unlock access to 7 exclusive posts
How it works
Get started in 2 minutes