Kuja and LZ
is creating Selfmade Cosplays, DIY tutorials, Photosets and Videos
Select a membership level
MOOGLES
- Feed
- Discord
- Exclusive photos
- Shout outs on social media
- Can join our events (Streams, Convention gathering)
- Polls
- 1 year anniversary gift : Free postcard

Includes Discord benefits
CHOCOBOS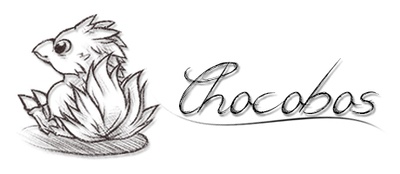 - Everything from lower tiers 
- Progress photos
- Behind the scenes photos
- Download HQ photos and wallpapers of our photos
- 1 year anniversary gift : 2 postcards

Includes Discord benefits
BLACK MAGES
- Everything from lower tiers 
- Vlogs access
- Full cosplay photo sets HQ
- Cosplay tips and hacks
- 1 year anniversary gift : Print 

Includes Discord benefits
About
KUJA ONIISAN AND LADY ZERO
This is our little secret shrine with secret exciting things going on, that you can be part of.

HOI, NAN DA KORE WA?
This patreon contains many extra contents that we do for you for love or just simply doesn't belong on other social medias. We pour everything we have in here.

ANO... NANI WO SHITE IMASU KA?
Simply doing fully handmade and self-made cosplays just for fun in spare time. So we do all this by ourselves because cosplayers don't sleep.
Make-up;
Wig styling;
Armor making;
Sewing costumes;
Weapon and props making;
Photography.
We know all the games we cosplay from by heart, mostly from Square Enix, Japanese RPG games.
One last thing, live and let live! Every cosplayer is great, yourself too. Just express yourself the way you want to. No one is better than anybody. It's chill here and everyone is welcomed. Don't be shy to comment!
Jaa nee!

WHY WOULD YOU WANT THIS PATREON ANYWAY?

You want discounts on our 3D kits, Prints and wigs on ETSY and STOREENVY
You want to learn things about cosplay making
You want to backseat and see what we're doing
You want to help out
You want to see Kuja's videos
You want SSSexy style sets from Kuja and Lady Zero
You want to see behind the scenes, download our HQ pics
You want to join our events and be up to date
You want to see everything first
You want to see how we make everything

Not everyone has money to come here ; ) But know that 1$ is enough to be part of this with us. Don't be shy to come even if you don't have much to offer.
FEW POINTERS YOU NEED
Packages and prints are sent every 2 months! You will get twice the rewards in one package!
Discord ambiance is amazing: you will receive the link to it as you become a patron.
You can choose your prints if you point it out. Otherwise you will get the default print of the month like everyone else which is okay too!
If you want a shout out, we need your Instagram or Twitter, send it to us in a message.
SSSEXY STYLE PHOTOSETS LIST
You can choose your set as you subscribe!
Trish (Devil May Cry V)

V (Devil May Cry V)
Adam (NieR Automata)
Aerith (Final Fantasy VII)
Tifa (Final Fantasy VII)
Aranea (Final Fantasy XV)
Lightning (Final Fantasy XIII)
Lunafreya (Final Fantasy XV)
Ada Wong (Resident Evil 2)
Futaba Sakura (Persona 5)
Haru Okumura (Persona 5)
Lady Five (Drakengard 3)
Aya Brea (Parasite Eve 2)
Presa (Tales of Xillia)
Horo the wise (Spice and Wolf)
Cait Sith (Final Fantasy VII)
Maid (OC - original character)
Elf (OC - original character)
3D VIP KITS AND PRINTS DISCOUNTS

By pledging to our Patreon you get a huge DISCOUNT from our Etsy shop for any 3D kits or items we have or for our print shops. Subarashii dessho ne.
ETSY SHOP CLICK THIS Online

LZ PRINT SHOP
offline currently
KUJA PRINT SHOP
offline currently
Depending on the tier you are on, you have different discount.SOLDIERS
10% off
SOLDIERS FIRST CLASS
  20% off
SHADOWBRINGERS
  40% off
KINGSGLAIVES
  50% off
THE GODS
  80% off
How do we put discount when we buy?
You have to ask us for the discount code on patreon or on ETSY
Examples of 3D kits that we have on ETSY, all modeled by KujaOnii.
Aerith bracelets (FF7 REMAKE)
Yurick necklace (The Last Story)
Rokurou armors, accessories and weapons (Tales of Berseria)
Velvet amors and accessories (Tales of Berseria)
Cloud pauldron (FF7 REMAKE)
Sephiroth pauldrons (FF7)
Old Noctis armors (FF15)
Yurick armors and weapons (The Last Story)
V cane (Devil May Cry 5)
Luce & Ombra guns (Devil May Cry)
Terra sword - Enhancer (FF6)
Lightning sword - Blazefire saber (FF13)
The more you support us, the more kits we will have for the characters you want to make too.

PRINTS
REGULAR : 8.5 x 11 inches
LARGE : 11 x 17 inches
OUR PATREON T-SHIRTS + 9000 stamina, 50% more cosplay skills




OUR TAGS TO LOOK OUT FOR: 
You can click on them for easy access to content you wanna see
Become a patron to
Unlock 606 exclusive posts
Connect via private message
Recent posts by Kuja and LZ