Hi! My name's Coni Yovaniniz (also known as kurisquare) and I'm a grad student and comic artist based in Santiago, Chile. I'm currently working to get an MSc in Astronomy, while I also work on my favorite thing in the world: making comics! ✨
My current webcomic project is
Postcards in Braille
, a lighthearted slice-of-life comic about a young blind programmer and his group of friends. It's available online at 
postcards.kurisquare.com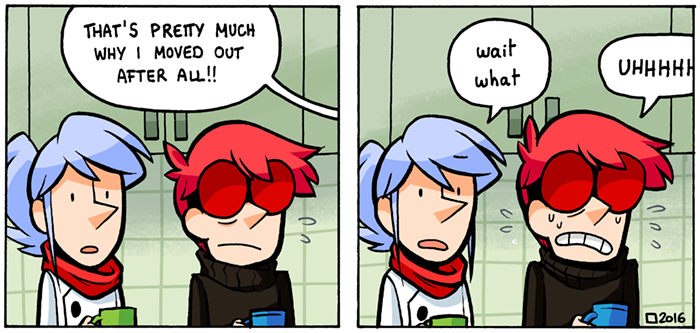 I'm also working on a second webcomic,
Unlimited
, which is a long-form sci-fi comic set in the same universe as
Postcards
. I'm already working on final pages, so I plan to launch it sometime soon. It's a project I've been planning for a long time, so I'm really excited about it!
Both of my webcomics are (and will always be) free to read!
however, if you enjoy my work and would like to support me directly, this is the perfect place to do it!! the support from my patrons helps me cover the costs for art supplies, printing costs for merchandise, web hosting fees, etc. I can't quit grad school to make more comics, but I always try to do my best with the time I have!!
In return for your support I've put up some
reward tiers
with fun extra content for my patrons. This includes stuff like
behind-the-scenes content
of my webcomics, and my current series of
2017 journal comics
! Pledging to the Autobio Tier gives you access to every journal comic I've made since January 2017, most of which are Patreon-exclusive.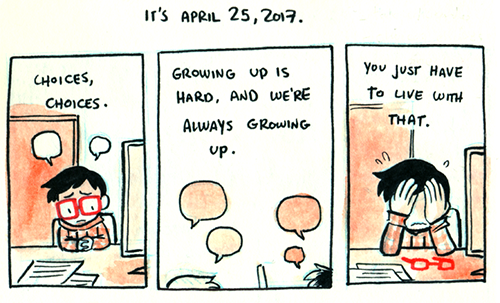 How does this work?
To become a patron, you just have to click on the
"Become a Patron"
button on the top right and select a monthly pledge! you'll be charged this amount once per month. You can edit or delete your pledge any time you want.
Thank you so much for your attention! I'll try my best to keep making cool comics to share with you! :-)