Kyle Hall
is creating Tabletop Gaming Content
Select a membership level
Rookie Adventurer
The basic tier, for adventurers just starting out! If you'd like to help support me and keep the content I make coming, but don't have a large budget to work with, this tier is the perfect choice. At this tier you get:
Access to all of my Patron-only content, including a Patron-only Magic: the Gathering set conversion.
A supporting credit in each of my Homebrew Compendiums.
A vote in the weekly "Patron's Choice" survey, which dictates the results of my Sunday "Patron Choice" content.
One vote in the "Supporter Set Survey" poll– a survey that I do every so often, where Patrons determine which MtG set I work on converting next.
Dungeon Delver
If you'd like to help further support me and my work, the Dungeon Delver tier is a step up from the Rookie Adventurer, giving some more tangible benefits. At this tier you get:
Everything that the $1 Supporter Tier offers, plus:
Two votes in the "Supporter Set Survey", instead of one.
Access to my "Beta Compendiums"– for every 100 cards of an MtG set that I finish converting, I collect the results (plus some extra exclusive content) and release it as a beta-version of the eventual Compendium. This let's Patrons at this tier and higher provide feedback on what they like and don't, and offer ideas on other content (more races, classes, spells, etc.)
Every Tuesday and Thursday, I'll choose one Patron from this tier at random- that Patron gets to pick a homebrew idea, which I'll make and share with everyone else. The Patron can pick an MtG card, something from another franchise, or even just a vague idea they'd like to see made real– the possibilities are endless!
Local Hero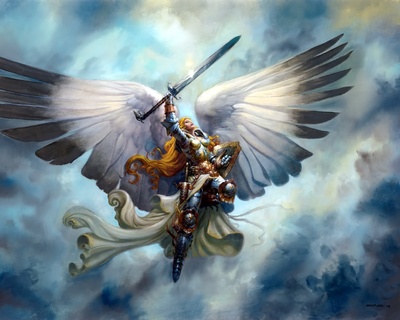 As a Local Hero, you're given the same benefits as lower tiers, plus a few others. At this tier you get:
Everything that the $5 Supporter Tier offers, plus: 
Three votes in the "Supporter Set Survey", instead of two.
Every time I finish converting an MtG set, I compile all of the content from it and the Beta Compendiums, and release it as a single Full Compendium. Patrons at this tier get access to those Compendiums at no extra charge.
In addition to MtG-themed content, I also make homebrew content based on a variety of other sources. When I feel like I've made enough of that, I gather it all into its own Compendium, which I sell online– Patrons at this tier also get access to these Compendiums for no additional charge, plus all previously published Compendiums.
About
Game designer who enjoys creating homebrew content for others to freely use in their tabletop RPG games. Mostly I focus on creating content for the 5th Edition of Dungeons & Dragons, usually based on other pop-culture phenomena. My current largest product is creating free 5e D&D content based loosely on the cards found in the popular game Magic: the Gathering.

In addition to posting the content that I create, I'll also be including more in-depth looks at my creative thought process behind many of them, including why I make certain decisions over others.

Occasionally I do create content for other games, mostly when enough people make requests for what they're hoping to see.

By becoming a patron, you'll instantly unlock access to 90 exclusive posts
By becoming a patron, you'll instantly unlock access to 90 exclusive posts
Recent posts by Kyle Hall