Kym NonStop
is creating Videos that inspire YOU to kick A$$
Select a membership level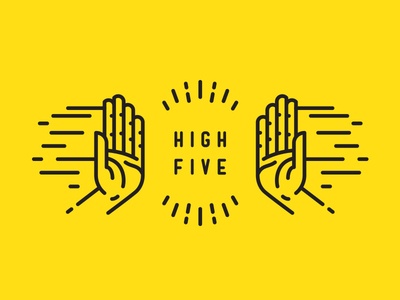 Welcome to the Team
At just 10¢ a day, you'll receive:
•  Access to POLLS to have a say in the content created just for you!
• Exclusive Patron-Only behind the scenes posts
• A personal tweet from me bc YOU ARE  HELPING ME AND GIRLS INC. 
#TeamNonstop
At just 16¢ a day, you'll receive:
•   Automatic entry to all Give-Aways! (Past prizes have been a 6KU bike, Oakleys, custom kits, gym bags, custom tees, UA sneakers, fly workout gear and more)
SWEET discount codes for new merch
Plus all previous rewards
#TEAMNONSTOP BOSS
At just 32¢ a day, you'll receive:
• Receive 6 workout downloads to watch and follow ad-free FOREVER! (sent via Dropbox)
• Your NAME in the video credits (located in the description on Youtube) of each video you helped create!
• all previous rewards
About Kym NonStop
HELLO! I'm KYM NONSTOP: a bike racing, world-traveling, NASM-certified personal-trainer and I wanna help you live your best life! My Youtube channel was created 3 years ago with the intention to guide us all to lead healthy, happy and bold lives while keeping it real, tackling fears and uplifting one another. I love what I do but it requires the
support of the community.
This is awesome for many reasons- the biggest one is that as a supporter you have a
voice
in what kind of content I create and what direction my channel will go. 
As an added AWESOME incentive to pledge- I will be donating 50% of everything raised on here
in the first 6 months 
 to 
Girls, Inc.
( 
Click here
to find out more about Girls,Inc. or to donate to them directly!)
Want to support my work with a one-time donation? Patreon only accepts monthly contributions but you may 
CLICK HERE
for a ONE-TIME DONATION
If we make this monthly goal- You will have successfully funded a Girls,Inc field trip!
*and*
I will have all my videos CLOSE CAPTIONED. It's so important that everyone can appreciate this work including the deaf community.
*AND*
I will make higher budget vid (along the lines of OMG KALE and WORLDS TOUGHEST TRACK RACE) and best of all it will be chosen by YOU through a Patreon Poll. 

1 of 2
Recent posts by Kym NonStop