Kyrgyz Space Program 
is creating the first Kyrgyz satellite, built by girls
Valentina
$2 or more per month

∙ 21 patrons
As Valentina Tereshkova's flight was important to inspire women to explore space, this smallest donation is fundamental for the Kyrgyz Space Program to become a reality. As a reward, you'll be able to tell your grandchildren that you helped a truly historic event to happen!
Special reward against hate speech online
$3.33 or more per month

∙ 19 of 100 patrons
This reward was created as a response to the growing hate speech online that our girls started facing since we announced the project.
Please use it if you read Bektour Iskender's post on Facebook. If you don't understand Russian, we will publish the English language version later.
Svetlana
$4 or more per month

∙ 28 patrons
Svetlana Savitskaya was the second woman in space. After her flight in 1982, sending women to space has become much more regular than before! Be like Svetlana! As a reward, you'll be subscribed to our exclusive patron-only posts that will notify you about the latest developments of the Kyrgyz Space Program.
Sally
$8 or more per month

∙ 47 patrons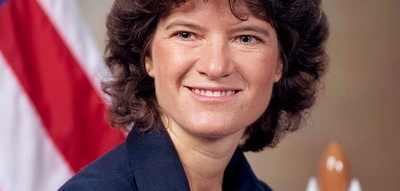 Sally Ride was the first American female astronaut. As a reward for a $8-a-month donation, your name will be listed on the website of the Kyrgyz Space Program.
Kathryn
$16 or more per month

∙ 18 patrons
Named after Kathryn Sullivan, the first woman to perform a spacewalk, this donation will be rewarded by a postcard from Bishkek, Kyrgyzstan, signed by girls who will work on a satellite!
Anna
$32 or more per month

∙ 4 of 20 patrons
Anna Lee Fisher was the first mother to fly to space. We encourage mothers to join our program too! With this donation you'll get access to a once-in-three-months video chat with girls who build the satellite. We have to limit this type of a donation, because we won't handle a video chat with more than 20 people at the same time. :(
Mae
$64 or more per month

∙ 1 patron
Mae Jameson was the first African-American female astronaut. Yay! This donation is dedicated to all the people of colour who devoted their lives to space exploration. By subscribing to it, you will get an unusual reward -- three free online lessons on the history of Kyrgyzstan, the country you most likely heard little about.
Chiaki
$128 or more per month

∙ 1 patron
Chiaki Mukai was the first Asian female astronaut. Moreover, she had TWO Shuttle flights, how cool was she! Those who donate us $128-a-month will get a t-shirt with illustrations dedicated to the Kyrgyz Space Program. One of these artworks (created by a talented Kyrgyz artist Tatyana Zelenskaya) you can see as the cover of this fundraising campaign.
Eileen
$256 or more per month

∙ 0 of 20 patrons
Named after Eileen Collins, the first female Shuttle commander, this donation is rewarded by having your name engraved on a metal plaque and put in a room where the satellite will be designed and built. Unfortunately, we have to limit the number of these rewards, because we don't have enough space for more than 20 plaques.
Anousheh
$512 or more per month

∙ 0 patrons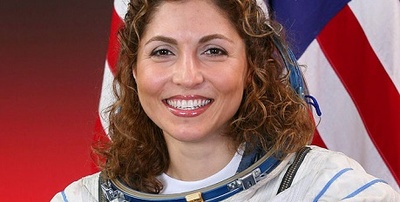 Anousheh Ansari was the first Muslim female astronaut. This means a lot for Kyrgyzstan, where most of the population are Muslims. It is easy to become Islamophobic when right-wing politicians are getting more and more power in the West. This donation will give you a special reward: one-to-one conversation with Muslim feminists or Muslim LGBTQ-activists about how diverse Islam can be! Very refreshing and cliche-breaking!
Peggy
$1,024 or more per month

∙ 0 of 10 patrons
Peggy Whitson holds the record for the most time in space among female astronauts. She spent astonishing 665 days cruising around our planet, mostly on the International Space Station. To commemorate her achievement, we are introducing this generous donation option. And there will be a generous reward: your name will be engraved on the cubesat itself (but with very-very small letters, unfortunately, because the satellite is so small).