Lakeview Monkey Sanctuary
is creating an animal welfare led sanctuary and home for rescue primates
Select a membership level
Lakeview Patron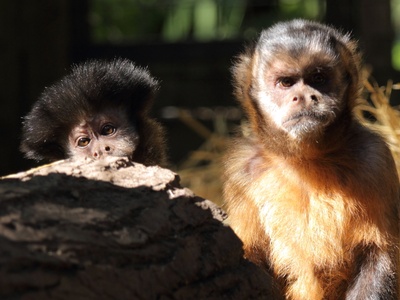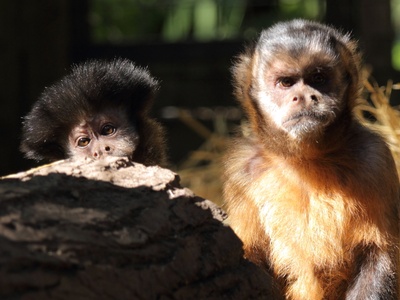 We are sincerely grateful that you have chosen to support our work caring for these amazing animals, and so each month we will bring you at least one photo or video of the characters in our care for a behind the scenes glimpse of what we do. And as we are not open to the public this is about as exclusive as you can get!

Behind-the-scenes of our work with these recused primates!
About Lakeview Monkey Sanctuary
In the tranquil English woodlands we have created a forever home for rescued primates, from the UK and International primate pet trade, laboratories, circuses and zoos.

Monkeys and lemurs in distress are rescued, re-homed and rehabilitated. With care, patience and kindness, we try to help them recover from the psychological and physical trauma they have suffered over the years.

Some of our primates have endured terrible suffering for over 20 years, having been deprived of their basic needs of companionship, the correct nutrition and veterinary care, leaving them needing round the clock attention. To rescue these beautiful creatures and nurse them back to physical and mental health, is our prime focus.

One example is our little Nobby who can be seen above eating one of his favourite foods. Nobby is a 34 year old macaque rescued from a flat in Essex, who spent 22 years alone in a tiny space, with an incorrect diet and no access to the outdoors. After receiving love and attention, he now lives with 4 females in a huge woodland enclosure, where he lies on his back to sunbathe and be groomed by his girls. His life has changed forever.

Our mission is to:
Rescue
We travel the country in response to phone calls from other rescue organisations and individuals to reach monkeys in distress.

Re-home
Once a monkey has been rescued, he is brought back to Lakeview Monkey Sanctuary where he can live with his own kind

Rehabilitate
Monkeys suffer trauma and distress as much as we humans do. To rehabilitate these wonderful creatures takes time, patience and kindness, all found at Lakeview.

As part of this mission, we are not open to the general public, as we believe that the primates in our care have the right to peace and tranquillity and time to be with their own kind. This means your support is vital in ensuring this Sanctuary continues to provide a forever home for its residents!

By becoming a patron, you'll instantly unlock access to 9 exclusive posts
By becoming a patron, you'll instantly unlock access to 9 exclusive posts
Recent posts by Lakeview Monkey Sanctuary
How it works
Get started in 2 minutes