Lamar White, Jr.
is creating the definitive biography on the life of Carlos Marcello.
Select a membership level
BOSS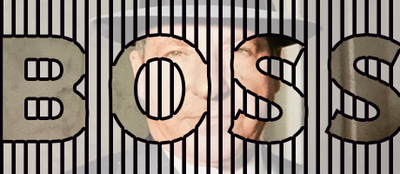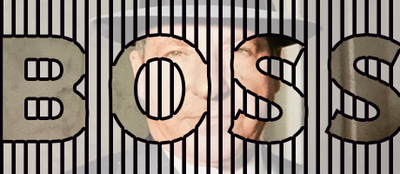 Early access to final manuscript

Access to drafts and works-in-progress
BIG DADDY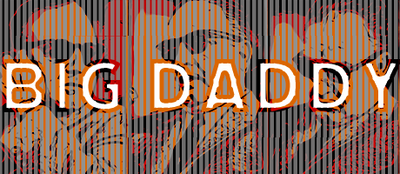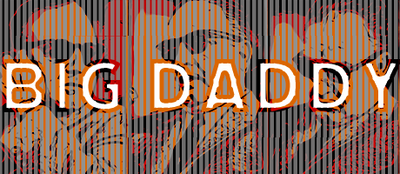 Access to drafts and works-in-progress

Early access to final manuscript

Advanced copy (delivered by mail)

Shout-out in the acknowledgements
About Lamar White, Jr.
For more than 20 years, beginning as a "youth columnist" for my hometown newspaper, The Town Talk, then as a blogger for my eponymous website CenLamar, and now as the publisher of the Bayou Brief, my work as a writer has been almost exclusively animated by a belief in the importance of contributing to the project of building a more informed, more inclusive, and more decent future for the people of my home state of Louisiana.

Unlike many in my generation, I decided to return home after college, arriving only months after two powerful hurricanes devastated communities along the coast and the failure of the federal government's levee protection system resulted in the catastrophic flooding of 80% of New Orleans. Back then, there was no shortage of those professing their love for Louisiana, but once the cameras stopped rolling and the satellite trucks left to cover the next story, it was often difficult to find anyone in the press who loved Louisiana enough to shine a light on the disaster capitalists and the racist political leaders who used the state's recovery as an opportunity to privatize public education, disinvest from public colleges and universities, and sell off the state's system of charity hospitals.

These challenges were compounded by the staggering collapse of local newspapers, something that communities across the country were also experiencing. I saw it first-hand in Alexandria, when the robust and respected newspaper to which I had contributed as a high school student was decimated by its new owners at Gannett. It's the reason I launched the CenLamar blog in March of 2006, and it's one of the reasons why, nine years later, I launched the Bayou Brief. 

All told, from the very first post on March 8, 2006 to the final one on June 24, 2017, my byline appears on a total of 1,749 articles on CenLamar. In that time, the site attracted more than four million unique visitors, and it also generated national, even international, attention, most notably after I broke the story that U.S. Rep. Steve Scalise, a Republican from suburban New Orleans who, as House Majority Whip at the time, was the third-most powerful member of Congress, had once attended and spoken at the "international" annual conference of the European-American Unity and Rights Organization (or EURO), a white nationalist hate group founded by former klansman David Duke.   

Although my output on the Bayou Brief hasn't been quite as prolific (as of this writing, since its launch in late June of 2017, my byline appears on 344 articles), its total readership has already surpassed what I'd been able to generate on my former publication.

I mention this not to boast about myself (the Bayou Brief is and has always been a collaborative effort), but because I think it provides important context for my decision to set up this page on Patreon. Every single article on both CenLamar and the Bayou Brief are available to read for free. I've never charged for content or hidden stories behind a paywall. Also, significantly, neither publication has ever accepted advertisements or sponsored content.

In other words, everything I've been able to accomplish as a writer has been directly attributable to contributions from readers. 

I probably should have created this page a few years ago, but the reason I decided to launch it when I did is. because I am currently in the process of writing a book on the life of Carlos Marcello, the longtime "reputed" boss of the New Orleans Mafia.   
$245.91 of $1,000
per month
When I reach $1,000 a month, I will launch a monthly podcast series that explores the past, present, and future of the New Orleans underworld, unpacking he history of organized crime in a city home to America's original Mafia. 
1 of 1
By becoming a patron, you'll instantly unlock access to 5 exclusive posts
By becoming a patron, you'll instantly unlock access to 5 exclusive posts
Recent posts by Lamar White, Jr.
How it works
Get started in 2 minutes