Lambo & Winston
is creating 3d Models for Video Games
Select a membership level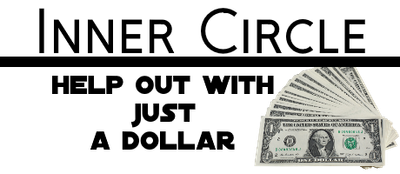 Dollar Supporter
Just here to support the LamboMods team
Access to patron-only videos
Access to private WIP posts and Special videos
Connect with other patrons
Special Access on our Discord
Part-time Server Access
Limited (1 remaining)
Due to server Space, we offer a part time Server Access. This allows you to access the server all the time, but may get booted to make room for a higher level Patron.
Access Server Link
Access Private channel on discord
Priority with Modding Questions
Access to Modding Tools
Plus all previous rewards
Beta Server Access
Community Beta  Testing 
This is a private Testing Server with admin who may remove you for breaking rules. Rules Posted on discord.
FULL Access to Testing 
Private Modding help
Access Testing Server and links
Access Beta Patreon Only posts
Special  Private Permissions on Our Discord
Private Tutorial videos
Plus all previous rewards
 Will ask for shipping address for Swag we send out 
About Lambo & Winston
We are a Modding Community that shares help teach each other how to create 3d models for video games. We reserve the right to deny your patronage at any time we deem fit. We all test and help improve the mods in the gaming world.

We are not a Paywall to access mods. You donate to gain access to the servers and the weekly updates of 3d models, textures, and tutorials. If at any time you can not meet your pledge,  you will not be denied access to mods, only our private copyright material we create for game development posts will be hidden. The links for the server and its password are for active patrons only


scroll thru our posts to see FINISHED public mods.

We offer Rewards in our discord for Patreons! Go check it out!

Lambo-mods Discord
Lambo and winston9587 are working together
to create game-changing 3d models for our fans!

Patreon? What's it for?
Patreon is a crowdsource funding platform that helps Lambo-Mods keep pursuing what they are passionate about, Modeling for video games.
Offering patronage is one of the oldest careers. Leonardo Da Vinci and many other artists had patrons who would pay them to make art. This is how he became the painter we know him as, fueled by his fans. That is where we hope this Patreon take us here at Lambo-mods as a community
Where does the Money Go?

We use the funds from Patreon to improve the content available for The Farming Simulator Brand and other games we like. Purchasing 3D models or making them from scratchable to be used in any game that allows you to export from Blender.  These models are then converted into a mod using white magic and pixie dust either for GTA, FS17, or other games for public release.
READ BEFORE YOU SIGN UP!Everyone(new and existing patrons) will be charged on the first of the month after their first charge. So keep this is mind, if you think you got double charged. It's per month access


WE ARE NOT OFFERING MODS FOR DONATION OR PLEDGES
All finished Public Mod Content is accessible on our website and does not require you to pay for mods. Your pledge is a donation, 
We reserve the right to offer 3d models we create to the public via our Patreon as a gift to our community and allow testing on multiple platforms/games prior to public release. This allows for errors and other 3d modeling issues to prevent major game failure.
Pledge Membership dues are for access to gaming Servers and dropbox we pay for each month.

We are not Assuming ownership of the Copyrighted brands such as;
Farming Simulator, Battlefield or any other game mentioned
 In order to comply with Giants TOC 6.3, we offer a website link to currently finished mods upon request, this includes Patrons and non-Patrons. You dont have to be a Paid patron to get access to our mods. Message us for details on this topic.
**FAIR USE**
Copyright Disclaimer under section 107 of the Copyright Act 1976, allowance is made for "fair use" for purposes such as criticism, comment, news reporting, teaching, scholarship, education and research.
Fair use is a use permitted by copyright statute that might otherwise be infringing.
Non-profit, educational or personal use tips the balance in favor of fair use.
If you feel we are violating your property rights, please message us about how we can fix the issue.
going for the moon! and bigger swag packs
5 of 5
Recent posts by Lambo & Winston
By becoming a patron, you'll instantly unlock access to
By becoming a patron, you'll instantly unlock access to