Kayla Garnet Rose, PhD
is creating Mini Mindfulness Meditations for the Temple of Laphrodite
Select a membership level
Pause for a Moment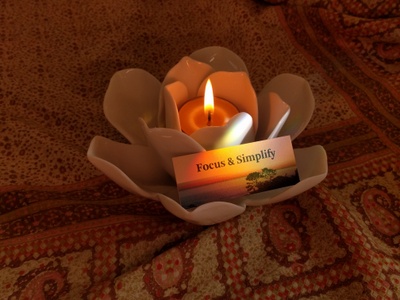 For the average price of a cup of coffee, with your monthly subscription you'll receive:
Daily mini mindfulness meditation delivered to your inbox
Access to exclusive content
Access to the archive
One FREE sticker!
My deep gratitide!
Blessed be!
FREE copy of "Journey Through the Tarot"
For the average price of lunch, with your monthly subscription you'll  receive:
Daily meditations delivered to your inbox
Access to exclusive content
Access to the archive
One FREE copy of Journey Through the Tarot: An Integrated System for Holistic Healing by Kayla Garnet Rose, PhD
My sincerest thanks!
Blessed be!
Sit for a Spell
New Moon
 Group led by Kayla on Zoom. Includes guided meditation and Reiki share.
Next shares: 

Monday July 20, 12 noon PDT
Monday August 17, 12 noon PDT
Monday September 24, 12 noon PDT

Can't make the Zoom meeting? The recording will be available for you to experience at your leisure
If you cannot attend, do send a photo of yourself for the altar to receive the full group blessing
Limited to 9 participants.
Blessed Be!
About
Welcome to Mini Mindfulness Meditations

Going Through Change?
Need to Pause for a Moment?
Come Sit for a Spell...


My name is Kayla Garnet Rose, PhD. I am a holistic healer in Santa Cruz, California and I offer tools of H.E.A.R.T - Hypnosis, Energywork, Astrology, Reiki and Tarot.
Many of my clients come to learn mindfulness and how to meditate, but it can be so difficult to find 20 minutes (let alone an hour) to practice everyday. So I began making these mini 1-3 minute meditations while on a silent retreat at the New Camaldoli Hermitage in Santa Lucia starting in 2019. Some of what you'll find here:
One minute of silence in nature
1-3 minute guided meditation
Simple self hypnosis practices
Audio recordings of poems, prayers, and prose
Original artwork - photography, oil pastels, and collage
Excerpts from my upcoming book (see below)
Occasional bawdy jokes
And yes, cat videos!
They are not polished by any means. My hand gets shaky, you can hear me breathing, or maybe the wind in the background. Let the outside sounds bring you to the quiet inside. Or turn off the volume completely, enjoy your own moment of peacefulness. Put it on a loop and enjoy for as long as you like. Remember to breathe.
The Temple of Laphrodite
provides a sacred space for you to sit for a spell
or two. Daily meditations in a range of modalities invite you to take a moment for yourself. Affirmations, poems, prayers, rituals, sometimes just an image to reflect upon, a time for you to cultivate your own lightheartedness. Use them as writing prompts for your journal, to spark your own creativity, or to just be present.
One of my goals as the Temple grows is to improve my technology - better camera, better microphone, more time to make polished versions of these diamonds in the rough. That's where you come in - please like, comment, and share the material that you would like to see more of or in a more refined version. Constructive criticism and honest feedback is always appreciated.
Currently I am finishing my book of art, prose, poetry and ritual,
Laphrodite's Guide to Mindful Menopause, Or the Adventures of a Baby Crone.
Part of being a subscriber means getting to see sneak peaks, add your insights, and be a part of birthing this book into being. Supporting the Temple of Laphrodite will help to create more videos, more yumminess, more orgasms for peace.
With deep gratitude,
Blessed be!
Kayla
Disclaimer
: Nothing on this site is intended to indicate or imply that Kayla Garnet Rose, PhD, is a licensed medical or mental health practioner, nor is intended to diagnose, treat, or cure any physical or psychological ailment or disease, and should not be used in place of treatment by a licensed physician or accredited mental health professional.
By becoming a patron, you'll instantly unlock access to 153 exclusive posts
By becoming a patron, you'll instantly unlock access to 153 exclusive posts
Recent posts by Kayla Garnet Rose, PhD