Lara Veleda Vesta
is creating Sacred Art + The Wild Soul School
Select a membership level
Circle Round
Join the circle sustaining the creation of Sacred Art and the Wild Soul School.  If you have benefited from art, writing, classes myths and rituals, this tier is the seed story of support.  

Circle Round members sustain: 
**The creation and administration of all Wild Soul School classes
**The making of handmade, interactive downloads with rituals and inquiry
**Myths and Stories
**Seasonal Storytelling circles
**Ebooks and/or videos of Ancestral practices, rituals, folklore and more at each of the quarter days of the year
**Journey meditations for ancestral connection, wyrd work and the runes
**Access to the Dark Goddess Project program application 

Circle Round members sing the community whole with their contributions and make possible so many of the projects currently in creation.  
Dark Goddess Creativity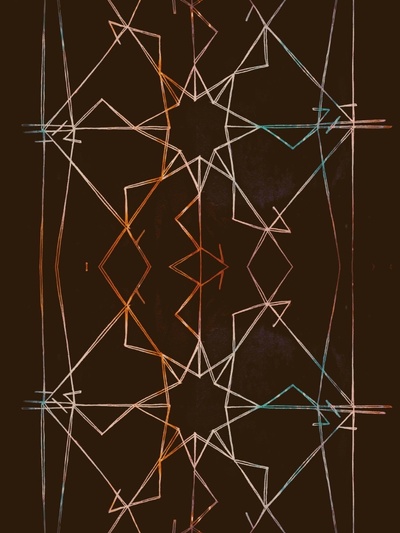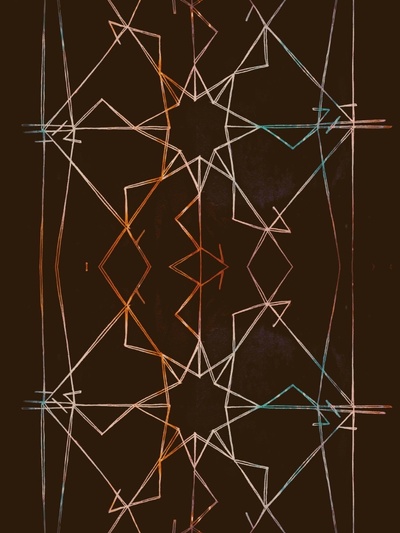 The Dark Goddess Creativity Community is the portal for web weavers eager to connect and share.  In the Dark Goddess Creativity Community you become the soil, nourishing the creation of Dark Goddess: The Sacred Art of Death Transitions, alongside the manifestation of your own creative work.  
Members of the Dark Goddess Creativity Community support:
Regular prompts and creativity inspiration for engaging the creative process.
early release Sacred Art and writing projects
The creation and administration of all Wild Soul School classes 
Rituals live and online in alignment with ancestral holy days
Ritual instruction
Seasonal Moon Stories: oral re-tellings of ancient tales
Opportunities to help guide the Dark Goddess book's creation and contribute--if desired--to the final product with your experience of transition or initiation
acknowledgement in the published Dark Goddess book
Participation in the Dark Goddess seasonal rhythm through holy day folklore, ritual information and co-creative sharing
Meditations and journey creation for ancestral connection, Wyrd work and rune lore
Q and A opportunities
Monthly ritual talks about aspects of the creative process, craft and spirit work
The Dark Goddess Creativity Group is where I share my over twenty years of resource accumulation and connect as a writer, a teacher of writing, an artist, course creator and researcher. If you are looking for inspiration and communion on the creative path, this group will support your journey.
By this and every effort may the balance be regained.
ALU
Coven Invisible
Limited (62 remaining)
Coven Invisible members are the circle of community support for my current writing projects:
Dark Goddess: The Sacred Art of Death Transitions
, an interactive, handwritten and illustrated guide to navigating the difficult transitions and
The Myth Path: A Rite of Passage Journey 
a  (typewritten :)) guide to self-initiation. The Coven has been instrumental in the process of bringing to birth the 
Wild Soul Runes 
book (2021).  I weave between the drafts in writing,  and your gift makes possible a focus on this work.
The Coven also supports the creation and facilitation of by-donation classes at the Wild Soul School, many of which are offered without financial barriers to access thanks to the Coven Community.  Accessible, engaged earth based education is possible thanks to the support of the Coven, and in exchange they receive many benefits.
 Coven Invisible Members Support:
 A private classroom at the Wild Soul School, where I house all  of my current and past patron work for easy access, along with exclusive research, academic resources, video tutorials, live storytelling, seasonal practices and full ebook downloads of my published work.
coupon codes to enroll free of charge in ALL present and future self-paced classes online at the Wild Soul School, plus priority registration and tuition discounts for Wild Soul School live synchronous intensives.

participation in the online Dark Goddess Project through all curriculum and quarterly gatherings.
seasonal talks on favorite topics: ancestral  connection, ritual practice, creativity, living with disability, folk magic, writing and more
live annual storytelling gatherings
sacred art downloads
journey meditations for ancestral connection, myth work, rune reverence and wyrd weaving
notes, ebooks and ritual talks on holy day folklore and ritual practices for honoring ancestral rhythms
opportunities for feedback and participation in the creation  and production of the Dark Goddess and Myth Path books
Your membership in Coven Invisible crafts community, nourishes connection, and provides administrative support and course access for folks with economic barriers.  You are the magic that sustains this work beyond institutional denial of disability and creates empowerment. Together we transform the story, find power in our lineages and change fear into enchantment.

The Coven is a true circle, we meet and weave in collaboration.  It is a wonderful place to offer your gifts and gain support and inspiration on this mythic path we share.
By this and every effort, may the balance be regained.
ALU
About Lara Veleda Vesta
My name is Lara Vesta and I am an artist, writer and educator living in Oregon. My explorations include community ritual and rites of passage, folklore, ancestral mythology and creativity practice.  The joy of my work is sharing research and resources with others on the path, and in 2017 I created 
The Wild Soul School
, a home for circles and classes self-study and live. The Wild Soul School is community supported, made possible by the web weaving of patrons who help me create inquiry-based, nonlinear, empowering education.
I have an MFA in writing and am the author of three books: 
The Moon Divas Guidebook: Spirited Self-Care for Women in Transition (2012)
, T
he Moon Divas Oracle and Card Deck (2016)
, and 
Wild Soul Runes: Reawakening the Ancestral Feminine (2021)
.  I was a university professor for five years, and while I am currently on pause from my academic career, research and resourcing underlie everything I do.  More recently, I was a PhD student studying Philosophy and Religion.
In 2016 I was diagnosed with 
Chronic Fatigue Syndrome (ME/CFS)
and, in 2017,
Chronic Inflammatory Response Syndrome
related to toxic mold in my home. I lost my job, left school, was housebound and unable to work consistently for years after my diagnosis. In 2019 I made an almost complete recovery due to new treatment at the Stanford Chronic Fatigue Clinic. I spent a year in near perfect health, made (exciting) career plans and applied to return to school.  
Then, in 2020, in spite of almost complete isolation, I contracted my first COVID infection. It took me nine months to recover. My lungs were scarred, my heart compromised. I had to withdraw from school, again.
In April of 2021 I had a rare allergic reaction to the COVID vaccine, causing reactive arthritis in my hands. This compromised my health again for much of the year and made my traditional art impossible for many months. 
In early 2022 I contracted COVID for the second time, again in spite of vigilant precautions. The infection caused a return of the reactive arthritis, along with cardiac and nervous system issues. After months I am still symptomatic.
Even though these infections have compromised my ability to create in the ways I might wish, art and writing have always been part of my healing and I continue to offer classes, resources and community. Over years of illness I made art, completed two books and have two in process, and transitioned course material to an online platform for
The Wild Soul School
.  I was not able to return to school as I had hoped in 2020, but I continue to create in alignment with my purpose of connecting people to the earth and each other.  When I can't write or draw, I tell stories, use talk to text applications, give ritual talks and offer ceremonial resources for others on the myth path.
I have come to see chronic illness as an initiatory process, and disability as dís-ability, the activation of ancestral gifts. In my research I have found that pre-Christian cultures often respected those with physical or psychological differences, and cared for them in community.
This reframing of a story that is otherwise loss, invisibility and grief into one of empowerment has been essential to my growth. The work of the Dark Goddess Project--my primary project in 2022-- is one of transforming difficult transitions into enlivened transformations through myth, ritual, practice and community.

Current Projects
I am currently promoting my new book:
 
Wild Soul Runes: Reawakening the Ancestral Feminine
An interactive journey for building personal relationship with all thirty-three runes as pieces of the web of life, or wyrd, Wild Soul Runes incorporates sacred art, myth and ritual along with original translations of the rune poems and evidence for the origin of the runes in the well of the Norns. I have a class and practice that accompany the book for folks who are interested in deepening their relationship with the runes.
The Dark Goddess Project-
-Coven Online and Cohort--this year long, nonlinear (may be joined at any time) project includes quarterly curriculum, ceremonial resources, and an online community for sharing. I am also (when I am able) working on the accompanying text 
Dark Goddess: The Sacred Art of Death Transitions,
 a handwritten, interactive guide exploring rites of passage, initiation and how to support life transformation during difficult transitions.  The book itself is a rite of passage process, walking with the reader through the phases of initiation and new perspectives on loss, grief and empowerment.  
I am also working on another book:
Wyrd Woven: A Handbook of Ancestral Animism 
is a (typewritten) ceremony, a journey in book form sharing my own story of illness as initiation and the discoveries of my personal spiritual path, which I call ancestral animism. This book offers a guide for folks interested in developing their own ancestral animist practice, connecting the ancient process of magical initiation with myth and story and offering integrative healing and empowerment through ritual. Functioning as a guide to embodied ritual, inquiry, writing practice, and sacred art, Wyrd Woven is about unlocking our purpose through the secrets of mythic living.
Patrons have sustained me through all of these transitions, helped my family repair from the devastations of my illness, and supported the creation of accessible, by-donation classes (and scholarships!) at the Wild Soul School.This circle is a community.  We gather and celebrate each other, we share resources and seasonal connections.  I give my very best to this community, offering a rich repository of resources, care and compassionate celebration because you tend my healing and my joy, which is creation.

You also make the Wild Soul School classes available and affordable for nearly 2000 people, and are an integral part of this vision's growth.When you become a patron, your contribution is direct support. Your patron gifts pay for:
Basic living expenses.
  The fundamentals.
  Each month patrons make it possible for me to pay for:
utility bills
groceries and other essentials for our family 
tax bills from before I crashed in 2016
insurance, medical and dental bills
We are a family of five, with one young adult child transitioning to living on their own, and two college students. We are working to rebuild our credit and pay off debts incurred during my severe illness.  
Thanks to patron gifts over the past three years we have been able to stabilize substantially.  To be able to heal, receive treatment, and feel supported in my creative and educational work is a gift beyond measure.  
In the future gifts may be able to assist with:
Publication of the Dark Goddess book. This unique book is not one most publishers are willing to entertain, but I have self-published before with success and could do so again here.
The Wild Soul School administration and program creation. I would love to create a super team and expand the school's offerings to include other people's programs and inspirations.
Inventory of art prints so that I may begin to find a market for my art.
A support assistant or paid internship. I would love to hire someone to support this work.
Your support celebrates difference, makes space for inclusion, creates a space for innovating writing, art and spiritual exploration, and weaves a new story in community.
To everyone who has supported me thus far, to those who have taken a risk on my handmade, handwritten books, circles, classes and stories, you are visible in this imagining.  

Thanks to the faith and trust of my friends, mentors, readers and former students, all is possible.

I'm so grateful for your contributions, your belief in the sacred creative.
With blessings, to the balance.
With love.
ALU

When I reach 144 patrons I will devote my medically limited hours to completing these book projects. To celebrate I will begin the self-publication process for the Dark Goddess book.

Patrons at every level will receive exclusive invitations to  participate as contributors.  We will have a collaboration session, a delegation making and a release party when complete!  This is true community creation, sustenance and empowerment.

1 of 1
By becoming a patron, you'll instantly unlock access to 301 exclusive posts
By becoming a patron, you'll instantly unlock access to 301 exclusive posts
Recent posts by Lara Veleda Vesta
How it works
Get started in 2 minutes