Raye Keslensky 
is creating Last Res0rt Cyberpunk Comics
Patrons
$1 or more per month

∙ 3 patrons
You've unlocked:
Access to my Patreon Activity Stream, which'll contain EXCLUSIVE, SECRET STUFF like sneak peeks, non-comic artwork, and other sweet stuff!
Access to the Last Res0rt Discord Server, yours to keep no matter how long you're a patron!
"Patron" Status on the Last Res0rt Discord Server, for as long as you're still a patron!
Street Agent
$5 or more per month

∙ 2 patrons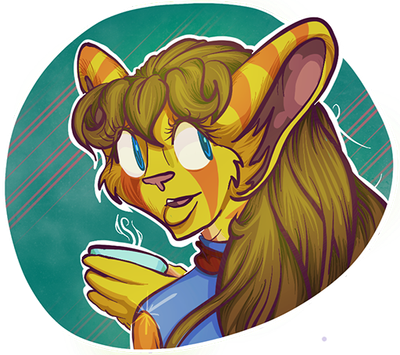 Welcome to the "Wish You Were Here" Club!
You get actual, physical rewards for a mere five bucks! How cool is that?
You've unlocked:
PLUS:
Monthly Limited Edition Postcard Print sent to your mailing address (Make sure it's current!) featuring bonus artwork of one of Last Res0rt's faraway locales -- from the shores of Nurovidia to the Cracked Table of Arael, it's anyone's guess what you might get for each month!
(Cards will be sent out as soon as possible, but may still take time if there's hangups with getting them printed!)
(NOTE: I will send your postcard out to whatever address you have on file, assuming you have one on file at all. YOU ARE RESPONSIBLE FOR MAKING SURE YOUR ADDRESS IS CURRENT.)
Social Engineer
$10 or more per month

∙ 1 patron
You've Got Questions?
 I've got answers -- for a price, of course! How much I answer is up to me, but you'll get SOMETHING useful...
You've unlocked:
Everything Patrons and Street Agents Get
PLUS:
Monthly Q&A! I'll answer the top 5-10 questions I get each month -- not sure if it'll be in text form or video form. Whatever seems to get the job done.
Paparazzi Punk
$35 or more per month

∙ 3 patrons
Just can't get enough?
Here's something that ought to get your blood pumping -- pay up on this tier, and I'll draw any character of your choice in a special pinup piece. You heard me -- I'm drawing extra artwork for you (and everyone else) to enjoy! 
You've unlocked:
Everything Everyone Else Gets
PLUS:
NAME YOUR CHARACTER PINUP! If it's a character from Last Res0rt, it's fair game! Men! Women! Robots! That Bottle of Sake from Veled's hotel room! You name it, I'll draw it!