Life After the Cover Save
is creating a stupid podcast that we love to make!
Select a membership level
1d4
The 1d4 is a simple and humble die.
The favorite of Magic Missile spell-casters everywhere.
It's not much, but it adds up.
Thank you for supporting the show!
1d6
Ubiquitous and reliable, the d6 is the foundation to many of the games we play.  Without the d6 we would be lost in the chaos of cards and coin flips.
Thank you for your patronage.  You are the d6 of our hearts.
REWARDS AND BENEFITS:
Access to episodes no longer available online.  We will be adding them every week into the Patreon for download.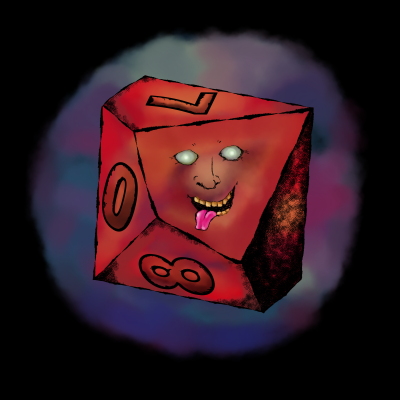 1d10
Statistically speaking, the d10 is a far superior number generation system than every other die.  Flexible and powerful - but underused.
You are the mighty d10 - underestimated by most, but cherished by those who understand you.  
Thank you for supporting the show in such a big way.  
REWARDS AND BENEFITS:
All of the rewards and benefits of the previous pledge levels.
Plus: Access to a monthly, bonus ramble episode.  No interviews, no commercials: just BnB and Robo - the way you want it!
About Life After the Cover Save
For seven years, we have been producing a comedy gaming podcast. Today, more than ever, people need to create something. Creative expression - whatever the form - is essential to being human. Life After the Cover Save has been a creative space that allows us to play with funny ideas and develop silly gags. It seems that people either love or hate what we do. The show is something that we enjoy doing and we don't plan on closing the doors anytime soon. But creation has a cost...

With this Patreon, we have three main objectives:

1. We want to invest into new audio recording hardware.

At this point, we use a system of chewing gum, duct tape, and wishes to record our podcast. We know that this cable works with this mic only, and that cable needs to go into that input to remove the buzzing sound, and so on. Most of the mics and cables should have been replaced years ago.

2. We want to migrate to a different hosting service, so we can better monitor our metrics.

Currently we use two different free analytics services for our show and pay for hosting that does not provide any meaningful metrics. We need to move into an integrated hosting and analytics system that provides accurate metrics. Libsyn is the gold standard in podcast hosting and analytics. But, because we have seven years of shows, this could be a very expensive move.

3. We want to travel to one big event a year.

One of our biggest pleasures is meeting our listeners at events and conventions. Podcasting can be a isolating enterprise. Sure, we see the numbers - as incorrect as they might be from our current analytics providers - but being able to put faces and names to our listeners strengthen our resolve and reaffirms that we are making something that people enjoy. If we can afford to go one big event a year, we can meet more listeners and make connections with future guests and sponsors.

Every pledge we receive from you will help us achieve these objectives. It's not something that will happen overnight, but it is something that can be done.

For those that have supported us in the past - thank you.

For those that are using this page to continue to support us - thank you.

For those of you that are just getting on board now - thank you.

For those of you that listen but can't, don't, or won't support us on this page - thank you as well.

We hope that EVERYONE will continue to support the show by downloading, listening, and sharing LAtCS. In some way ALL of you are helping us create something and share it with the world.

BnB and RoboEd
Recent posts by Life After the Cover Save