LatexJess
is creating Latex Clothing and Modeling
Select a membership level
Prime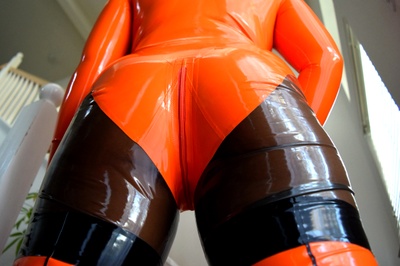 You like what I do, and get to see my Patreon exclusive images, including wallpapers!

Zealot
This role is a little under construction, additional content will flow here.  Right now you're essentially a prime, you will receive all image access, voting privileges, personal messaging, access to discord (when available), and access to video content (when available).

If you have requests - this is the role where you can make them!

About
My whole history.. have been into masks/latex for as long as I can remember, before I realized what fetishes were, before I knew what a kink was, it was just a "taboo" thing. I was completely aware of how drawn I was to latex/rubber and hoods/masks, I just couldn't explain it, and would shy away from it, for fear that my odd interests would be outed, I almost felt guilty of a crime I hadn't committed. It's tough to explain this to someone who doesn't have a fetish.

Fortunately I grew up with the internet, and found various sites along the way that helped me understand myself better. The International Association of Rubberists (IAR) was the first forum I found when looking up "rubber" and "latex". From there I was pointed to Fetisheyes, Marquis, Hapwater, Rub Aqua Girl.. and various others. Eventually I found Natalias Rubber Club (since renamed), and thought it was crazy, no way would I consider anal play, water sports, being with another girl, etc. Over the years I learned to consider more and more kinks outside of my original zone, and have since embraced almost all kinks, I just get more enjoyment out of some than others.

My main fetishes today are heavy rubber, latex, breath play, scuba, watersports and clinical play.. and I'm pursuing many others!

Keep it hidden, hold your breath, turn me on.

Custom fit catsuits or heavier gear.. improved camera equipment, backdrops, etc.
3 of 4
By becoming a patron, you'll instantly unlock access to 81 exclusive posts
By becoming a patron, you'll instantly unlock access to 81 exclusive posts
Recent posts by LatexJess