Laura Lippert
is creating circus, dance, exercise, fun, hairy videos and more !
Select a membership level
Yes !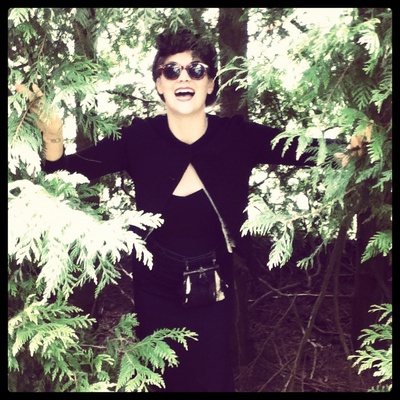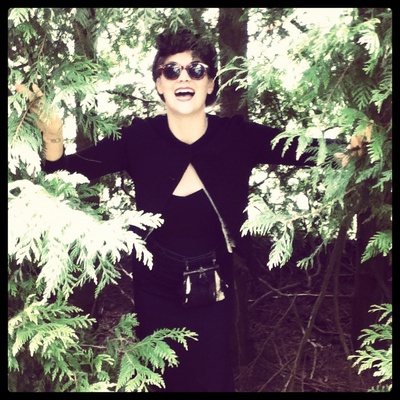 Every little bit helps!
____________________

ALL PATRONS AND MEMBERSHIPS ARE EQUAL.
Please pay what you can afford, and I'll be forever grateful.

See below for detailed descriptions of what I offer in return for your support. Thank you!
____________________

Oh boy !
This will help me have the time to create.
____________________

ALL PATRONS AND MEMBERSHIPS ARE EQUAL.
Please pay what you can afford, and I'll be forever grateful.

See below for detailed descriptions of what I offer in return for your support.  Thank you!
____________________

Photo by Haukur Bjorgvinsson
____________________

Aww... Shucks ... :)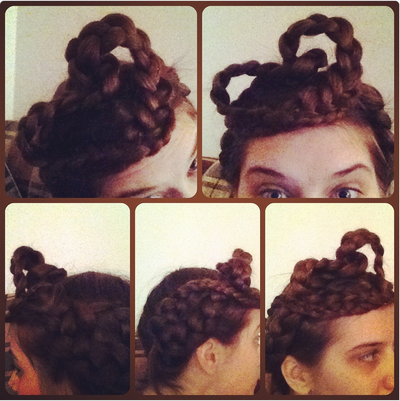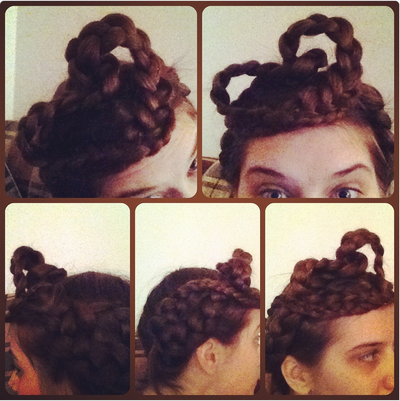 Videos.  I want to get better at making them, plus keep pouring out content.  I may need a tutorial or online coaching/outside eye now and again. This will help.
____________________

ALL PATRONS AND MEMBERSHIPS ARE EQUAL.
Please pay what you can afford, and I'll be forever grateful.

See below for detailed descriptions of what I offer in return for your support. Thank you!
____________________

About Laura Lippert
Hello!
  My name is Laura.

If you're looking for something different, you've come to the right place.  I am a professional circus artist who has performed and traveled around the world.  My main disciplines and what I do with them are unique.  I'm not one to toot my own horn, and since there is a destination where all the tooting is in one place, I will direct you there.  Take a gander at my website if you find yourself a curious cat.  (Two animals, one sentence.)  And, here it is in a nutshell:


That is the professional me, and although professional me is still me, there is so much more! I love making things, being creative. I have so many interests and so many little talents that I haven't been able to do all of them in my professional career. Now, I want to do it all! Muhahaha!


Why am I here?


Two
years ago I decided to take a break from touring, start focusing on my own projects, and move back to where I grew up.  After finishing up some contracts in Europe, I returned home and have been here for a year and a half now.  Moving back home isn't easy, but I am so happy that I did.  Even with that happiness inside of me, being an artist in the U.S. is also not easy and being paid at a professional level is even harder.  In addition, now, COVID-19.  Amiright?  My sister, a worldly traveler and crafty lady as well, suggested I try Patreon out for size.  Since I live by the "asking never hurts!" motto, here I am!
I miss performing.  I miss sharing my loves with other people besides my loved ones.  I have so many future projects up my sleeves that I need more sleeves.  So this leads into...

What will you get from me?

Dance Pardio!
a weekly dance party cardio Zoom class

I've always been an active person, but working out is boring to me. It's like homework. Ugh. So, let's dance! I will have a weekly dance party cardio class where each week is a different theme. The theme and Zoom link will be included in the email. There will be a playlist of some sweet, in-theme jams. I can meet you all, and you can meet me and each other. Come costumed or not. You can follow my dance moves like an aerobics class or dance karaoke or just move to your own groove. Be you! I will try to find a time that fits most people's schedule, and post the playlists weekly. Plus! There's a fun, public "Guess That Song!" weekly game where I post a clip sans music of me dancing sweet moves from the previous week's Dance Pardio class. Then, you get to try and guess to which song those moves belong!  If you are unable to attend the class, the full classes are uploaded each week into a Google Drive folder and stay there for two weeks at a time.  This way you can still participate and get a fun workout on your own time. 

Let's dance!

Monthly Delights!

A monthly email that includes:
a yummy recipe that I've used or made up and enjoyed

I LOVE delicious food.  I mostly cook at home, either throwing together whatever I have, planning a meal via a recipe, or the fun game of looking what I have then typing the ingredients into Google to see what comes up.  Since the heart of food is sharing it with others, I want to share tasty recipes with you.  I eat meat, but still enjoy vegan and vegetarian dishes.  I also try to stay away from wheat and sugar, but will treat myself here and there.

word or phrase in another language

I LOVE languages, dialects, etc.  I wish I could say that I speak several languages fluently, but instead I'll be honest because I'm never not honest and will say that I speak a couple languages relatively fluently and get by with decent communication, understanding more than I speak, with a couple others.  But!  Being a circus artist and having traveled, worked and being friends with a variety of humans from all over the world, I know some fun words and phrases.  I bring to you, "Multilingual Word or Phrase of the Week."

And more!
Videos!
Monthly Video

I love being creative! It's a part of me, if not most of me. This is what Patreon is about, right? It helps artists be artists! What helps me keep the creative juices flowing is by doing something fun that isn't necessarily for a project or an act, something that I'm not trying to put out there to "sell" for a show/production, to let loose and try new things. Who knows, maybe something ends up being so good and fun that I'll just have to elaborate on it for a show!  I want to start combining my circus, general performing, hair braiding and up-dos, crocheting and sewing skills into one.  Add in my love of themes, and voila!  Video art.  These monthly videos will be for patrons only, but I will be posting teasers on the socials.

Sneak Peek!

As I stated above, I have so many ideas up my sleeves that I need more sleeves. Besides close friends and family, you will get a sort of "behind the scenes" of the monthly video plus a sneak peek into any upcoming projects whenever they arise. I'm currently working on a few, so if you become a member, you'll know what they are. ;)

Goodies!
handmade craft + thank you card

Crocheting, embroidering, making my own clothes, and other sorts of crafts keep me sane.  I've been embroidering/cross-stitching since I was about 7 years old, and I've been altering/making my own clothes since about 17.  I only learned how to really crochet about 5 years ago, but can't stop.  These things are my version of meditation, letting my brain take a pause by focusing on counting or building something.  Plus, all of these things make great gifts for friends and family!  And, now you!  As a thank you for being a patron, I will snail mail a handmade surprise and a handmade thank you card. (You must include your address when signing up if you would like this option.)
_____________________________________________________________________________
Thank you for taking the time to read all of this!
If you are looking for circus classes, I do teach them!  Please check out Circus Harmony and sign up!  Online classes for all ages!

 

If you follow them on social media, you will see the videos I have directed and edited for some of the kids.  It's been very helpful for their morale during these times.  Their happiness helps my morale.

(Bonus points if you noticed what "Laura Lippert is creating..." is in alphabetical order.  Insert winked eye, tongue sticking out emoji.)
By becoming a patron, you'll instantly unlock access to 48 exclusive posts
By becoming a patron, you'll instantly unlock access to 48 exclusive posts
Recent posts by Laura Lippert
How it works
Get started in 2 minutes