LAWYERED
is creating podcasts to declutter Canadian law
Select a membership level
ADVOCATE
Enjoy the intrinsic glow of contributing to access-to-justice
Get listed in the thank-you page on the Lawyered website (voluntary)
Join the private Lawyered LinkedIn group where you can provide feedback/ideas on episodes and engage with me and other patrons about how to make the law better
Listen to every regular episode 2 days before the general public
Receive an annual newsletter that describes how your support is improving this show
BARRISTER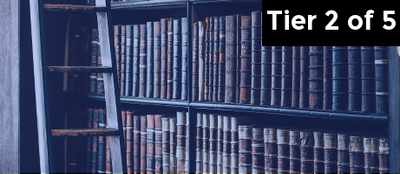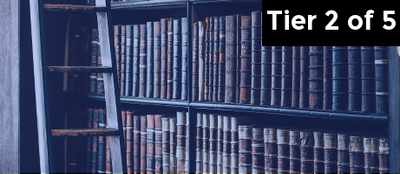 Receive exclusive access to long-form bonus episodes (45-60 minutes, bi-monthly) featuring practical tips from me and my network
Submit questions for our guests to answer for the episodes' Ask Me Anything (AMA) segments
Attend all Lawyered continuing professional development (CPD) sessions at no additional cost (number of CPD sessions subject to us meeting stretch goals)
AND 
Enjoy the intrinsic glow of contributing to access-to-justice
Get listed in the thank-you page on the Lawyered website (voluntary)
Join the private Lawyered LinkedIn group where you can provide feedback/ideas on episodes and engage with me and other patrons about how to make the law better
Listen to every regular episode 2 days before the general public
Receive an annual newsletter that describes how your support is improving this show
COUNSEL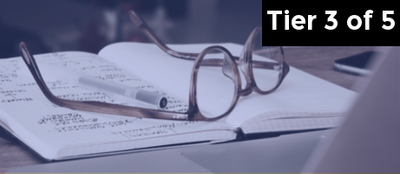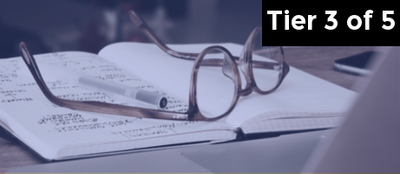 Join curated, virtual and interactive group sessions (four per year) with the Lawyered community to chat about legal issues
AND
Enjoy the intrinsic glow of contributing to access-to-justice
Get listed in the thank-you page on the Lawyered website (voluntary)
Join the private Lawyered LinkedIn group where you can provide feedback/ideas on episodes and engage with me and other patrons about how to make the law better
Listen to every regular episode 2 days before the general public
Receive an annual newsletter that describes how your support is improving this show
Receive exclusive access to long-form bonus episodes (45-60 minutes, bi-monthly) featuring practical tips from me and my network
Submit questions for our guests to answer for the episodes' Ask Me Anything (AMA) segments
Attend all Lawyered continuing professional development (CPD) sessions at no additional cost (number of CPD sessions subject to us meeting stretch goals)
About LAWYERED
UPDATE (July 1, 2020)
- In the spirit of access-to-justice, 10% of
all
the Patreon contributions will be shared with an access-to-justice cause in Canada. The recipient will rotate every quarter - from July to September 2020, these collected funds will go to support the
Black Legal Action Centre (BLAC)
.
Who are you?
Hey - my name is Husein Panju and I'm a Canadian lawyer. I've been practicing law for about 10 years and have been a full-time nerd for about 30. Since 2014, I've been the showrunner, producer and host of the
Lawyered podcast
.
What is this Lawyered podcast you speak of?
I'm so glad you asked! In 2014, I started the Lawyered podcast to help "declutter" Canadian law. You can download episodes on iTunes (or your favourite podcast app) right
here
and learn more about the show
here
.
So far, I've interviewed guests from almost every area: environmental law, mental health law, gaming law, food law, and many more. In these episodes, we break down complex legal topics into basic English for lawyers and non-lawyers.
Access to justice is the name of the game and I've produced over 50 episodes with thousands of downloads from Canada and around the world.
OK, get on with it. What do you want?
It requires a lot of time and resources to produce this podcast. So far, I've been self-funding this pro bono project for over five years, and operating it alongside my full-time job. This means that, without more help, I can only produce episodes at this current frequency and this current quality.
So, I'm looking for financial support to make this show better for everyone. Most of these funds will go towards hiring paid professionals to manage much of the technical work (sound editing, website support, etc). I'll also be using these funds to add more features to improve the show, like full transcripts, and promotional content in order to make this show more accessible.
This will significantly improve the quality of the show and also free up literally weeks of my time, so I can create more content in a manner that is more available for Canadians nation-wide.
NEW: 10% of all contributions will go to help support other access-to-justice organizations. The recipients will change every three months. For Q3 2020 (July to September), these funds will be going to support the Black Legal Action Centre.
Cool. How can I help?
If you're interested in supporting this project, I'm inviting you to become a 'patron' by contributing a monthly amount towards this project.
Depending on how much you contribute, you'll receive exclusive access to become part of this show. For example, you can:
- contribute questions to ask our episode guests;
- listen to bonus episodes ("Lawyered Unplugged") where we'll have frank conversations about law and how to make it better;
- join curated interactive discussions about the legal practice;
- receive early access to all regular episodes; and
- enjoy many other benefits
At the top of the page, you can check out the
FIVE
tiers. You can subscribe to any tier you like in about two minutes.
Of course, you can adjust your contribution tier, or cancel your subscription altogether, at any point.
Is this only for lawyers or is it for everyone?
This Patreon campaign and the Lawyered podcast are for everybody! Access to justice really matters and everybody wins when we change the way that we speak and think about the law.
If you want to help improve access to justice and be part of this show, I'd love to have you on board as part of the patron community.
I see that the charges are based on US dollars, so how does that work?
If/when you join as a patron, you'll get charged the exact same way as if you were buying anything else from the US: you'll get charged in US dollars, but there may be additional fees depending on who you bank with.
Unfortunately, the Patreon platform doesn't allow for payments in Canadian dollars. It was either US dollars, British pounds or euros. To price these tiers, I calculated what I felt would be a reasonable amount in Canadian dollars and then converted that number into the equivalent number in US dollars.
Sorry, I can't contribute money to this project right now, but I love what you're doing. Is there anything else I can do to support this?
That's totally understandable. I know that everybody's circumstances are different and I'm so grateful that you even read this far!
If you're unable to become a patron but want to support this project, the
next best thing that you could do
is to fill out
this 4-question confidential survey
. It takes literally 60 seconds to complete (35 seconds with coffee).
This is new to me too, and these results will help me to adjust this campaign to make it better for everyone.
I will hire a professional audio technician to edit all upcoming episodes
1 of 3
Become a patron to
Unlock 18 exclusive posts
Connect via private message
How it works
Get started in 2 minutes