Leanna Keith
is creating music and musings
Select a membership level
Tip Jar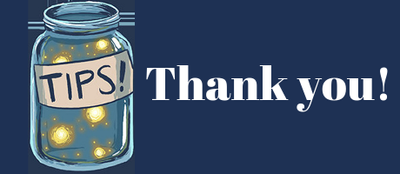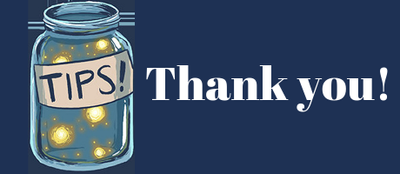 A bit of spare change can help me get things done! Also, you get access to my video content!
Planting Seeds
Planting the seeds of new stories! + You get access to my writings, as well as the video content.
Change Maker
You're interested in making a significant contribution! + You get access to my writings, as well as the video content. You also help determine what content I put up next!
About Leanna Keith
Hi Lovlies!

What am I doing here?

Great question. You're here because you know me. Oh, I suppose some of you don't so, hello! My name is Leanna (she/her), and I think of myself as a storyteller.

For those of you who know me, that may come as a surprise.

You're a flutist, right?

Well, yes. I play the flute. The flute is how I communicate on stage 90% of the time. When I'm not fluting, I'm singing, or speaking, or dancing. But I think of all of these as ways for me to tell a story. To communicate with all of you.

Why Patreon?

As an artist, a lot of times I have to pick between making art and making money. When I'm able to work on my own projects, I get to communicate more with all of you! I get to tell stories, and take us on adventures together. If I'm scrambling for dough, I have less time to create cool things for you to experience. It's officially been a year since I've become a full-time freelance artist, and I'm constantly hustling to make that happen. I'm here to ask for your support, so that I can continue to make stories.

Also! I write. A lot. I write all the time, and it just stays in my computer or in my notebook and no one reads what I wrote. As a storyteller, that kills me a little bit. I thought it would be cool to have a way to share my writings with you. Patreon seemed like a good fit.

What do I get out of being your Patron?

Exclusive content! You get to read my musings which I will post literally nowhere else. You also get inside scoop into my composing process. But the thing I'm most excited for is that you'll get early access to new music videos!

Thank you for being here!
This page is for you ~ if you'd like to see different types of content, let me know! I'd like to create a community where I can share what you're most interested in.

Let's make stories together.
By becoming a patron, you'll instantly unlock access to 51 exclusive posts
By becoming a patron, you'll instantly unlock access to 51 exclusive posts
Recent posts by Leanna Keith
How it works
Get started in 2 minutes